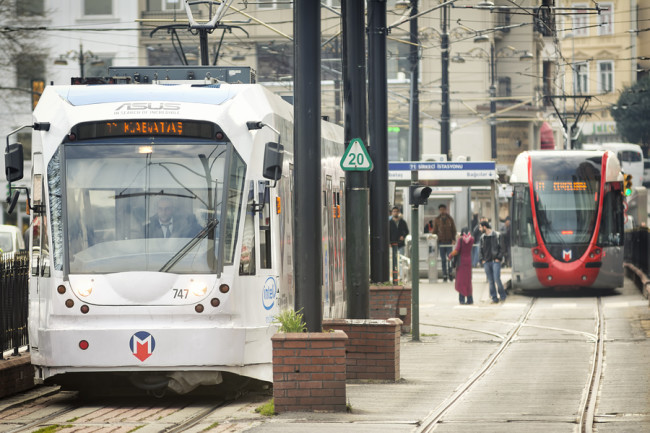 Turkey's booming economy has thrown up $350 billion worth of active project opportunities that GCC contractors and consultants can seek out.
New research from MEED Projects shows that accelerated investment in its infrastructure program has led to $135bn worth of projects in the transport sector, which includes railways and roads. This is followed by the power sector, which has $125bn worth of projects planned or under construction and real estate with $40bn worth projects in Ankara, Istanbul and Izmir.
Big-ticket individual projects include the $35bn Edirne and Kars high-speed railway, Turkey's $15bn third nuclear power complex, the $11bn third international airport in Istanbul and the $10bn Istanbul canal.
"The combination of [a] large and liberalized projects market along with transparent tendering processes makes Turkey an immensely attractive proposition for contractors, consultants and suppliers alike, who are concerned about a potential slowdown in project activity in the Middle East caused by lower government spending on the back of falling oil revenues," says Ed James, Director of Content and Analysis at MEED Projects. "For companies looking to diversify and enter new markets, Turkey is an ideal opportunity, especially given its proximity [to] and cultural affinity with the region."
Several GCC developers already have a presence in Turkey, including marquee names such as Emaar, ACWAPower and Qatar's Nebras, which is looking at developing 4,500MW of new power capacity.
A new world bank report released on the 10th of July ranked Turkey second on the list of countries with highest infrastructure investments after Brazil.
"With 17 new projects, Turkey was able to secure the second highest investment volume. Significant government reform in 2008 continued to influence energy investment in Turkey as three large-scale privatizations took place: the US$4.3bn Kemerkoy and Yenikoy Thermal Power Plants; the US$1.1bn Yatagan Thermal Power Plant; and the US$350 million Catalagzi Thermal Power Plant. In addition, a pair of transport projects—the US$1.1bn Salipazari Cruise Port and the US$2.9bn Third Bosporus Bridge and Northern Maramara Highway Project further boosted Turkish investment," the report said.
IMF predicts the country's growth to average 3.1 percent this year, up from 2.9 percent in 2014 and is expecting it to climb by another 500 bps to 3.6 percent in 2016, driven by lower oil prices and higher private consumption.