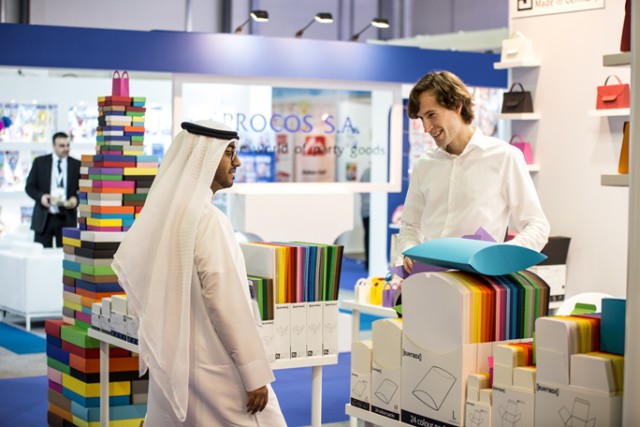 At a time when most of the industries are in the Gulf region are minimizing their budgets and facing tough times in retaining even their old clients, one industry that is showing promising growth avenues for the future is the toy sector.
Tax-free incomes, high living standards and a comparatively younger population are some of the facilitators behind the robust performance of the toy industry in the UAE. Notably, industry experts believe that this industry has a lot of potential for future growth and is expected to grow manifold in 2017.
According to the Euromonitor International (EMI), consumers spent $869 million on toys, games, and video games in the UAE in 2015, comprising nearly a third of the Middle East's $2.9 billion retail value for the year.
As per the experts, with the retail value of toys and games in the UAE estimated to comprise nearly 28 percent of the regional market by 2020, the emirates is the clear-cut leader in the segment of children's toys in the region.
This will come as good news to international manufacturers and suppliers that have their sights set on boosting exports to key emerging economies at the upcoming Playworld and Paperworld Middle East 2017 trade show in Dubai.
New Capable from Hong Kong is among the manufacturers that will use the annual platform to showcase a variety of toys, sport games, educational games and children's party items.
Robin Joe, sales manager at New Capable, said the company plans to launch several new products to the Middle East market, including magnetic blocks and remote controlled drones.
"We'd like to establish more business relationships with regional buyers at Paperworld Middle East, and to do so, we're launching several new items in a market that is increasingly demanding the latest in high tech products that are functional but still competitively priced," said Joe.
"Currently we undertake around $1 million of sales revenue in the region, and we are expecting a 50 to 100 percent increase on this in 2017 as we expand our reach in key emerging markets," added Joe.
The seventh edition of the three-day event will take place from March 14 to 16 at the Dubai International Convention and Exhibition Centre, connecting exhibitors with more than 6,500 trade buyers from throughout the wider Middle East and Africa region.