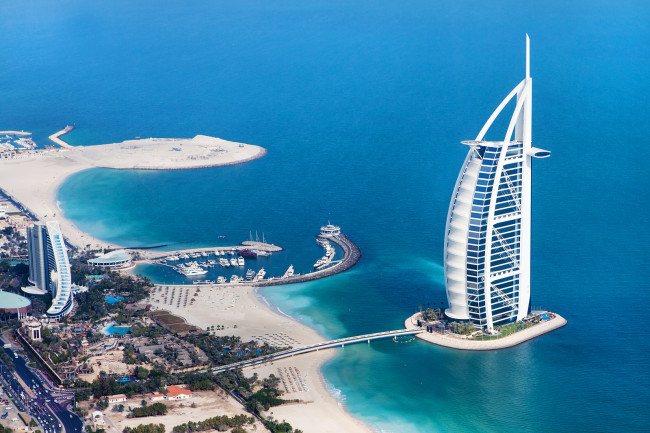 A new study has revealed yet again, that the UAE is the most popular destination for travelers from the Middle East and North Africa (MENA) region.
The VISA Global Travel Intentions Study 2015 shows that 16 percent of the 1,637 respondents from MENA chose the UAE as their most favored travel destination within the region in 2015. Ranking ahead of Egypt and Turkey, the Emirates will also remain among the top destination choices for global travelers over the next year and is the ninth most popular destination to visit globally.
Visiting a friend or a relative is the most important factor for travelers from the UAE when they choose their travel destination. One in two has done so on their most recent holiday, the study found.
Launched at the Arabian Travel Market in Dubai, the study surveyed 13,603 travelers across 25 countries in January and February 2015.
According to VISA, the future travel sentiment from the Middle East and Africa looks very positive, with 81 percent of people surveyed from the region planning to travel for leisure in the next year. The same number in the UAE was a staggering 95 percent.
According to the study, great scenery, interesting attractions and good shopping are the top three drivers for individuals from MENA who are planning their next vacation. Also, budget is no longer the primary driving factor when choosing a holiday destination, the study reveals.
"People from the MEA region holiday for an average of 13 nights per trip – which is more than the global average – and travelers from Saudi Arabia and Egypt put aside the largest travel budgets per trip," said Marcello Baricordi, General Manager for the UAE and Global Accounts Lead at Visa MENA.
Travelers from the region are also bigger spenders. While globally, the median travel budget is $2,281 per trip, those from the MENA region report they will spend substantially more, with those from Saudi Arabia spending a median of $5,866 per trip, closely followed by Egyptians in second place at $4,917. Travelers from the UAE put aside a median travel budget of $2,518 per trip, which is marginally higher than the global median.
According to the study, solo travel is a long-standing trend in the MENA region, with 26 percent traveling solo in 2015. Three out of ten travelers (31 percent) from the UAE and Egypt are likely to travel solo and Moroccans are the biggest solo travelers from the region at 36 percent.