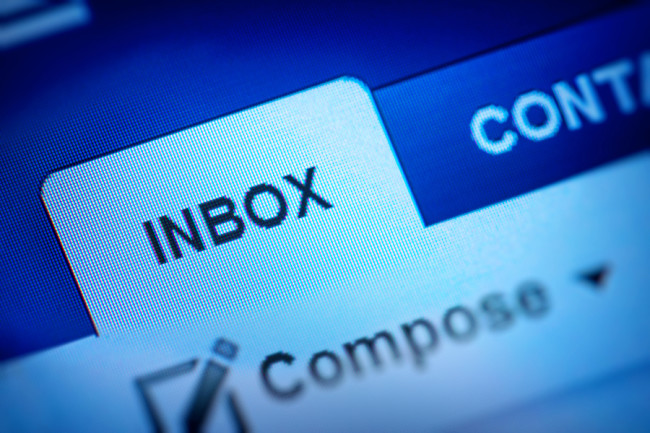 When email was novel 20 years ago, managers began asking us if it should be used for sensitive conversations, such as performance problems or salary negotiations. For years we said "no way."
But as work became more and more virtual, the question changed. People no longer asked, "Should I?" Instead, they demanded, "How can I?" So our stance has changed too, in large part because we identified people who seemed to be able to raise risky issues in remarkably effective ways over email.
While you should still limit its use for sensitive communication, there are best practices that allow you to benefit from email's efficiency without suffering much from its constraints. But before you do, ask yourself: "Can I do this well without seeing her face – and without her seeing mine?"
This is because faces matter. A lot. They are the primary tool we use for discerning the intentions of those around us. Not only do we use faces to gather information, but looking others in the eye also causes us to behave more ethically and empathetically. When someone is out of sight, they are much more out of mind.
In the absence of the accountability and trust that seeing someone's face promotes, you have to be especially careful. Here are four rules to keep in mind:
+ Match your history to the bandwidth. If you have enough of a history with a person to accurately predict their reaction to the communication, you can try having the conversation over email. If you don't know the person well, then you'll have to bump up the bandwidth of your connection with them. Being in the room would be best. Connecting visually with video conferencing or Skype might give you sufficient visual data.
+ State your intent before content. You can often head off defensive reactions by opening with statements that clearly communicate your good intentions – or even your fears about your colleague's potential misunderstanding of your intentions. For example, you might say, "I have concerns I want to express about the Bangalore team. I want to describe them – but I worry you may think I am trying to take the work to Dublin. I am not. I just want our customer to get the best we have to offer. May I describe my concerns?"
+ Write your email twice. Write the first time for content – get your message across honestly. Then read it slowly, imagining the other person's face. This will humanize them for you and help you avoid minimizing the strong possibility they will construe something differently than what you intended. Try to put yourself in the other person's chair and think about how they might feel at each point in your message. Then rewrite it with safety in mind. Don't compromise the content by sugar coating it or watering it down. Rather, notice those places where they may misread your intentions and clarify what you do and don't want them to hear from you (or see on your face).
+ If you feel triggered (or they seem triggered), bump up the bandwidth. The instant you read emotion in their response, or feel it yourself – change mediums. Even a phone call lets you hear nuances in tone, silences and other data that help you address emotions. Skype or video conferencing gives you even more information.
(Joseph Grenny is the co-founder of VitalSmarts, an innovator in corporate training and leadership development.)
 © 2015 Harvard Business School Publishing Corp. Distributed by The New York Times Syndicate