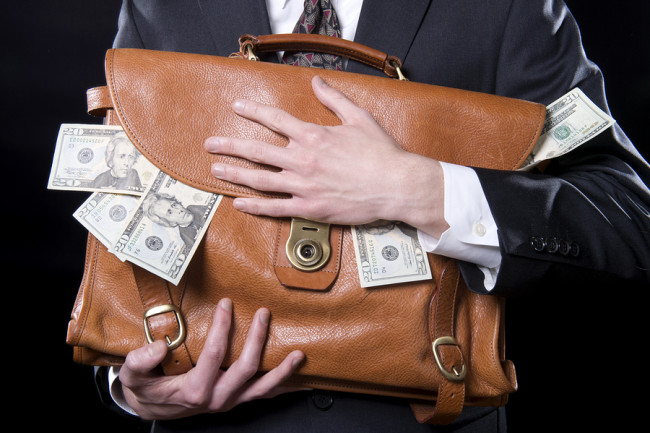 The Brixton Pound was first issued as paper money in September 2009. Two years later, the currency's electronic pay-by-text platform was announced. Launched with the partnership of the Bristol Credit Union, the Brixton Pound is now used by 650 businesses, with 528,000 pounds of the currency in use in both electronic and paper format.
The Brixton Pound is a medium of exchange, but it is not technically a legal tender, since it does not constitute a government-backed promise to pay the bearer. It's is a good example of a new phenomenon that I call tribal money.
Tribal money is a currency that is created not by a national institution or authority, but by a group of people with a common cause. Supporters of the Brixton Pound use the slogan, "Creates Community Pride." Other areas in the U.K. and beyond are also experimenting with new currencies. There are 70 complementary currencies in Spain alone, for example, and more than 5,000 worldwide.
Why is "tribal money" on the rise at the same time that barriers to trade and globalization are falling? Classical economics argues that money performs three functions: to give value to tradable goods; as a means of payment; and as a reserve of value. However there is an important and often overlooked, fourth function: to provide a sense of belonging. Money provides a sense of identity. It is no coincidence that coins and notes bear the images of monarchs, presidents and national heroes.
The Brixton Pound performs the first two functions well: it gives a value to tradable goods; and it can be used as a means of payment. It is probably not so good at the third function, as a value reserve – complementary currencies tend to lose value over time. But most of all, what the Brixton Pound provides is a sense of belonging. It is about being part of a tribe.
During the 19th century, newly created nation-states looked for unifying elements to bond a society together. This took different forms: a national constitution a national language; national banks; and a national currency, including national symbols in the newly issued banknotes. For instance, the creation of the Spanish peseta in 1868 went in parallel to the establishment of the Banco de España in 1856, and its monopoly in 1874 of issuing currency, eliminating all other currencies in use at the time (escudos, reales and maravedies). After the establishment of the peseta, bank notes, coins and stamps were created having all the symbols of the Spanish nation: kings, queens and other political and cultural icons.
But today, pesetas, francs, deutschmarks, lira and drachmas – all of which had a special place in the national psyches of their origin countries – have been replaced by the euro. (Tellingly, the U.K., an island state, still retains the pound.) Nation-states, at least in Europe, don't mean what they once did.
As identification with the old nation-states loses strength, tribal affiliations are becoming stronger. Tribes are no longer defined by national borders, but by communities of interest. As the symbols of national pride decline, the tribe becomes the carrier of identity – and wants to adopt its own currency. Viewed through that lens, it makes perfect sense that community-based complementary currencies are emerging now.
There is still no great emotional identification with the European institutions. They are too big, too abstract, and too far away to elicit our emotional attachment. But humans have a fundamental need to belong to a community in which we can contribute and participate. Independent currencies provide a sense of continuity and belonging that European citizens feel in these transitional times.
(Celia de Anca is the director of the Center for Diversity in Global Management at IE Business School. She is the author of "Beyond Tribalism.")
© 2014 Harvard Business School Publishing Corp. Distributed by The New York Times Syndicate