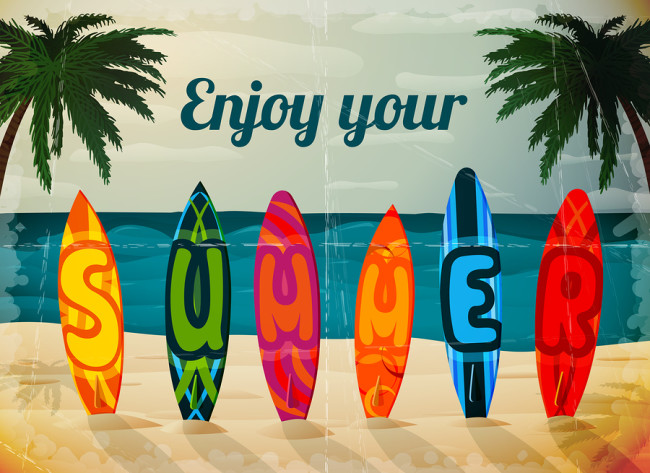 The summer holiday season is now over, and one of the major takeaways is the highest form of customer engagement.
Today's traveler has evolved – their expectations have changed, they are more demanding, more aware, driven in part by technology and their increased connectivity, along with access to information. This means a personalized approach is of paramount importance.
We examined these new challenges in our recent report, "The Grand Wanderluster: A New Perspective for the modern day travel reward program". Six different traveler personas were identified, each with a different set of values, needs and preferences – dependent on their lifestyles and behaviors.
While all six are important, it is the Nesters, the On-Demanders and the Safeguarders, which travel loyalty marketers should be targeting during the holiday months – and for very different reasons.
Nesters – the family focused, time poor, frequent traveler looking for flexibility
Nesters always put their family first and work hard all year round to provide for them. Their need for a balance between work-life and family-life makes the Nesters reliable and focused on a routine. They are practical, tech savvy and are more likely to have booked in advance to avoid peak-season price hikes.
This group are often required, by their employment to take frequent business trips, so are accustomed at earning rewards and points throughout the year, and receiving the benefits associated. However, when it comes to family trips, Nesters are the key summer holiday travelers; due to restrictions caused by school holiday calendars. They are more routine-driven than other Grand Wanderlusters, so this gives a great opportunity for brands to work out exactly when to target them, with what messages. If travel companies can get this right, Nesters will tend not to stray to other programs.
For them the holiday break is about creating memories with their families, and relaxing away from the day-to-day pressures of work. Recent research from ABTA has shown holidaymakers are breaking free from the norm, with over one third (35 percent) planning to visit a country for the first time this year.
Alongside the drive for value not only in cost but in the experiences gathered on holiday including multi-centre holidays, challenge holidays and activity holidays- this represents a great opportunity for travel brands to capture this group's attentions with the offer of in built experiences in their packages, hitting both aspects of value.
For their rewards, they are looking for flexibility, alongside longer-term rewards they can share – or perhaps an opportunity to add a little well deserved luxury to their much needed family vacation, such as a GoPro Camera, Samsonite Firelite Luggage set or Philips Wireless Waterproof Speaker set. Brands should make sure they optimize rewards for digital – Nesters love to redeem rewards online and through their mobile, and are looking for rewards for this trip, and collecting for next summer – building long term loyalty with this group is key for repeat custom.
Whereas the Nesters are all about the family unit, the On-Demanders are focused on themselves, the here and now, and want to be the center of a brand's attention.
They are career-orientated introverts, who are focused on their own individual needs. They are image-conscious, look for instant gratification and, being social media savvy, are most likely to be swayed by brand reputation. They don't want to be constrained by pre-determined or predictable rewards and are less likely to plan ahead.
On-Demanders are spontaneous, meaning they are more inclined to spend money on a last-minute deal – and with travel brands looking to fill the last rooms and seats on flights this summer, On-Demanders are a key source of this revenue. This group, with their need for immediate rewards, is a perfect target for last minute price deals and offers of getaways over the holiday months. Those in this group are also likely to be the most vocal customers, so need special attention to be kept happy, helping to avoid negative online outbursts, especially on social media.
This group, are leading the charge in exploring new and different destinations – as well as adding in the elements of wellness. Research from BDRC shows those aged 20-34, the most likely On-Demander age group, are two times as likely to take a wellness holiday – which includes any health-enhancing activity such as hiking, cycling and yoga, as just a few examples.  This trend suggests the provision for such activity, as well as the environment outside of the accommodation is of great importance, and something travel brands should look to highlight when targeting this group.
So, as the least planned group, how can they be targeted? With the preference on using aggregator sites, rewards need to be instantly inspiring if brands are to catch the On-Demanders' attention. Digital downloads or luxury items from brands outside of your own inventory should do the trick, favorites among this group include Michael Kors Jetmaster Watch, Rayban Original Wayfarer Sunglasses or an Oakley backpack.
The Safeguarders, are those in-between, time rich, with the focus on getting the most of their travel and taking one main trip this year.
The Safeguarders enjoy a variety of close-to-home activities throughout the year, but summer is when they take their main holiday, which is usually of higher booking value than their other bookings – therefore key for travel brands to capture their attention.  Although they are tech enabled, they prefer a more traditional, direct method of engagement from brands and are more likely to book offline than the other two groups. Travel brands should look to take advantage of their desire to talk directly with your brand by maintaining an open, direct channel where you can actively communicate relevant offers.
The Safeguarders tend to go on family holidays over the summer period, resulting in high value and therefore high points-value trips. Although they don't travel as often as other Grand Wanderlusters, the Safeguarders are keen to earn and redeem on a variety of activities throughout the year, with their summer holiday being the key time they accumulate the majority of their reward points.
With top destinations for Summer 2015 predicted to be the likes of Cuba, Botswana, Japan, Latvia and Singapore, travel brands offering Safeguarders options and packages to allow them to explore, coupled with the trend in having authentic experiences and living like a local.  Safe Guarders want to make the most of this, their main trip of the year, and travel brands who offer them the chance to tailor make their trip are likely to be seen as more attractive.
The rewards available to Safeguarders, is one of the most important factors for the group – offering a variety to complement their active lifestyles, such as Morphie Mobile Charging Unit for their smartphone, Fitbit Flex or Bang & Olufsen Play headphones.
Brands must understand their customers, this much has always been true – but even more so now, understanding has to translate and be seen in the products, services and offers provided. Not understanding your customers and using a blanket method could not only reduce effectiveness, but actually damage their perception of your brand and reduce the likelihood of their choosing you as their travel provider in the future.