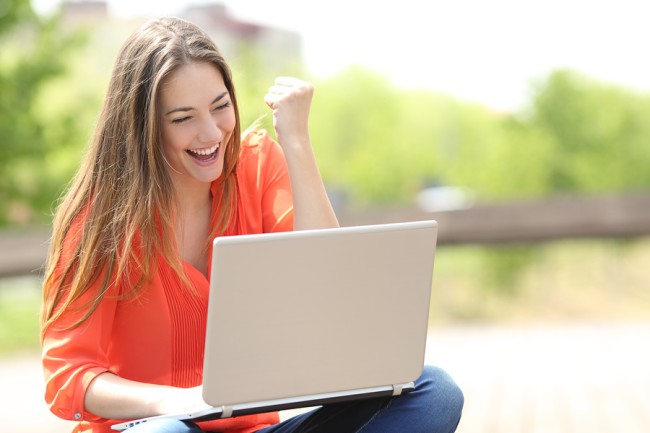 Even exciting jobs have boring days. When you've been doing the same tasks, going to the same office and working with the same people day in and day out, you're bound to fall into a rut. When that happens, how do you recognize what's happening and counteract it? And how do you know the difference between being in a temporary slump and needing to leave your job?
WHAT THE EXPERTS SAY
"One of the toughest things about a rut is acknowledging that you are in one," says Daniel Gulati, author of "Passion and Purpose: Stories from the Best and Brightest Young Business Leaders." We tend to either plod along unhappy and dissatisfied, or overreact to the slightest hint of tedium and quit. "All of us have parts of our job that feel like a grind," says Gretchen Spreitzer, professor of business administration at the University of Michigan. ""But you have to look for the things in your everyday work life that give you joy, and find ways to bring more of those into your job."
Here's how to revive your interest in your work.
TAKE ACTION
Don't sit back and hope things change. Even small, incremental changes to your everyday work can prove transformative. The key is to take small actions, and to do so deliberately.
THINK ABOUT WHAT YOU LIKE DOING.
Spend a few days mapping your energy and engagement levels at work every few hours. Use that information to pinpoint what tasks motivate you. We have a tendency to fixate on the aspects of our job that make us miserable, which can make us feel even worse, says Spreitzer.
.AND WHAT YOU'RE GOOD AT
"There's a real correlation between what you're good at, what makes you happy and what other people are asking you for," says Gulati. If you aren't feeling good about your contributions, look through your inbox to see what expertise, tasks and input people are requesting from you. Perhaps you can shift some of your responsibilities to be more focused on doing that type of work.
REDESIGN YOUR ROLE
"There are lots of ways to make changes around the edges of your job description to play more to your passions and talents," says Spreitzer. Volunteer to take on a new project to give yourself exposure to tasks and departments outside of your normal role.
SEEK OUT PASSIONATE PEOPLE
Since passion can often be contagious, surrounding yourself with energetic people, whether at the office or in professional networking groups, can help revive a sagging interest in work. Meeting new people committed to their careers and explaining your own goals to them can reveal aspects of your job that you may not have previously appreciated.
CELEBRATE YOUR ACCOMPLISHMENTS
Don't just keep a daily "to-do" list. Start keeping a "did" list each day with all the things you accomplished. It might be as big as acing a presentation, or as simple as responding to a dozen important emails. Crafting the list can give you a little emotional boost.
KNOW WHEN TO MOVE ON
"You can have bad days, you can have bad weeks, but you can't have bad months," says Gulati. If you've tried the previous strategies and you still feel like your job is a grind, it may be time to take more drastic action. Explore different roles in the organization where you can bring more of your strengths. And if that doesn't work, "it may be time to try something new," says Spreitzer.
(Carolyn O'Hara is a writer and editor based in New York City.)
© 2015 Harvard Business School Publishing Corp. Distributed by The New York Times Syndicate