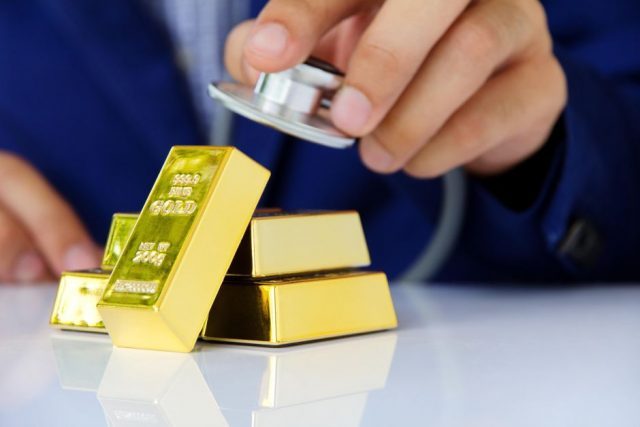 Equity investors have entered the third quarter with an optimistic attitude. Despite the low trading volumes and shortened U.S. trading session, stocks across Europe and the U.S. posted considerable gains sending the Dow Jones Industrial Average to a new record high, with the financial and energy sectors taking the lead.
Data released on Monday supported the appetite for risk as factories in the Eurozone and the U.S. surprised by being on the upside. The U.S. Manufacturing Index rose to 57.8 from 54.9 in May, its strongest expansion since August 2014. Similarly, the IHS Markit Manufacturing PMI for the Eurozone rose to 57.4, its highest figure since April 2011.
The positive data sent the yields on U.S. 10-year Treasury bonds to their highest levels since mid-May.
On the shorter end, 2-year Treasury Notes that are mainly influenced by monetary policy actions rose to their highest levels since June 2009, during the global financial crisis.
This move convinced the dollar bulls to return after investors dumped the U.S. currency for four consecutive months. Whether the spike in the U.S. dollar is meant to continue or whether it is just a dead cat bounce depends on how fast other central banks across advanced economies converge into normalization.
In the shorter run however, Wednesday's FOMC's minutes and Friday's jobs report will be the prime catalysts. Currency markets are trading in a very narrow range early Tuesday and I expect traders to remain on the sidelines until the U.S. returns from its Independence Day holiday on Wednesday.
Gold was the biggest story yesterday. The yellow metal has lost its shine, posting its biggest one-day fall in almost eight months. The dollar's strength may have contributed to the selling pressures but I think it was only a minor factor.
Many investors believe that the bull bond market has come to an end, as central bankers signalled borrowing costs are going up, which going forward will be the major factor impacting precious metals. Breaking below the 200-day Moving Average also attracted bears to drag prices lower, with immediate support now seen at $1,213.80 (May's low).
However, if Beijing-Washington tensions continue to escalate after the U.S. made a $1.4 billion arms deal with Taiwan and also sent a navy missile destroyer close to Triton Island in the South China Sea, investors are very likely to return to gold for protection against political risks.
Today's launch of a ballistic missile from North Korea further added to the complication of China-U.S. relations, but it seems markets did not take this as a serious threat. Overall, macroeconomic fundamentals are indicating a lower gold price, while geopolitical risks are keeping the Bulls on standby.
This article was first published on AMEinfo.com, sister publication of TRENDS