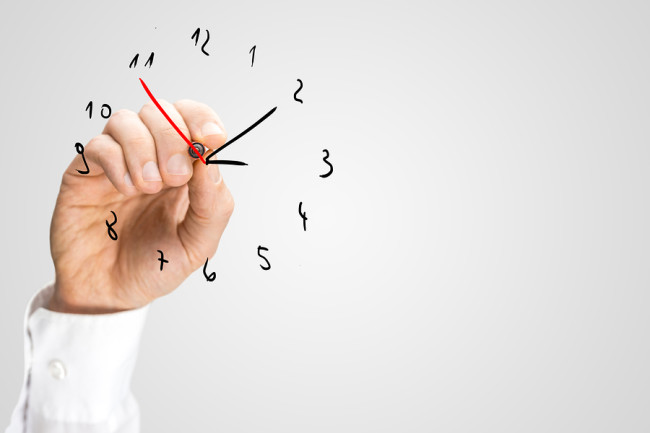 When you feel like you're just one email away from failure at work, it can seem ludicrous to take your eyes off of what you believe absolutely needs to get done to consider what you might regret in the future. But when you neglect to consider common time regrets, you not only put a lien on your future happiness, but you can also decrease your effectiveness in, and enjoyment of, the present.
If you want to start intentionally investing time in what's most important, start by understanding – and combating – these seven common time regrets, so that 20 years from now you can look at your time investment with pride instead of remorse:
+ Not paying attention: If you have no idea how you invest your time, you're probably not investing it in your highest priorities. Start keeping a record of what you do by making note of key activities on your calendar or using a time-tracking application so you can begin to understand where you're spending your time and where you might need to adjust.
+ Letting others steal your time: Engaging in media, spending time with others and working can be wonderful things. But if you allow external forces to always dictate your time investment, then you're allowing others to steal your time. Practice saying "no" to what's not most important to you so that you can invest in what is.
+ Deprioritizing family and friends: In the middle of deadlines and the many demands coming at you from all different directions, it can seem like less of a priority to make it home for family dinner, show up at a concert, go on a date with your spouse, call your parents, or connect with friends. Although in many ways these activities are less urgent, they are many times more important. Get these activities on the calendar so that you have clarity on your firm commitments.
+ Skipping vacations: Request time off at the beginning of the year instead of waiting to make a plan later. Otherwise, when "later" comes, you'll again find yourself never leaving the office because you always feel like there is too much to get done.
+ Neglecting your health: Make the decision to build habits now for exercise and a healthy lifestyle. A little time now can pay off huge dividends later in life.
+ Wasting time to save money: Saving money has its place, but many times spending a bit of extra money can save you hours in your day – and in many cases that time can be invested in activities that are most important to you. This could mean driving or taking a cab instead of booking a train because train travel would take three times as long. Or hiring a cleaning service to put your house in order or having groceries delivered, instead of spending the time and saving the expense to do it yourself.
+ Never knowing yourself: In my experience, it's so easy to lose track of who you are, what you enjoy, where you are in life and where you're going unless you purposely and intentionally take time to reflect. That could look like taking walks, journaling, praying, meditating, or simply staring at the ceiling for a while with no particular intention other than to be with yourself.
(Elizabeth Grace Saunders is the author of "How to Invest Your Time Like Money.")
© 2015 Harvard Business School Publishing Corp. Distributed by The New York Times Syndicate