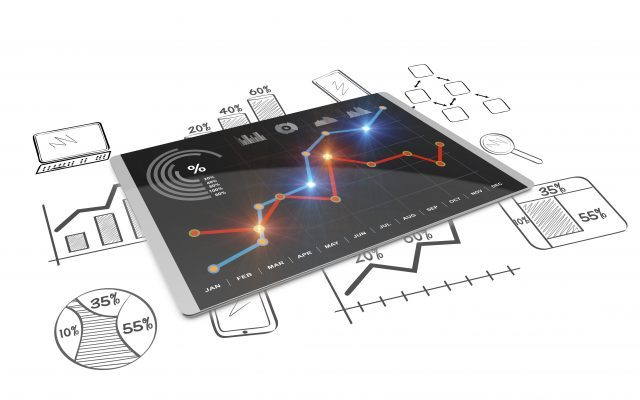 Around the world, there are hundreds of thousands of media outlets churning out news and information all the time, throughout the year. We know for a fact that global media has the power to shape our perceptions, influence our decisions and make or break business reputations.
No one in the enterprise can afford to ignore the constant onslaught of news and social media. Interpreting the meaning and trends hidden in global media has become an essential job skill for marketers, press relations and information professionals, corporate analysts, product researchers and others involved in critical business decisions.
In this era of digital technology, there are a number of drivers such as mobile, video, social, big data, cloud and the Internet of things, which are completely transforming the way we do things. By 2020, 32 billion connected things will generate 44 trillion gigabytes of data, with a market of $1.7 trillion, according to the IDC. Which is why, in the age of big data and data-driven decision-making, leveraging global media is both a major challenge and a tremendous opportunity for organizations.
Companies that are able to make sense of global media – that is, collect information, distill what's relevant, determine the value to their business and share this knowledge – are seeing big payoffs through more informed and timely decision making.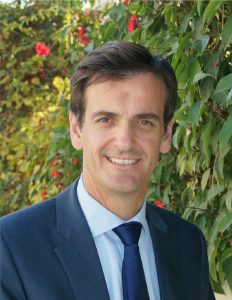 In the Middle East, log management is something that is being adopted very rapidly, in the wake of security breaches and hacker attacks. The region has also started adopting cloud technologies where we see even more data stored. This data needs to be analyzed and utilized in the right way. Hence companies will need to manage the information to survive in this big data era.
How to approach the global media challenge
As with big data, using the proper technology lets you unlock the value in enormous amounts of global media data to deliver insight that enables your company to make confident and timely decisions for the success of your business. By applying the right technology you can:
• Cut through the volume: get all the raw data available while filtering out the noise.
• Share the wealth: put the power of information into the hands of everyone.
• Mine for gold: extract valuable insight from the data to fuel decisions.
With the right technology solution, you can manage the volume and velocity of big global media data and extract the useful and timely information that lets you foresee industry changes, track competitors and identify emerging opportunities.
Start with the right dataset
One of the lessons of big data is making sure you have access to the right data, otherwise you won't know whether what you are seeing is really representative of what's actually happening. That means it's time to take a hard look at your source for global media. Your dataset should give you the confidence to influence and make critical business decisions – you can't do that without assurance that you have complete media coverage.
Monitoring your company's reputation, for instance, takes broad-reaching access to social media, blogs, and online and offline news articles. Understanding market trends may require access to all manner of news and information sources from certain countries and industry sectors.
Another critical aspect of your dataset is consistency and organization. If your access is spread across multiple media monitoring vendors, how can you reconcile differences in coverage and media measurement techniques or guard against content duplication and overlap? That's why one data source for comprehensive media monitoring is the better choice for solving the global media challenge than multiple, potentially inconsistent and overlapping sources.
Filter out the noise
If your organization is following business and political news in the Middle East to identify trends that will impact the market for your products, then news about fashion trends in Paris would be a waste of your time and would not make sense as part of your global media dataset.
It's not possible to handle the volume and speed of global media without automation. Just as organizations utilize technology such as Hadoop or NoSQL to filter out irrelevant data for their Big Data datasets, you need to automate searching and filtering global media information.
The right technology will enable you to precisely define what news and information is relevant versus what is simply noise. Insist upon search and filtering capabilities that let you tailor the results by audience, media segment, sources and keywords.
Make relevant information available company wide
Everyone can benefit from access to information that helps them do their job better – whether it's a sales team looking for information about a prospect before a big meeting or the CEO that needs to understand a potential market opportunity in another country. Getting relevant information into the hands of all those who require it is a key factor in turning global media into competitive advantage.
Prior to Big Data, the answer was to rely on alerts and feeds from online channels, subscriptions to trade publications, and haphazard email forwarding whenever someone happened to see potentially relevant content.
What we've learned from Big Data is the need to consistently provide access to comprehensive and focused information across the organization. With automatic access delivered into the workflow of the customer service
department, sales, business development, product engineering and senior executives, employees gain the necessary information to make better decisions.
Turn the data into insight
Once we have access and availability of global media news and information, the next step is to analyze and search within the data to find the nuggets of informational "gold" that will help us make better business decisions.
This is where the power of technology really pays off: the ability to boil data down into trends and valuable insight that enables companies to make more informed choices that improve market position, drive more revenue, and mitigate risk. However, many companies today still lack the capability to turn a firehose of data into insight using analysis, reports and graphs.