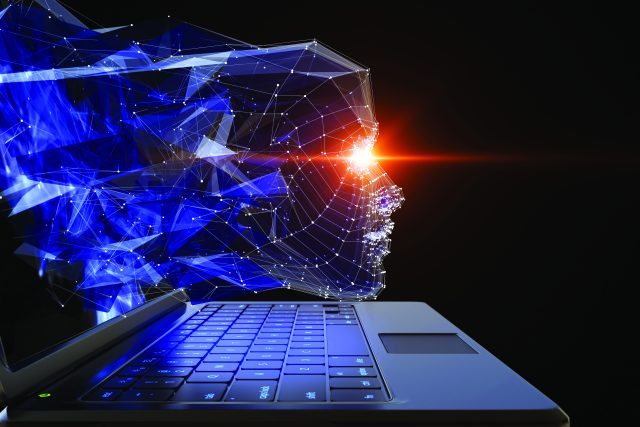 Skills have become the global currency of 21st century economies. Without sufficient investment in skills, technological progress does not translate into productivity growth, and countries can no longer compete in an increasingly knowledge-based global economy.  With the rapid economic growth experienced in the region, countries in the Middle East will need to address the serious skills mismatches that exist in their labor markets to create sufficient employment and sustainable growth. The rapid emergence of new technologies has also radically impacted on the availability of networking skills, and has now become a major challenge in the IT industry.
The IT industry is a dynamic and fast-changing environment, with new technologies and solutions being constantly introduced. This puts a strain on the management of technical resources; managers regularly need to re-skill, retrain, and rehire technical human resources to keep up with this technological change.
In fact, in many countries in the region, the adoption of new technologies often lags behind adoption in more mature markets due to a lack of skills in the market to design, implement, and manage these newer technologies.  The tech industry is currently in a state of transformation, leading to the emergence of transformative technologies, which are significantly changing the face of IT today. At the same time, in the current economic climate, budgets are a lot tighter, and IT leaders are looking at ways to optimize their existing investments – through technologies such as virtualization – as a means to free up capital to invest in some of the more transformative technologies such as mobility.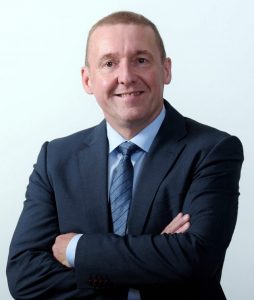 The need also exists for much greater efficiency with the data centre and increasing pressure to shorten the time taken to deliver new applications, services, and resources to the business.
As pressure on the network grows and the importance of the network increases, the need for skilled networking professionals also increases.
The Middle East already faces a significant challenge in terms of access to skilled IT professionals, and this is only set to increase, exacerbated by the pace of technological change. I believe it will become increasingly challenging to attract, retain, and train skilled networking professionals.
Digitization
Digital transformation is now at the centre of the discussion in industry forums, and new and emerging technologies are the enabling factors of disruptive change affecting an increasing number of industries.
Networking now is fundamental to a mobile-first, cloud-based, complex applications landscape, and must be ready for the impending explosion of the Internet of Things (IoT). It's predicted there will be over 50 billion connected things by 2020 and in order for countries to embrace the opportunities this digital transformation can bring; they need people with the right technology skills.
Supporting the new infrastructure will require the development of new skills and a rapid specialization path for professionals to master the new face of the network, while at the same time leverage new business models, like cloud and outsourcing, which enable economies of scale, and give more efficiency to the traditional network operation.
The Middle East's success depends on its ability to leverage the same resources that were used to lower the skills gap in traditional networking skills, into ensuring the specialization of network technologies that sit at the centre of innovation for the digital transformation of the business.
A digitally transformed organization is hyper-aware, predictive and agile – with dynamic processes enabling it to adapt and thrive in an environment of continual change. One of the primary drivers of digital transformation is sophisticated analytics with big data technologies.  We believe that it is not the amount of data that makes it a really big deal, it's the ability to actually do something with it. Within this voluminous quantity of data lie insights that could enable companies to gain a competitive edge and provide a better consumer experience, which is why many organizations have now made data science a top priority.
Today, the issue is no longer about owning the most data but, rather, how to turn data into insights. There is an increased recognition among enterprises of the potential business value that can be extracted through data analytics creating the need for experts trained in extracting insights from data is more important than ever. Under the premise of digital transformation, networking teams cannot be conceived in the same way as previous years.
Jobs and skills need to evolve to understand the impact that the network has on business models, otherwise, existing teams working on essential technologies will fall behind and be overcome by those who can combine business and technological aspects. The need for more professionals in technology responds to the necessity of challenges that the networking infrastructure will confront in the years ahead that will require more people skilled in new technology.  While the third platform, and especially cloud computing, is driving much of that change, other factors are at work too. In 2015, globally, the shortage of skilled IP networking professionals was at least 1.2 million people in 2015
Cybersecurity
Transformative technologies such as mobility, cloud computing, virtualization, and unified communications offer a lot of advantages in terms of efficiency,
productivity and cost savings, but they also bring new security risks to enterprise environments. Security used to just be about protecting the network. Not anymore. Defending against the bad guys has never been as challenging and as rewarding as it is now.
Globally, 26 percent of organizations are facing staffing shortages, and 35 percent are facing expertise shortages with security jobs growing at 12 times the rate of the overall job market, and three times the rate of general IT.
We live in an era where cyber-attacks are increasingly sophisticated and discrete and the technology and tactics used by criminals has outpaced the ability of IT and security professionals to address these threats.
Although there are more than a million cybersecurity positions available worldwide, the global shortage of skilled cybersecurity professionals is set to continue to grow to 1.5 million by 2019, putting public and private sector organizations at risk.
This major gap in the cybersecurity skills problem lies in the disconnect between the perception and reality of security preparedness. Security is an area that requires niche and specialized expertise. It is also an area that is constantly changing in response to evolving security threats. Network security professionals, therefore, require significant training and experience and a dedicated focus. These skills are in short supply in the Middle East, precisely because of the level of specialization and training required. This short supply is exacerbated by the fact that demand for security skills accelerates when security breaches escalate.
Gender gap
Women continue making inroads into the technology careers, and this is also true for the region. But we need to do more to change the stereotyped thinking and help change attitudes. Most girls drop out of ICT studies after secondary education. This can be attributed partly to lack of support from role models, persistent stereotyped views that the sector is better suited to men, a lack of understanding about what ICT jobs entail and, in some cases, how easy or difficult they find the subject.
In addition to the impact the gender gap may have on projected skills shortages, the lack of women entering the ICT sector currently represents loss of talent for industry and loss of opportunity for females entering the job market.
This pattern of under-representation of women in ICT is set to continue if more is not done to educate, support and encourage girls and their role models. I believe that public-private collaboration could play a role in changing perceptions about industry, by giving access to more realistic and authentic information about ICT and ICT careers. This is an exciting time in tech and it's about to get a whole lot more interesting. It is apparent that one of the most effective ways to combat the growing challenges posed by the lack of skilled staff at organizations is by increasing the number of students and professionals receiving formal training in all essential and emerging technologies.
I would recommend IT vendors align with tertiary education institutions, given how young the average population is in most of the Middle Eastern nations, helping to influence and establish a skills base at a graduate level that will pay off in the long term.