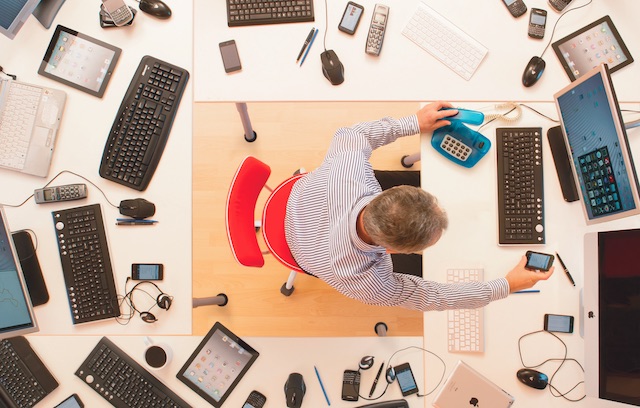 By Shamim Kassibawi, Managing Director of Spread Communications, and MENA CEO of The SMC Group
Building a company from the ground up can be one of the hardest things to do, and there might be times where you might just want to give up. The journey of entrepreneurship can be deeply personal, making it difficult to detach your identity with that of the business; business setbacks become your personal setbacks.
Here are tips on how to make it out alive and make the most of the ups and downs of business ownership.
Stop the stress
Do you recall that big problem you had last month? Not really.
When you manage a business, problems are bound to arise. From anxiety to insomnia, entrepreneurs go through it all. Stay focused and tackle your problems as they come. Nothing is too big or small for you to handle, remain positive and everything will work out in the end.
Manage your time
Organize, Organize, Organize. Make sure you plan and make the most out of your day. Get an early start and list your tasks in order of priority. Do not try and juggle too much and delegate where you can; it gives your team a chance to learn and grow.
Network
Get out there and work the room. Meet as many people possible, develop and nurture relationships and make sure you remember everyone's name! You never know who's going to change your business and who your next big client will be. Whether you're in the airport or on the go, give people your time and it might just pay off.
Invest in your team
Your team is your biggest tool to ensure success. Encourage them, train them and develop their skills. Invest your time and expertise in your team and open doors to communication, whether it's through a team lunch, business trip or an informal chat. Create and nurture leaders, allowing yourself to stand out from the competition.
Read up
Being an entrepreneur is an exciting journey full of learning opportunities. Don't miss out on the greatest opportunity of all – the experiences and insights of your industry peers. Make sure you are up-to-date on news and websites focused on entrepreneurship, it will prove to become your greatest source of information.
Dream Big
Do not let negativity or doubts stop you from achieving your dreams. Execute all your ideas with conviction, no matter how crazy it may seem. Have a vision for yourself and work your way up.