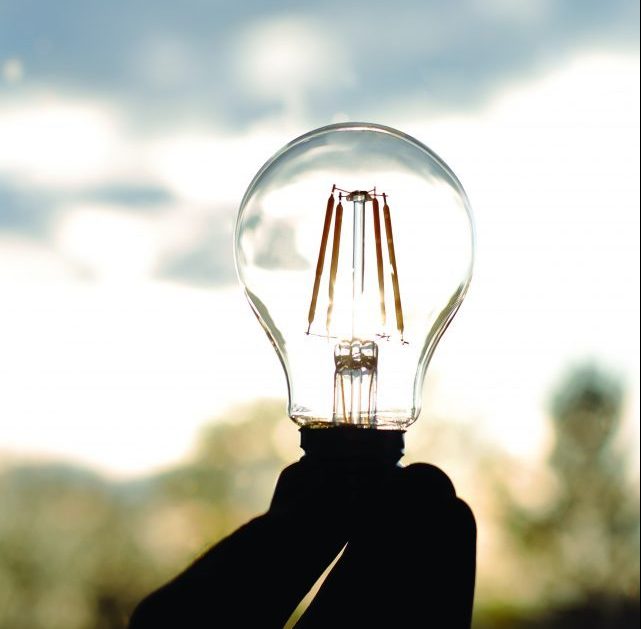 Companies in the Middle East are experiencing a range of disruptive forces, including globalization, faster innovation cycles, tighter government budgets (which put pressure on consumers' purchasing habits), and a young and dynamic population that has higher expectations about products, services and the customer experience.
Central amid these disruptions is digitization. Some people consider digitization to be an additional challenge, as it has rewritten the rules of many industries and pushed companies into bankruptcy. Digital companies have usurped the energy sector's previous dominance in the global economy. A decade ago, the ten biggest companies in the world were dominated by oil and gas players, and only one was a technology company.
Today, five of the top ten are in the technology sector. Moreover, even businesses in traditional industries are going digital. Yet, in these turbulent times, digital disruption should be seen not as a challenge but an opportunity. Companies should embrace it as a catalyst to leapfrog into the age of innovation and Industry 4.0 (the intelligent automation).
Most executives are aware of the potential for digital technology. According to the PwC Middle East Megatrends study, 85 percent of CEOs in the region found technological change the most transformative of the global megatrends over the next five years.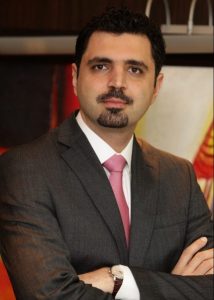 Yet most companies still have a long way to go. In a recent Strategy& study with Siemens, "Preparing for the digital era: The state of digitalization in GCC businesses," only three percent of interviewed executives believe that they are at an advanced stage of their digital transformation. Across the Middle East and North Africa the vast majority of transactions that start online are completed offline, and very little retail sales occur online. The reason is that digital transformations are difficult to execute with the old way of doing things. Companies have started defining digital strategies and creating transformation roadmaps. However, the difficult part is the implementation of these strategies, which require internal changes to the organization. The new reality requires focusing on differentiating capabilities, becoming more agile, embracing risk, and accommodating different working styles.
Focus on differentiating capabilities
First, success in this environment requires identifying and focusing on the things that companies are really good at – the differentiating capabilities that allow them to outperform the competition. It could be their brand, their product quality, the speed of delivery or some other attribute. Leaders need to reorient the organization around these things and minimize the rest. In many cases, that means outsourcing commoditized support functions such as finance, legal, and the baseline elements of IT. Middle East companies will increasingly rely on shared-services organizations – either internal or outsourced – that can take these functions and handle them more efficiently.
Notably, technology itself does not need to be a differentiating capability for most companies. Instead, they can outsource their technology footprint to a cloud-based approach, shifting from a capital expenditure model (in which they invest to buy assets) to an operational expenditure model (in which they access digital services provided by external providers). That approach gives companies the flexibility to quickly scale up and down. Companies can also access these capabilities through inorganic growth, by forming partnerships, joint ventures, and similar arrangements with specialized firms. In this way, Middle East companies can rapidly gain access to niche capabilities such as analytics, process automation, and 3D printing. Already, some Middle East companies are aligning with Silicon Valley firms to leverage their technological expertise.
Become More Agile
Second, companies will need to change their organizational structure to support faster and more agile product development. In all industries, companies are moving away from the traditional "waterfall" approach. Instead, companies need to assemble cross-disciplinary teams, with people from different business units and functions who work together for a limited time to develop a new product or service. The team seeks to get a version out into the market quickly, solicit feedback, and refine the design through a series of rapid iterations.
For many companies, this is a big organizational shift. Some companies have created matrix organizations, where people work in project mode. That is a good first step, but companies will also need to change the performance management model and incentive scheme to encourage greater collaboration across disciplines and reward people based on project outcomes. In addition, agility has to be embedded in the organization beyond cross-disciplinary teams and across the entire value chain. For instance, procurement can become far more agile. Rather than following a traditional tendering process that takes months to select a vendor, companies will have to establish new types of strategic partnerships.
Through this approach, vendors can be directly involved in the agile development process and treat their relationship with the company as a long-term partnership. That allows partners to make investments when needed to develop prototypes and to establish a proof of concept.
Embrace Risk
Third, companies need to embrace risk. Innovation is a nonlinear process with unpredictable outcomes, and the pace of technological change requires that companies experiment and learn through trial and error. The majority of new ideas fail, and setbacks are inevitable. As a result, companies need to embrace risk and understand that attempting to avoid all failures is, of itself, a guarantee of failure.
Organizationally, some companies manage innovation risk by creating separate units that are walled off from the core business, with their own staffing and financials. This is akin to setting up an internal venture firm, which launches and incubates a lot of initiatives.
Accommodate diverse working styles
Finally, companies need to make room in their organization for different working styles, in order to attract digital talent, empower employees, and foster agility. Many companies in the region have a fairly traditional culture, with regular working hours from 9 to 5, hierarchical governance, and a mindset of maintaining the status quo. This can still function for some types of work, but companies also need to accommodate different types of needs for different types of employee profiles.
Organizations today are competing for talent that is difficult to acquire, including employees with digital skills, who tend to prefer a leaner and more flexible working environment (typically offered by tech companies such as Facebook and Google). For some areas of the company, working hours can become more flexible, with employees given the latitude to work whenever they want in order to get the job done.
In addition, office layouts can change, with more open spaces to facilitate team-based work. The purpose is not to rewire the company to look like a tech startup in Silicon Valley, but to create the right conditions for certain types of talent, in conjunction with the existing corporate culture. Similarly, CEOs need to delegate more decision-making. The Strategy& report, "Preparing for the digital era: The state of digitalization in GCC businesses," found that 41 percent of technology investment decisions are made by the CEO in Qatar and the UAE, compared to 24 percent globally.
The current business environment is challenging – due to globalization, contracting budgets, and other factors – but it will only become more so for the foreseeable future. In response, executives must embrace digitization and make the necessary changes their organization. If leaders put the right employees in the right roles, and give them the tools they need, they will set their companies up to succeed. If not, they are at the risk of watching other companies, in the region and around the world, overtake them.