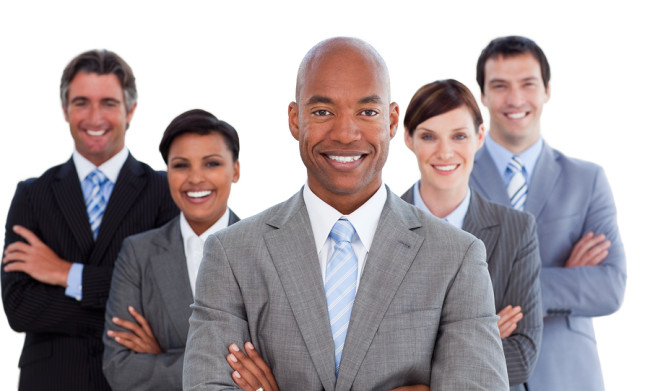 I had an unlikely journey to the top. Born in India, I arrived in the U.S. in 1968, a 22-year-old with $8 in my pocket and an undergraduate degree in mechanical engineering. Thirty-one years later, I became chairman and CEO of a global Fortune 300 company. I was fortunate, to be sure. But there is a deeper lesson to my story that I hope will help others build exceptional, and exceptionally diverse, teams.
During my tenure (1999-2009) as chairman and CEO of the specialty materials company Rohm and Haas, we had one of the most diverse leadership teams in our industry, with the top 50 composed of more than a mere sprinkling of men and women from all parts of the world and in every skin color.
But Rohm and Haas wasn't always like that. When I left my post in Philadelphia in 1979 to work as finance director of our troubled U.K. subsidiary, I was told, "Raj, you don't know what it's like" by Germans, Italians, French and other European colleagues of mine who assumed that only white American men and possibly white English men could advance to the top rungs of the company. And in the years since then, I have heard the same statement from women and minorities, as well as from my two adult daughters, one a medical doctor and the other a civil rights lawyer.
Diversity is more than a moral imperative – it is a business imperative based on increasing evidence that companies with diverse boards and leaders outperform their peers over time. To foster diversity, your organization must:
+ BELIEVE THAT DIVERSITY IS CRITICAL FOR LONG-TERM SUCCESS
To access the best possible talent, a company must access the broadest possible talent pool. To achieve that, it must retain and promote solely based on performance and potential of the individual, irrespective of country of origin, color of skin, gender or sexual orientation.
+ UNDERSTAND THAT TOKENISM DOES NOT WORK
Companies must ensure an even playing field for every employee. That requires total transparency in the way individuals are assessed, developed and promoted. Mere words and policies are not sufficient. Tangible evidence is required. In the case of Rohm and Haas, that process began in earnest in 1985, when we gave a clear message to the organization that people would only advance based on performance, potential and deep commitment to our core values.
Significant responsibility lies with individuals as well. People must believe that the playing field is even, and that if they work hard and deliver on their commitments, there is no limit as to how far they will advance. They have to be prepared to accept honest feedback on their development needs. There is no place for doubt and cynicism.
+ EXPAND THE TRADITIONAL NOTION OF MENTORING
The notion that the best mentoring comes from successful individuals who are similar to you is flawed. The best mentoring comes from successful individuals who are perceived as mainstream in their organization. For example, a successful white male in a U.S. or a European company, or a top Korean manager in a Korean company – they can help a person of a different background gain insight into the culture of the organization.
+ RECOGNIZE THAT A DIVERSE LEADERSHIP TEAM DELIVERS SUPERIOR LONG-TERM PERFORMANCE
Diverse teams have deeper dialogue, they consider a fuller range of options and they avoid the pitfalls of myopic thinking. Research supports this assertion, as does my own experience. The diverse board of Rohm and Haas was instrumental in asking the right questions when the Haas family and trusts made known their desire to divest company ownership. They insisted that we look at broader stakeholder implications, retain the best advisors early, take sufficient time to explore all options and negotiate a sale contract that would be enforced under all conditions. What's more, Rohm and Haas executives who chose to leave after our merger with Dow have reached the highest levels at many companies around the world.
Commitment to diversity takes time. Results require ongoing efforts, including making a few bold decisions along the way. The business environment has evolved enormously in the past decade, with globalization, technology changes and the emergence of leading companies from around the world all amplifying the need for more diverse teams. That means that you have to recruit, retain and promote the best talent, understand the diverse needs of your customers and better understand your competitive environment. I have absolutely no doubt that the future will be ever brighter for organizations that have diverse leaders at all levels.
(Raj Gupta retired as chairman/CEO of Fortune 300 company Rohm and Haas in 2009)
 © 2015 Harvard Business School Publishing Corp. Distributed by The New York Times Syndicate