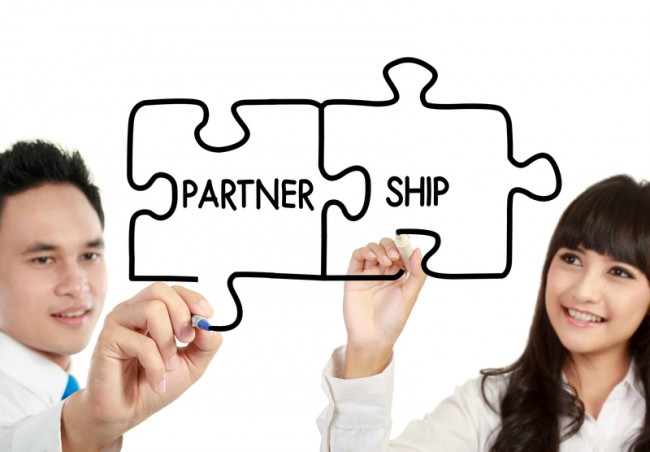 Corporate executives are exhorted daily by well-meaning public leaders that they should support their local entrepreneurs in order to be good corporate citizens and bolster local economies. But whether to engage with entrepreneurs isn't a question of conscience; it's a question of strategic self-interest. As any experienced business leader knows, engaging entrepreneurs has the potential to create everything from outright conflict to blissful corporate matrimony.
Let's start with the pitfalls, since these are often discounted amid all the frothy discussion of the economic benefits of entrepreneurship. Why would companies avoid engaging with entrepreneurs?
WASTE OF TIME. One CEO told me recently that he avoids entrepreneurship networking events in his community because he doesn't want to be overwhelmed by people pushing cards into his hand. Instead, his company has a system for screening and studying the 200 or so proposals it receives annually.
LEGAL ENTANGLEMENT. Many corporate executives have been warned by their lawyers, or have learned the hard way from experience, that listening to an entrepreneur's impassioned pitch may expose them to litigation further down the road in the event that they produce a similar product on their own.
COMMERCIAL INCOMPETENCE. Many a corporate executive has plunged into a well-intentioned alliance with a start-up, only to discover that the venture's personnel don't understand corporate decision cycles, purchasing requirements, compliance processes and the like. Persuaded initially by the entrepreneur's passion, executives can find themselves stuck coaching their young partners while fending off cries of delayed shipments from angry customers.
FINANCIAL FRAGILITY. Corporate executives often fail to realize just how close to the financial precipice most startups are. But that's what it means to be an entrepreneur – even with deep financial backing from venture capitalists, the long-term viability of any new venture is far from guaranteed and can leave corporate partners in the lurch.
Of course, engagement with entrepreneurs can also lead to innovative new products, lucrative investments and a more creative corporate culture. No one can say with certainty whether or under what circumstances the potential benefits will outweigh the potential pitfalls, but here are a few ways to increase your chances of success:
DEFINE "ENGAGEMENT" at the most senior levels as a process that has to be learned over a long time, with lots of experimentation, in order to derive the benefits of engaging entrepreneurs, whether through contract, investment or acquisition.
ALLOW VARIOUS DIVISIONS AUTONOMY to explore different manifestations of engagements with entrepreneurs, whether through supply-chain expansion, joint product development or technology licensing.
ENCOURAGE LEARNING ACROSS THE ORGANIZATION. The different divisions engaging with entrepreneurs for different strategic purposes have a lot to learn from each other, and can systematically share knowledge and experience through regular meetings.
DEVELOP A TRIAGE FUNCTION. Corporate executives often have difficulty engaging with other divisions within their own companies. Efficient internal networking is an ability developed over time within the context of specific corporate structures and cultures. Having an executive who knows how to interface well with the entrepreneurial community while maintaining credibility within the corporation can help mitigate some of the difficulties of engagement.
AVOID DICHOTOMIZING BETWEEN SMALL AND LARGE. Research and practice have both reached a clear conclusion: Entrepreneurship ecosystems evolve in the context of a rich dialogue across the entire spectrum of company sizes, technologies and growth rates. The emergence of pure "start-up communities" is a revisionist myth. The full spectrum of private sector companies is interdependent in many complex ways.
Many corporations have withdrawn from entrepreneurial engagement after being burned by a disappointing acquisition or partnership. But effective alliance management with entrepreneurs is a competency that needs to be strategically defined and tactically executed over time, if executives are to learn the art of entrepreneurial engagement.
(Daniel Isenberg is a professor of entrepreneurship practice at Babson Global, and the founding executive director of the Babson Entrepreneurship Ecosystem Project. He is also the author of "Worthless, Impossible and Stupid: How Contrarian Entrepreneurs Create and Capture Extraordinary Value.")
© 2013 Harvard Business School Publishing Corp.  Distributed by The New York Times Syndicate