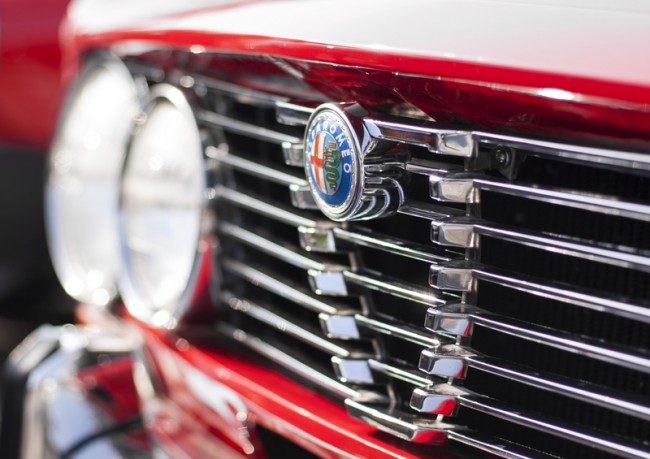 It's a fact that I have owned no less than five Alfa Romeos over the years. No doubt there are many among you who will argue this qualifies me as a sucker for punishment. I, of course, would argue otherwise, pointing to the brand's undeniable heritage and the intangible feel-good factor the serpent-badged cars used to impart – despite their many annoying idiosyncrasies.
Take the Alfetta GTV I owned during my 'yoof' in the 1980s. Here was a supremely elegant four-seater coupe that was equipped with the most charismatic and raspy four-cylinder twin-cam engine you could hope to find in any car. On the downside, the driving position was decidedly ape-like (the steering wheel ended up too far away if you positioned the seat the right distance from the pedals) and changing gears was a black art that could be mastered only after undergoing several secret rituals. The pre-thrashed GTV6 I bought after relocating to Dubai in 2006 also had its charms – the svelte styling and punchy, sonorous 3.0-litre V6 again being the highlights – but this was offset by interior trim that regular parted company with the rest of the car and air-con that was there for show only.
The reason I'm rambling on about Alfas is that the panache and quirkiness that was once synonymous with the brand has somehow got misplaced along the way, resulting in lukewarm offerings such as the 159 and Brera, which sourced their powertrains from the humble Chev Lumina. Both these cars looked good, but they were plain boring to drive. No wonder the venerable marque has lost the zing and market share it enjoyed in its heyday.
Therefore it's heartening to see a bold, clean-sheet design such as the 4C emerge from the company, which is seeking to regain a foothold in the potentially lucrative US market after a two-decade absence. I've seen the 4C and the Modena factory where it's built, and it's clear the lightweight coupe has appeal, although I'm not entirely convinced the business case adds up, thanks to pricing that will position it above the Porsche Boxster and Cayman. Time will tell.
On a separate note, it's hard to believe half the year has already flashed past. From where I sit, the first six months have been a non-stop flurry of car launches and deadlines, so it's clear the car industry has regained whatever vitality had been lost in the recession. It's an encouraging trend… even it means my workload is Herculean.