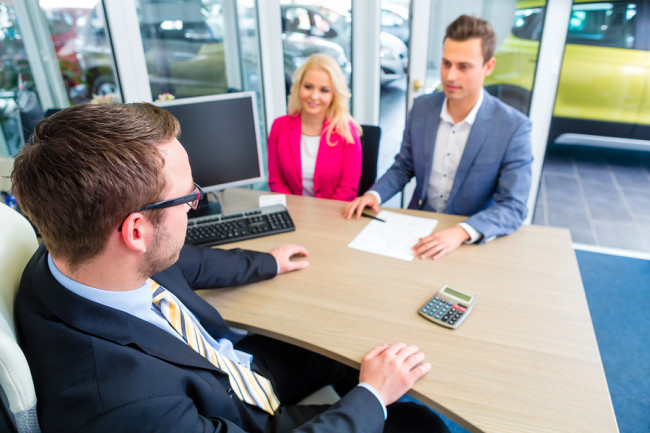 What separates high-performing salespeople who exceed their quota from underperformers who miss their quotas by more than 25%?
I recently conducted a research project involving nearly 800 salespeople and sales leaders to better answer this question. In addition, I have had the privilege to interview well over 1,000 top salespeople who sell for some of the world's best companies. The information from these two sources provides interesting insights about the attributes of high-performing top salespeople compared to their lesser successful counterparts.
+ Verbal acuity. This refers to a communication level where the meaning, nature and importance of the words spoken by the salesperson are personally understood by the customer. For a salesperson to establish credibility requires that messages be conveyed at the recipient's communication level, not too far below the level of the words that the customer uses.
+ Achievement-oriented personalities. Over 85% of top salespeople played an individual or team sport in high school. As a result, they are well-equipped to function in competitive environments where self-discipline is a necessity.
+ Situational dominance. Situational dominance is a personal interaction strategy by which the customer accepts the salesperson's recommendations and follows his advice. While dominance is commonly associated with brute force, this is not the case in sales. A relaxed-dominant salesperson speaks freely and guides the conversation as he confidently shares his knowledge and opinions with the customer. An anxious-submissive salesperson is forced into reactive behavior and his tendency is to operate under the direction of the customer, never being in control of the account.
+ Inward Pessimism. Over 90% of high-performing and underperforming salespeople described themselves as optimists. However, upon further review, nearly two-thirds of high-performing salespeople actually exhibit pessimistic personality tendencies. I theorize the explanation for this dichotomy is that salespeople always have to maintain a positive attitude and pleasant demeanor while in front of customers. However, inward pessimism drives a salesperson to question the viability of the deal and credibility of the buyer. Therefore, top salespeople are more naturally driven to ask the customer tougher qualifying questions and are more likely to seek out meetings with senior-level decision makers who ultimately decide which vendor will be selected.
+ Sales management impact. Both high-performing and underperforming salespeople are in contact with their sales managers at about the same frequency. However, the conversations sales leaders have with top salespeople are quite different than those with underperformers. They are collaborative in strategizing sessions about prospective deals while the conversations with underperformers consist of directional instructions and validating whether or not daily duties are being carried out.
+ Sales organization influence. Sales organization morale influences individual sales success. Fifty-three percent of high-performing salespeople rated their sales organization's morale as being higher than most sales organizations. In comparison, only 37% of underperforming salespeople rated morale higher than most companies.
Finally, the study results indicate that individual sales success is not dependent upon the growth rate of the company the salesperson works for. The percentage of high-performing salespeople was consistent to the percentage of underperforming salespeople across high growth companies (over 20% annual growth), slower growth companies (5% to 20% growth rate), companies with flat revenues and even companies with decreasing revenues. When taken into account with all the research above, sales performance is more likely dependent on the attributes of the individual and sales environment characteristics over company-related influences.
(Steve W. Martin teaches sales strategy at the University of Southern California Marshall School of Business.)
 © 2015 Harvard Business School Publishing Corp. Distributed by The New York Times Syndicate