Strategic compensation and benefits trends to drive success in 2017
---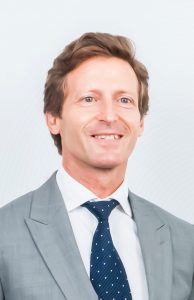 By Steve Clements, Health & Benefits Leader, Middle East, Willis Towers Watson
It's no secret that compensation and benefits professionals need to focus on smart ways to stretch their limited total reward budgets. The competition for talent won't go away, so optimizing workforce programs that attract, retain and engage talent is also critical. To stay ahead of the game, organizations in the UAE need to be keyed into these five trends as they head toward 2017.
 Segmentation and differentiation
Managing and rewarding critical talent remains a top priority for UAE employers to prevent talent outflow. For 63 percent of the UAE employees, the main reason to join a company is the base/pay salary, according to Willis Towers Watson's latest Global Workforce Study.  Employee segmentation and pay differentiation play a key role in those efforts. With limited salary budgets, organizations should not dole out one size fits all increases. Instead, they need to invest money where they will get the most return — on high performers with skills and competencies the organization can't afford to lose. This means having the courage to truly differentiate when it comes to salary increases and bonuses — and to create customized rewards packages to incentivise these employees to stay for the long-term.
Flexibility
Employees are increasingly looking for more flexibility in the workplace — from telecommuting to working unconventional hours — and they will seek employers with policies to accommodate them. According to UAE employers participating in Willis Towers Watson's latest Staying@Work Survey, lack of work life balance and availability of technology that expand the working day are seen as the number one and three causes of employee stress respectively. As this trend becomes more common, companies should consider implementing a flexible workforce policy, if they haven't done so already, to attract new talent and bolster engagement levels amongst their current workforce.
Further out on the horizon is a movement toward more flexible pay. Some employers are considering flexible plans, which allow employees to choose how their pay will be structured (e.g., more base, less bonus, or vice versa). Employers are also using conjoint analysis to understand which parts of the total rewards portfolio are most valued by employees, and to adjust plans based on their preferences and return on investment to the business.
Health and wellness
Keeping in mind also the Staying@Work Survey, offering health and wellness programs to support a healthy workforce continues to be a trend for many organizations. Almost half (45 percent) of GCC employers currently have a workforce health and productivity strategy in place, above the global average of 37 percent. These programs create differentiated employee value propositions and can be a key differentiator for employers looking to demonstrate their commitment to promoting and supporting health and wellness in the workplace. Employers in the GCC want to be at the forefront of global initiatives to improve workforce health. They recognize that they can support their employees to better manage their health, and in so doing manage the cost of ill-health to their business.
But companies need to better evaluate the effectiveness, sustainability and success of these programs. For example, if the goal is to provide tools that promote healthy habits such as making good food choices, getting regular exercise and managing stress, the first step should be to ensure that employees are motivated and inspired to participate in these programs. If they're not, what needs to be modified to encourage participation to get the best return on investment? This could mean retooling the marketing efforts of these programs or making changes to aspects of the programs that need improvement.
Communication
Companies need to continue to push for a culture that promotes openness and transparency when it comes to explaining pay and benefit philosophies to employees. Less than half (48 percent) of employees surveyed by Willis Towers Watson in the UAE said they have trust and confidence in their senior leaders. In the UAE, 38 percent of the employees think that their organization seeks opinions or suggestions from them and 34 percent think they act on employee's suggestions. Only 32 percent agree that their company's management involves employees in decisions that affect them. Managers can play a key role in communicating these philosophies, but HR needs to ensure management teams have a firm grasp on the organization's compensation and benefits programs and understand the "why" behind them, along with how to communicate to employees, before pay and benefits discussions take place.
Analytics and decision-making
More than ever, data is king, and key stakeholders will continue to look to HR to provide data-driven insights to identify and address workforce issues and provide solutions to help solve them. Data management is expected to become a main skill for organizations in the Middle East by 2017. According to a recent Linkedin Survey, statistical analysis and data mining have become highly sought out skills for employers, both globally and in the UAE. Middle East organizations should prioritize data skills development not only for the IT team, but throughout all levels and roles in the organizations. The Middle East will witness the rise of chief data officers into the boardroom to drive this data transformation.
Comments
comments