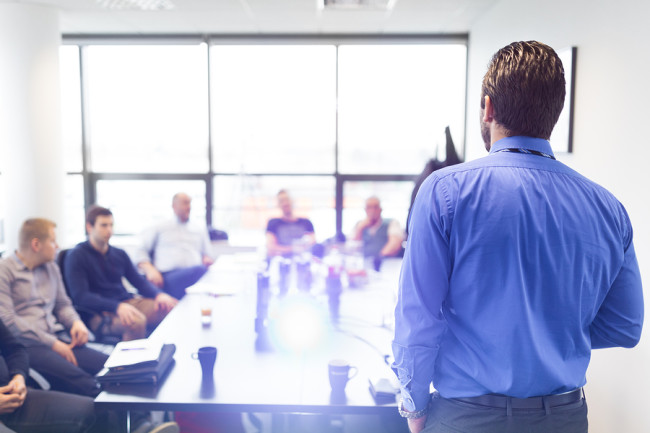 Employee loyalty and engagement are hot topics, and for good reason. Companies want to attract and retain talented people who really dig into their work. But most employers ignore two of the most powerful tools for making that happen.
Tool No. 1 is enabling employees to build real ownership in the business.
Many large corporations manage to find big bundles of shares (and huge amounts of cash) for executive compensation, even though there's little relationship between senior-management pay and financial results. A portion of those assets can be redirected to regular stock grants for employees. And companies — except for the very smallest — can implement an employee stock ownership plan, often funded through borrowing. So long as it's sufficiently generous, either approach gives employees the kind of stake that makes them feel like true owners.
Just look at the supermarket industry to see such ownership in action. Publix, a large chain headquartered in Florida, is majority owned by its employees and regularly makes the annual "best companies to work for" lists. And there's WinCo, a grocery retailer based in Boise, Idaho, with 14,000 employees and 86 stores spread across eight western states. Every WinCo employee is an owner. Cathy Burch, who has worked there for more than 20 years as an hourly employee, now has close to $1 million in her retirement account.
Tool No. 2 goes by different names: open-book management, economic transparency, ownership culture. Whatever you call it, it means encouraging employees to think and act like businesspeople rather than hired hands.
If you work for a conventional organization, your job is to show up at the appointed time and perform certain tasks. At open-book companies, it's part of everyone's job to contribute to the success of the business. Managers help employees understand, track and forecast key numbers. They welcome ideas for improvement. They reinforce the ownership mindset by sharing profit increases with everyone, usually through bonuses funded by the increase itself.
You can imagine what all this does for employee loyalty and commitment. "Actually," says Harvard Business School professor Leonard A. Schlesinger, "when employees know more about the business and have an economic stake in the outcome, there's a high probability that turnover rates would go down exponentially."
These tools also address two fundamental challenges of today's free-enterprise system: An ownership nest egg helps mitigate inequality by putting more money in the hands of rank-and-file employees, and open-book management teaches people the basics of business, so they can thrive when they have to change jobs, as most inevitably will in our fast-changing economy. Both measures give people a stake in the system and the wherewithal to live a more secure life. A company that puts these tools to work helps its community while helping itself.
(John Case is editor of the online publication RetoolingCapitalism.com.)
© 2015 Harvard Business School Publishing Corp. Distributed by The New York Times Company