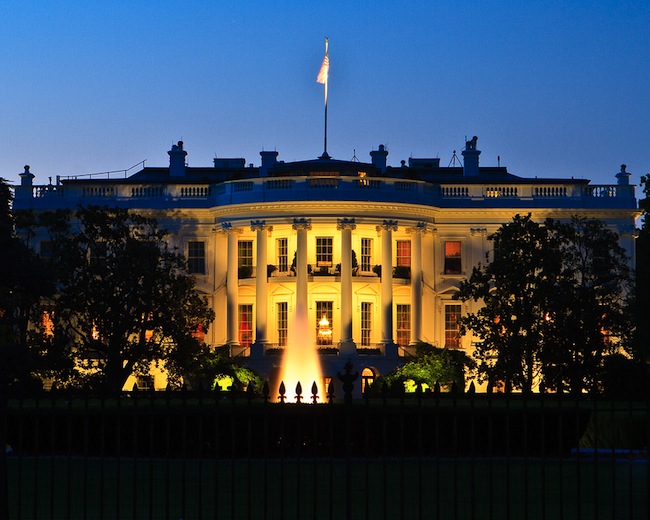 The White House announced a policy change recently, allowing people on tours of the historic residence to take photos and post them to social media during their visits.
Selfies (but not selfie sticks) are now allowed. In part, this is a practical move. As cameras have become smaller and more discreet, it's become easier to sneak in a shot of a portrait, or some White House china, or a selfie – even if it was officially prohibited.
Before you assume this new policy just means that the First Dogs' social presence is about to skyrocket, look a bit closer. It's actually a teachable moment for brands. The White House could have tried, like many brands and institutions do, to ignore or deny our new reality around visual content.
What is that new reality? Roughly two-thirds of Americans now own smartphones, and the camera is a core feature harnessed by third-party apps from Asana to Zillow. Almost half of millennials use their smartphone camera at least once a day – and at least a few of those aren't selfies. More than 1.8 billion photos appear on social media each day. Photo sharing is now a deeply ingrained daily human behavior. It's become so commonplace to take photos of what we're eating that restaurants are optimizing their tables and food presentations for Instagram, and home good manufacturers are designing plates that double as photo backdrops.
Short-form video isn't far behind as a new norm. In just one example, Facebook users now view 4 billion videos per day.
All of which is to say: You can't change or fight this. Logistically or culturally. So the White House stopped trying to and instead embraced the trend toward sharing visuals. The lifting of the ban presents an opportunity to engage visitors during their visit, enlist them in storytelling and reach their expanded social networks. To take full advantage of the laxer rules, the government's social feed will collect, curate and amplify visitors' content. The White House is doing what we tell brands to do all the time: Embrace this world to validate and strengthen your connections to your consumers.
Brands have been told to do this for sometime now, but they have a hard time with it, for two reasons. First, if brands want to explore making their own visual content, it can be hard to make the switch technically. This often means acquiring new technical capabilities and platforms. Two, it's a big cultural shift to let go of complete control of the visuals being created about your brand. For some brands, visual content just wasn't taken seriously in an alphanumeric culture. Broad adoption of visual content as a legitimate medium requires a shift in mindset. Throughout the 20th century, publications conveyed the seriousness of their enquiry through tightly-condensed lines of text. Serious publications limited illustration, and eschewed photography altogether. Brands that held these biases need to shift their mindset and build new visual content competencies, thinking in pictures when they've previously served up paragraphs.
One important caveat in all this change: This democratizing shift in who makes visual content does not signal the end of expertise, as some fear. Just as desktop publishing software in the 1980s did not turn us all into great graphic designers, the availability of photography emphasizes, rather than masks, the profound difference that a creative eye and a skilled hand make.
(Perry Hewitt is chief digital officer at Harvard University.)
© 2015 Harvard Business School Publishing Corp. Distributed by The New York Times Syndicate