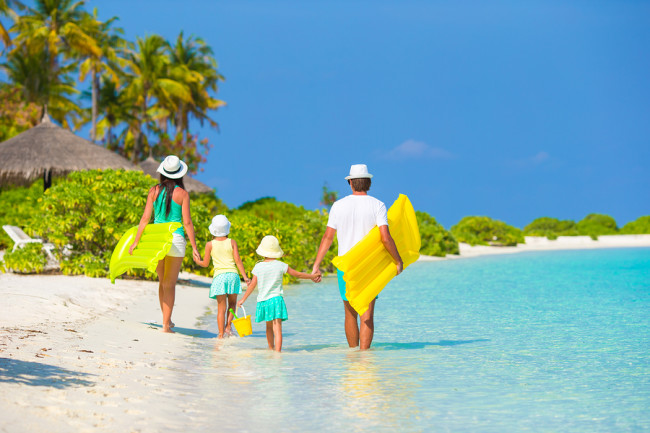 As another summer comes to a close, I find myself noticing once again that my co-workers and employees have been very reluctant to both commit to a vacation and to communicate that time off to everyone else.
As a CEO, I find this frustrating – it's a waste of time to set up a client visit or an internal meeting only to hear from one of the essential participants that he or she will be on vacation. We have asked, even pleaded, that people mark the days when they will be away, even if they are still tentative. To be fair, some of my colleagues, with a degree of self-confidence and consideration, do indicate their days off well in advance – but the practice of the stealth vacation still persists.
And yet I realize that my company is hardly an exception. Studies consistently show that Americans are vacation-phobic, leaving as much as half of their annual paid vacation on the table. The reasons cited include an aversion to piles of work on return, the fear of being replaced, or a "martyr complex" that holds that the office can't run smoothly without me.
As a leader, I try to encourage people to take a break and get away from the office. No one has ever been denied a vacation, even at a challenging period. We try to be generous as well as flexible about paid time off, offering three weeks of vacation for new employees, which increases over time to five weeks at twelve years.
What do we expect in return from our staff? That we try to avoid all taking off the same weeks during the summer and in the days around Christmas, and that everyone post their vacation, as soon as planned, on our shared Outlook calendar.
But based on the actual notices on the schedule, we are failing miserably at convincing everyone to comply with this request.
To solve this problem, we're trying to focus more on teamwork, collaboration and coordination. This isn't easy in an industry that often prizes grueling hours and extreme work devotion, in which one of the key measures of value to the firm is the perceived number of hours in the office and the fewest hours away from work. People who come up through such cultures may be used to concealing their time off – and rewarded for doing so, some research has found.
To counteract this culture of anxiety and hiding, I have made an effort to be very clear about my own vacation plans and have encouraged other senior staff to do the same. Part of this is about trust – in our collaborative work environment, a large part of our success hinges on the dynamic nature of small group debates. Those debates can only happen in a culture of mutual respect and trust.
We have also begun to include a discussion of who will be absent over the coming two weeks, either for business travel or vacation, in the agenda for our only weekly staff meeting. This is a helpful summary of who will be available over these days, but it also puts subtle pressure on my co-workers to participate in the program.
It seems counterintuitive to make acknowledging a vacation a stressful event, but once we are all comfortable with accepting our own need for time off, I am sure the guilt will disappear.
(Karen Firestone is the president and CEO of Aureus Asset Management, an asset management firm which serves as the primary financial advisor to families, individuals and nonprofit institutions.)
© 2015 Harvard Business School Publishing Corp. Distributed by The New York Times Syndicate