Like other Middle East nations, Bahrain confronts some painful choices in the aftermath of the recent plunge in oil prices. Its situation also presents a unique geopolitical case study so complex that it makes firm predictions for the future not only impossible, but also inadvisable.
Bahrain has serious economic handicaps, especially since nothing in the oil price landscape suggests a return to prices above $100. However, it also has several advantages and solutions available. The crucial challenge for the Bahrain government is to make the most of the geopolitical relationships and solutions in order to mitigate the challenges. Certainly, the challenges appear onerous, amongst them a combination of falling oil prices, extremely limited reserves, limited outlook for anything more than a slight recovery, unwieldy government expenditures and other factors which, taken together, led to another downgrade by Moody's Investors Service Inc.
Imperative challenge
The most crucial challenge – oil prices – will overhang all other considerations indefinitely. Bahrain's oil reserves are low by Gulf Cooperation Council (GCC) standards. Moreover, various institutions – including the International Monetary Fund, Deutsche Bank and others – have varying estimates for Bahrain's fiscal breakeven price of oil (the price at which a government can balance its books) and the estimates range between $120 and slightly under $140. For now, those price levels are beyond even the most optimistic speculation.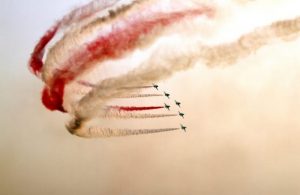 Unfortunately, Bahrain does not have the kind of buffer that other countries have with their sovereign wealth funds, explains Mathias Angonin, Assistant Vice President, Sovereign Risk Group in Moody's Dubai office. "[Bahrain's Mumtalakat Holding Company] doesn't correspond to our definition of a sovereign wealth fund [SWF]. It's more like a holding [company] of domestic commercial assets," he says.
Mumtalakat holds shares of domestic companies, along with shares in McLaren Automotive and other trophy holdings, but does not have the depth of liquid assets held by other SWFs. "They don't have a specific mandate to manage oil revenues per se. What we would consider a SWF is a fund that has a mandate to invest abroad outside of the local economy and maintain liquid reserves for the government," he explains.
Even setting aside that distinction, the Bahrain Mumtalakat is much smaller than many other funds. In fact, while other SWFs are not by any means suffering, their overall growth has slowed.
"Sovereign wealth funds count among their number some of the largest single investors in public or private equities and, as such, their importance as a class of investor remains large. However, the past 24 months have seen very little growth in their assets, which now stand at $6.6 trillion," according to Selina Sy, editor of the Sovereign Wealth Fund Review, published by the Preqin Ltd.

Rating agency Moody's projects troubled future for Bahrain and says the government's credit profile will continue weakening "materially in the coming years" and points to a lack of "a clear and comprehensive fiscal consolidation strategy", a formal way of suggesting that the government does not have a clear plan for getting its financial house in order.
Indeed, the pull between working on the deficit and the social peace hangs over the country. "The continuing problem in the region – including Bahrain – is where are they going to make up for the deficit," says Lebanese-born Atif Kubursi, economics professor emeritus at the McMaster University and former acting executive secretary of the United Nations Economic and Social Commission. "They can't really cut social expenditures because of the authoritarian bargain, which applies in Bahrain as well as elsewhere in region," he adds.
As long as the authoritarian bargain continues working, or is at least seen to be working, the government can count on a peaceful population. The net effect of this equation is that Bahrain's structural imbalances – mainly the difference between expenditures and income from oil – are quite severe, even with help from Saudi Arabia and other GCC nations. Notwithstanding Bahrain's obvious need to attract new business, some conditions might dissuade business travelers as well as tourists accustomed to expressing themselves freely. In June, Bahraini authorities warned that they considered showing sympathy for Qatar on social media or in any other type of communications an offence that could lead to imprisonment or a heavy fine.
Also as a warning for visitors, the British government advised its citizens of an increased security presence and the possibility of civil disturbances and protests in Bahrain, following a raid in May in Diraz, the home of Shia Muslim cleric Ayatollah Isa Qassim.
Proximity with KSA
In spite of these challenges, Bahrain does have some helpful geopolitical solutions. Despite Saudi Arabia's current difficulties, Bahrain maintains its status as kind of de facto protectorate of the KSA. Bahrain gets most of its tourism revenues from the Kingdom and continues refining Saudi oil and selling it on the open market. At the same time, Bahrain is important to Saudi Arabia for a range of religious, political, economic and strategic reasons. Its proximity to KSA's Eastern Province facilitates the oil trade, but also raises the question of possible contagion, since a serious problem in Bahrain could mean problems for KSA and, perhaps, for oil markets. 
Still, the optimism about the relationship with the Kingdom should be tempered with a realistic look at the Kingdom's financial obligations at home and abroad, Kubursi explains. The Kingdom is involved in several wars in Syria, Yemen and elsewhere. "This is costing KSA a lot of money and it has less and less to spare," Kubursi says. Bahrain also has a Free Trade Agreement with the US, although Saudi Arabia and the United Arab Emirates are far larger export destinations for Bahrain products.As well as being important to KSA and the United States, Bahrain is also becoming increasingly important to Russia, according to an analysis prepared for TRENDS by Anna Borshchevskaya, Ira Weiner Fellow at the Washington
Institute for Near East Policy.
Russia and Bahrain have moved to improve ties in recent years, especially on the economic front. Bahrain has invested millions in Russia in various businesses and Russia is selling weapons to Bahrain. Since Bahrain and, more broadly, the GCC are more focused on the US, the very fact that Russia was able to obtain a share of the market is noteworthy, Borshchevskaya points out.
Russia was able to capitalize on a perceived American retreat from the region, but has also turned East in search of new markets after Western sanctions limited its ability to do business with the West.
Moscow's policy in the Middle East, broadly speaking, is purely pragmatic and self-serving. Moscow, for example, is quite willing to sell arms to both Bahrain and Iran, even as Manama is concerned about Iran's nefarious influence. So, in that context, it is difficult to see Russia's role as particularly stabilizing, Borshchevskaya says.
Bahrain also has some solutions available. Diversification may be a solution in the making, but it has not worked as well as necessary to date. "The fact that they are hurt so much by the drop in the price of oil is a major proof that they have not been successful in diversifying their output and their markets," Kubursi says. The need for diversification goes hand in hand with the need for greater foreign direct investment and Bahrain also has an active strategy for aggressively sourcing foreign direct investment (FDI) and the Bahrain Economic Development Board has opened several international offices.
Another solution has a mixed outlook. The Gulf countries have planned to implement a new value-added tax (VAT) and themember countries of the GCC have signed a Framework Treaty confirming its introduction. Arguably, the VAT will relieve at least some of the financial pressure in Bahrain with two possible limitations. While the stated implementation date is January 01, 2018, some members are more prepared than others and it is certainly possible that implementation of the VAT will take place in mid-2018 rather than in January. Moreover, the timing may be off, according to Kubursi. "The worst time to put on a tax is when the economy is under stress," he says. Many individuals are worried about their employment, he points out. "If on top of that you add taxes, it means that both the income and the expense side are under pressure – it's a double whammy," he says.
Bahrain could also try to upgrade its oil supply arrangement with Saudi Arabia. Currently it receives 50 percent of net revenues from the oil produced by Saudi Arabia's offshore Abu Safa oilfield, although, from 1996 to 2004, the KSA has allowed Bahrain to have 100 percent of the net revenues.
Further, Bahrain is also the beneficiary of a $20 billion aid package announced in 2011 with $20 billion to be split between Bahrain and Oman. The GCC designed the package as a job-generating measure to give each of the two countries $10 billion to improve housing and infrastructure.
In the tourism category, the Bahrain F1™ Grand Prix 2018 can be expected to highlight the country's international profile and produce tourism revenues and likely boost to foreign reserves.
However, Bahrain's future then depends on the government's ability to use the solutions to reduce the handicaps while balancing its geopolitical relationships with Saudi Arabia, the US and Russia.