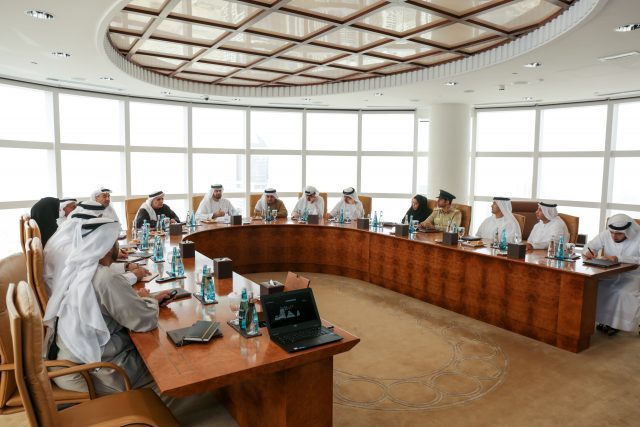 Dubai, considered one of the most progressive cities in the world, is well on track to stay ahead of future trends while ensuring inclusive growth in all sectors.
Its visionary leadership is playing a vital role in guaranteeing that the emirate keeps crossing remarkable milestones in its journey toward excellence.
"Building the future and preparing for the rapidly changing times require our immediate action," said His Excellency Mohammad bin Abdullah Al Gergawi, UAE Minister of Cabinet Affairs and the Future, Vice Chairman of the Board of Trustees and Managing Director of the Dubai Future Foundation, as he presided over the recently-held inaugural meeting of the Dubai 10X Council.
By establishing 10X teams in different government departments, the Dubai 10X initiative is re-inventing these departments' roles and the way they go about executing them.
"We must form highly capable and creative teams to implement the forward-thinking vision of His Highness Sheikh Mohammed bin Rashid Al Maktoum, Vice-President and Prime Minister of the UAE and Ruler of Dubai, and secure the emirate's lead in the race to forecast future trends and apply today what cities around the world will be adopting ten years from now," HE Al Gergawi said.
The meeting discussed the Council's tasks and responsibilities, as well as an action plan to implement the 10X initiative. The Council explored a number of related topics and assigned each government department a set of tasks it will be responsible for in terms of forming 10X teams that will propose creative ideas to test and implement in Dubai.