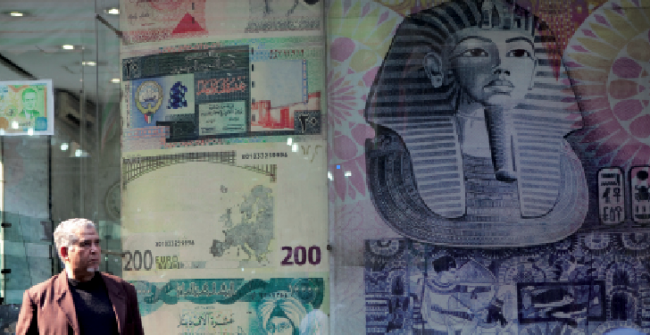 It's a perfect political déjà vu. What Egypt's first democratically-elected president Mohammed Morsi has achieved by shunting out top military musclemen is reminiscent of the Turkish prime minister Recep Tayyip Erdogan's gradual plucking out of power his country's men-in-uniform.
Contrary to what political pundits predicted about Morsi being a weak leader, the Egyptian president "retired" top men from Supreme Council of the Armed Forces last month. The Council ruled the country after the fall of Hosni Mubarak, who was ousted in a popular uprising.
Field Marshal Muhammad Hussein Tantawi, who was head of the armed forces for 20 years, and chief-of-staff Sami Anan were retired. Morsi also replaced the air force and navy chiefs, while promoting chief of military intelligence 
Abdel Fatah Al Sisi to the post of minister of defense and Third Army Commander Sedky Sobhy to the position of 
chief-of-staff.
The "Morsi coup" is likely to send a strong and clear message to foreign investors that Egypt is marching toward stability. But firms that were doing business in Mubarak's Egypt are concerned that the new government may over involve itself regarding business and economy.
A professor of economics at Cairo University, who has closely watched the developments in his country, said that the new government in Egypt should not roll back business decisions taken during Mubarak's regime and transition period for the sake of investors, even if corrupt practices were involved.
If the new government takes Prof Dr Ahmed Farouk Ghoneim's advice, several GCC entities with investments in Egypt can heave a sigh of relief. The business deals struck during Hosni Mubarak's regime are under scrutiny due to alleged malpractices. Some 20 Saudi projects are on hold due to Egyptian administrative court's ruling. Saudi Arabia has an estimated $7 billion worth of investments in Egypt, out of which $4 billion are under scrutiny. Saudi investors and Egyptian authorities have met several times to end the impasse.
The UAE has more than 550 investors in Egypt, with investments estimated to be about $10 billion. The major UAE investments in Egypt are by National Bank of Abu Dhabi, Mashreq Group, Emaar Properties and Dana Gas.
Some of the deals had caught the eyes of the new administration. The official Central Auditing Organization, a government watchdog, estimates that Egypt could recoup some 75 billion Egyptian pounds ($12.7 billion) from land sold as cheap farmland, but later vended as residential mansions and luxury units, especially around the 220-kilometre Desert Road between Cairo and the Mediterranean city of Alexandria.
The former housing minister Ahmed Al Maghrabi, now in prison, awarded hundreds of acres of land to real estate developers. Maghrabi allegedly sold land for $50 per metre, when the real price was $850 to a Saudi real estate mogul 
in Cairo.
A panel of Egyptian jurists has suggested cancelling a deal with Saudi billionaire Prince Waleed bin Talal to sell 100,000 acres at a rate of $8.40 per acre when the Mubarak government was selling similar land to Egyptians for $3,700 per acre.
Speaking to TRENDS, Dr Ahmed Farouk Ghoneim said that the new Egyptian government should do whatever it can to gain confidence, not only investors but donors as well. Once the government is formed the highest level officials should visit Arab countries and meet potential investors to assure them of the security of their investments as strong Egyptian economy, with foreign capital inflows, will also help stabilize the nation politically, he said.
Commenting on presidential elections, he said that the world should not fear Muslim Brotherhood running Egypt's 
affairs. "Contrary to popular belief, 
Muslim Brotherhood is very liberal, when it comes to economy. The thing 
that worries some people is the future of tourism, which is an important aspect. Here I'd say that Muslim Brotherhood are not Salafists, who are very strict in their 
approach.
"We have a model of Turkey, I don't think that Muslim Brotherhood would be that naïve to eliminate such an important source [tourism] of not only foreign exchange but also job creation. Muslim Brotherhood may try to add Islamic 
flavour to the country, which I highly doubt would negatively affect the country's economy," said Dr Ghoneim.
Talking about a lost opportunity 
regarding funds, Dr Ghoneim said the 
unjustified decision of Scaf in May last year not to borrow money ($3 billion loan) from the International Monetary Fund not only gave the impression that the government does not know what it is talking about, but also wasted an opportunity to get things back in shape earlier. But with the new leadership, which looks strong as well, Egypt is on course for progress and development.
– By Atique Naqvi, Dubai