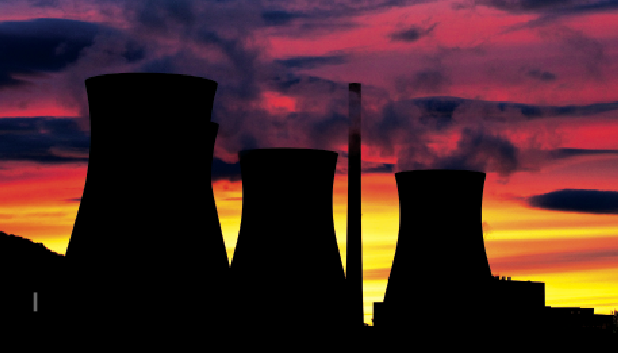 A time bomb is ticking. The problem is that the world's energy and financial markets don't know what kind of time bomb they have on their hands. For one, it could be what most outside of Iran dreads: nuclear capability achieved by the Islamic Republic. Another kind of bomb the world could be facing is more figurative. It's a financial bomb in the form of American sanctions placed on Iran.
Yet another type of ticking time bomb is Iran making good on its threat to close down the Straits of Hormuz. All three scenarios – not entirely unrelated, of course – have the power to place the world's energy markets into complete chaos. And what could follow, in each case, is the price of crude oil could reach an unthinkable high price.
"An oil shock resulting from [a United States/European Union] economic confrontation with Iran would ripple throughout industries around the world – and could also derail the global economic recovery," state analysts in a recent report from Moody's. "While the risk of an oil-price supply-side shock arising from Iran successfully blocking the Strait of Hormuz for an indefinite period appears small, it could have a considerable impact on global economic growth. Sustained high prices could destroy demand for oil, eventually triggering a severe correction in oil prices, which, in turn, would adversely affect financial results across the oil and gas sector."
At this point, nobody knows for certain how closely the United States and the European Union will enforce such economic sanctions. The United States has said that on June 28 of this year it would block access to its financial system for any entity that deals with the Iranian Central Bank, according to Moody's. The European Union stated it would ban Iranian oil imports just days later, on July 1. Although the United States does not import any Iranian oil, the E.U. does for a whopping 18 percent of Iran's oil exports. Add in China, Japan, and India to the embargo nations, which currently account for half of Iran's exports, and it's clear that an energy crisis would ensue at the pump.
"If Iran does scale back its own production from its typical 2.2 billion barrels per day, other major oil-producing countries may need time to fill the gap by increasing their own production," stated the Moody's report. "Iran could itself pressurize the U.S. and E.U. by trying to raise the world's oil prices as well. An Iranian move to seal the Strait of Hormuz would choke the key export points for a number of regional oil producers, including Saudi, Kuwait, Iraq, Bahrain, Qatar and the United Arab Emirates. These countries cannot easily increase their own exports through other means."
The International Monetary Fund has stated that these sanctions, if completely adhered to, might cause crude oil prices to rise by as much as 30 percent. Tensions in other countries, like nearby Syria and Russia, both friends of Iran, could cause even more instability in the energy markets.
But with any chaotic situation, it's not just the sudden price hikes that muster attention by the world's markets. It's those unnerving, precipitous drops as well. According to a study by Emirates NBD, certain equity markets have not been helped by recent growth numbers and decisions in taken in political circles. For instance, Russia's imposition of higher taxation on gas companies has hurt the hydrocarbon sector and the drop in Brent crude to $110 from $125 per barrel has also had an impact, says Emirates NBD.
The only nation in the Middle East that turns out more oil than Iran is Saudi Arabia, According to a Merrill Lynch study, since the start of May, prices of Brent crude and West Texas Intermediate crude are down 5.7 percent and 8.6 percent, respectively. "Partly to blame for the retreat in crude oil prices is an improvement in supply," says Merrill Lynch. "Saudi Arabia keeps churning out crude oil at decade highs of approximately 10 million barrels a day, while Libyan production is improving and outages in non-OPEC elsewhere are easing. Iranian oil, while reduced, is still finding some outlets around the world."
But don't count on reduced prices indefinitely, especially with the prospects of Iranian meddling with the Strait of Hormuz. GCC countries, as well as the majority of the Middle East and North Africa, are inexorably linked to the economies of Western Europe and North America. Given that the West continues to suffer from a lasting recession and delayed economic recovery, the oil-producing nations and the companies that are derived from them are facing an uncertain future.

"In our view, the supply problems in the global crude oil market are deep and widespread, as evidenced in the continued production outages in the North Sea, and will resurface again once the refinery maintenance season is concluded," say analysts at Merrill Lynch. "Moreover, the weaker macro backdrop is putting further unconventional easing measures on both sides of the Atlantic back on the table. Perhaps more importantly, emerging markets are getting ready to ease monetary policy again as output and inflation are slowing. In our view, Brent crude oil prices will start to find support at the current levels."
According to Moody's, high crude oil prices tend to have a negative effect on refining and marketing companies. If high crude oil prices occur down the line, then there's the risk of demand destruction for gasoline, distillates and other refined products. Not to mention the fact that refineries and marketing companies face their own issues. "The higher the price of crude, the more working capital the R&M company needs to acquire and hold crude – and for most lower-rated R&M companies, higher letters-of-credit needs as well," says Moody's. "This can have negative implications for financial covenants and liquidity: An R&M company's higher outlay for working capital can eventually pressure a refiner's leverage and the availability under its bank credit facilities."
There's also a difference between light and heavy crude oil when high prices occur in times of an energy crisis. According to Moody's, the price differential actually tends to give a better advantage to those refiners who have made the effort to build more complex and advanced refineries that allow them to deal with all types of oil. "High crude prices bode well for increased production of heavier oil. But when refiners increase their production from more complex units, the demand for heavier crudes increases, and eventually the differential weakens," Moody's says.
There are silver linings in some of these storm clouds, however. One bright note is Libya. Yes, Libya. Without its longtime dictator around, the North African nation is ramping up its oil production to pre-war levels. There's also hope, however small, that the world energy markets might see the departure of another despot, Venezuela's Hugo Chavez.
For the rest of 2012, global oil demand growth should stand at some 0.9 percent, according to National Bank of Kuwait senior economist Daniel Kaye. The recent price declines, he says, have been driven by fears over potential turbulence in the global economy. Such fears are led by worries over the future of Europe's single currency.
"Greece – the country most likely to leave the euro block – accounts for just 0.5 percent of global oil demand, so the direct effects of a deeper recession there would not be large," says NBK's Kaye. "Europe as a whole, however, accounts for a much larger 16 percent. Moreover, there are signs of economic weakness spreading to Asia, which accounts for up to one-third of global oil demand and more than 80 percent of its recent growth."
The ensuing ticking time bomb in the world energy market has also has resulted in a flight to safety like the American dollar. The dollar climbed by four percent on a trade-weighted basis in May, and by seven percent against the Euro, according to Kaye. "This has pressured the prices of dollar-denominated commodities, including gold and base metals. Nevertheless, exchange rate movements by themselves seem to explain no more than one-quarter of the recent decline in oil prices," 
he says.
True, the world remains a worried and unsettled place. Will oil prices rise or fall and how will the actions of rogue 
governments and their sworn Western enemies affect energy options for the average worker? With all of this uncertainty, there could be some factors which can weigh on the side of those hoping for a more stable future.
Says NBK's Kaye: "One reason is that temporary factors – including unseasonably warm weather in the OECD – may 
have exacerbated recent weakness in demand. Another is the potential for a meaningful cutback in OPEC production. Indeed, one interpretation of recent OPEC production strengths is that the organization is looking to build stock levels to guard against the possible loss of Iranian crude once sanctions begin to bite in July."
The world's energy and financial markets will be watching.
– By Jay Akasie, New York