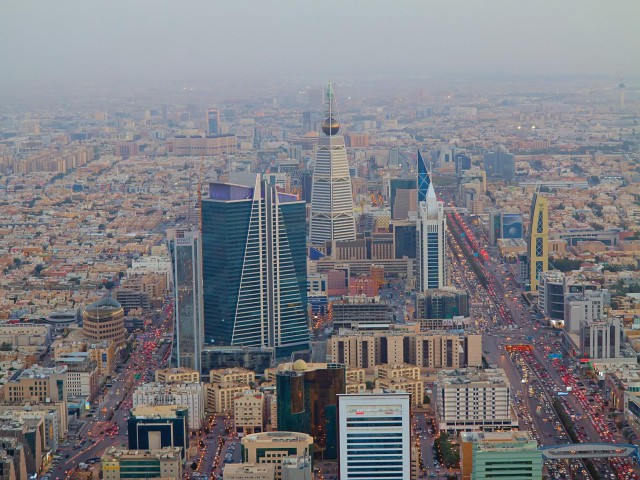 Geopolitical tumult can be confusing, but the Middle East is no more a single homogeneous region than the entire continent of Europe. However, recent geopolitical upheavals have led to a perception that the entire Middle East is going up in flames. Events in Syria, Iraq, Yemen and Libya have only contributed to this perception – or more accurately, misperception.
The launch by coalition forces of the battle for Mosul in Iraq, the anticipated battle for Raqqa in Syria and continuing hostilities in Yemen have also heightened the misunderstanding. Despite this, in the Middle East, the members of the Gulf Cooperation Council, largely – though not entirely – free from turmoil, enjoy a reputation as a regional safe haven, a status formerly enjoyed by Lebanon.
"In many ways, the GCC states are still very much a safe haven and a bastion of stability in what is otherwise a very tumultuous region," says Allison Wood, Middle East and North Africa Analyst at the Dubai office of Control Risks Group.
With some fault lines, the GCC broadly has the four conditions necessary for safety in any regime, explains Lebanon-born Atif Kubursi, economics professor emeritus, president of Econometric Research and a former Undersecretary of the United Nations.
The conditions include external and internal political stability and, without that, a safe haven is impossible, he says: "Then, you need economic stability, which includes three or four important factors: a strong stable currency and economic equilibrium without budget deficits and trade deficits." On that last point, Gulf countries are uncomfortably confronting budget deficits. Kubursi continues: "The third one is to have a genuine government regime able to do business and to attract foreign investment, and the fourth one is to have a huge amount of foreign reserves and they've got that, except for Oman, which has low reserves."
Strong security strategies top the list of the reputation's underpinnings. The deployment of strong security forces with robust American support goes a long way to guarantee the safe haven, according
to Wood.
Moreover, she explains: "It is widely known that they very closely monitor communication in the country. They put a lot of effort into maintaining security and the safe haven status."
In an updated turn on the classic phrase "Si vispacem, para bellum" – "If you want peace, prepare for war" – the network of American, British and North Atlantic Treaty Organization (NATO) bases provides a reassuring influence.
Winning streak
Economic wellbeing and peace go hand in hand in any country. The upcoming Dubai Expo 2020 represents a source of financial rewards to come and, therefore, stability, as it is creating jobs in several sectors including hotels and transportation. The connection works both ways, as the safe-haven reputation contributed to Dubai successfully winning the Expo bid. The same equation applies to Qatar's successful bid for the 2022 World Cup, which has accelerated infrastructure projects including subway and light rail systems, a new port, roads, stadiums and other sports facilities. In GCC governments' thinking, the connection between this status and incoming foreign direct investment is crystal clear.
"These states are very much aware of the fact that their ability to attract foreign investment is very much dependent on their ability to maintain their reputation as stable places without security issues and they are going to do everything that they can to maintain that reputation," Wood says.
Indeed, foreign direct investment (FDI) by foreign investors and multinationals has continued and shown annual increases throughout the GCC. While the UAE has not matched its pre-financial crisis level inflow of $14,108,521,443, it has steadily increased from the post-crisis plunge by $1,134,128 and totaled $10,975,829,700 last year.
Oman, Saudi Arabia, Bahrain and Qatar have also not matched pre-crisis inflows, while Kuwait has had an up-and-down inflow since the crisis. Still, these inflows come from multinational investors who have a high degree of confidence in the GCC economies and make important contributions to each country's gross domestic product.
While the GCC continues to attract increasing FDI inflows, its reputation has less of an impact at the retail investment level, because it is impossible to get good sector diversification in GCC stock markets. This is due to the smaller size of these markets, according to data provided to TRENDS by Bruce Powers, chief technical analyst at Dubai-based MarketsToday.net, a financial information portal focusing on GCC stock markets.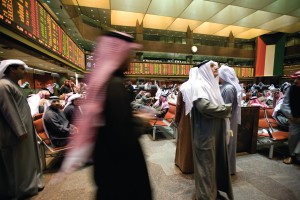 On the Dubai Financial Market, the leading sectors year-to-date are Consumer Staples and Discretionary, and Services, up by more than 41.0 percent and 25.0 percent, respectively. At the time of writing, performance primarily comes from just one stock in each sector.
For Consumer Staples, it is DXB Entertainments, up 34.5 percent, and in Services, National Central Cooling Company provides most of the performance, having advanced by 67.5 percent. In the telecommunications sector, growth is provided by only two stocks – Emirates Integrated Telecommunications Company and HITS Telecom; the situation is similar on the Abu Dhabi Securities Exchange.
Still, GCC exchanges are safe, well- regulated and their long-range outlook hinges on the same economic factors discussed here, along with the high volume of local savings and a demand for new equity issues.
Risk factors
Several possible developments could jeopardize this status, starting with a currency devaluation, reportedly under consideration by the Saudi Arabia government. A devaluation of the riyal, worth $0.2666 at the time of writing, would help in reducing deficits, explains Kubursi. "There is now a realization that the currency being at such a high level is not sustainable," he says.
Devaluation would also boost exports, including oil, by making them effectively cheaper and therefore more attractive. However, it would simultaneously boost the cost of imports since the GCC imports much of its needs priced in American dollars. The same would apply to the Kuwaiti dinar and the United Arab Emirates dirham, since other GCC governments usually follow Saudi Arabia's lead.
Devaluation would also discourage foreign direct investors such as multinational corporations to the extent that they use the local currency. "If you are holding local currency in any shape or form, you are going to take a beating in moving into US dollars. This is going to affect investment in the area," Kubursi says.
The effect of falling oil prices will actually worsen given Iran's economic ambitions. The republic is adamant about reclaiming its original market share – roughly five million barrels per day – and the market cannot take it, Kubursi says. That, combined with the reluctance of GCC states to cut oil production, can mean a downward push on oil prices and therefore lower revenues.
A rise in militancy in the region would take a toll on this status, predicts the MENA analyst Wood. "A lot of companies
would have second thoughts about business [and] would start to question it," she says. With the exception of several rebel attacks in Saudi Arabia, the GCC has had no serious incidents since the Arab Spring. However, a complete unknown is the possibility that some individuals who were recruited by the Islamic State and other militant groups may return and carry out attacks.
"So far, you have seen the security forces manage that threat pretty well," Wood says. If coalition forces retake the portions of Iraq and Syria that ISIS controls, escaping ISIS fighters would revert to operating as insurgents. If that scenario crystallizes, it would go part-way to eroding the safe-haven status.
Challenges remain
The skill of regional governments in re-structuring the authoritarian bargain by cutting costs, reducing or eliminating subsidies and implementing and raising taxes, while persuading their citizens of the necessity of restructuring, will be tested soon. Many things are developing in this direction and the results will be public in the coming days. If they are successful, they will avoid protests and prevent distortions in the economy – this remains to be seen, Kubursi says. Several country-specific issues with unknown outcomes could affect the situation: for example, in Oman, the health problems of ruler Sultan Qaboos call into question the length of his continued reign; he has not publicly named his successor.
"It could create some sort of political uncertainty and that, combined with low oil prices and stresses on the Omani economy, could lead to regulatory and political uncertainty that discourages FDI," Wood says.
A robust employment environment goes a long way to improve a country's stability at any given time. In Saudi Arabia, roughly 90 percent of all employees work for the government, a figure that is likely to decline with cuts triggered by lower oil prices.
Meanwhile, a World Economic Forum study, titled –Rethinking Arab Employment: a Systemic Approach for Resource-Endowed Economies, sounds a clear warning bell when it says: "Despite the widely acknowledged importance of the challenge and many efforts underway, little progress has been made…"
The study goes on to add: "Persisting high youth unemployment rates in the GCC countries – Bahrain, Kuwait, Oman, Qatar, Saudi Arabia and the UAE – clearly demonstrate that effectively addressing youth employment requires more than the budgetary capacity and economic growth."
These factors, combined with the addition of approximately 100,000 specialized graduates looking for employment each year in Saudi Arabia on top of its current unemployed cohort of roughly 700,000, in addition to reduced government hiring and pressure to increase productivity, could produce unrest.
In light of all of these factors, maintaining their status as a safe haven in the Middle East means GCC countries have their work cut out in terms of making themselves more attractive as investment destinations, while at the same time working to solve the unemployment problem and working toward economic diversification away from oil revenues.