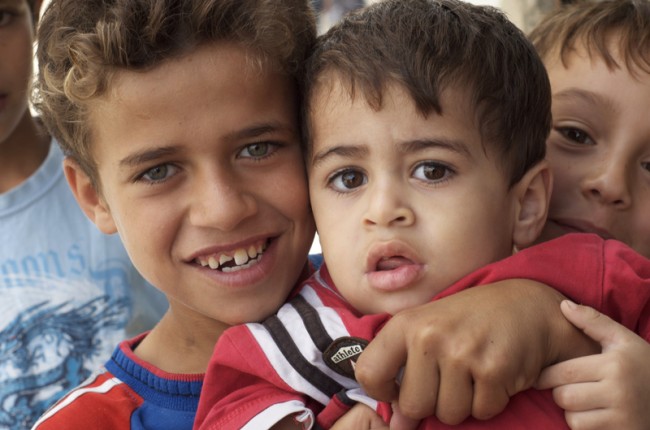 The UN refugee agency has said it is increasingly concerned about the situation in Iraq, where recent waves of sectarian violence threaten to spark new internal displacement of Iraqis fleeing bombings and other attacks.
UNHCR spokesperson Melissa Fleming told journalists in Geneva that since the beginning of the year, "bombings and rising sectarian tensions have displaced some 5,000 Iraqis, with people mostly fleeing from Baghdad into Anbar and Salah Al Din governorates, as well as causing displacement within Diyala and Ninewa governorates."
Reports received by UNHCR from the last two weeks suggest that up to 160 families from Basra and Thi Qar were displaced into Salah al Din and Anbar and 57 families from Baghdad arrived in Babylon. A smaller number of families have also fled from various governorates into Kerbala, Najaf and Wassit. Those displaced so far include Sunni Arabs, Kurds, Shia Shabak, Turkmen as well as Shia Arabs.
UNHCR and its partners have been assessing the needs of the newly displaced people and are advocating with the government of Iraq for their registration. "In coordination with the government, UNHCR and our partners ensure that food, core relief items, education and adequate accommodation are provided and that relevant identity and residency cards are also supplied," Fleming said.
This recent displacement adds to the more than 1.13 million internally displaced people (IDP) inside Iraq who fled their homes to escape intense sectarian violence from 2006-2008. Most reside in Baghdad, Diyala and Ninewa governorates.
Some 467,000 internally displaced people, returnees and squatters remain in more than 382 settlements on public land or in public buildings, enduring harsh living conditions and with limited access to electricity, sanitation, schooling or sufficient job opportunities, despite efforts from the governorates and others. Many may be at risk of eviction.
UNHCR and its partners have been working with the government on a comprehensive plan to end displacement. This incorporates the development of policies on integration as well as livelihood, employment opportunities and shelter programmes.
Fleming also said UNHCR was "gravely concerned" about the safety of seven former residents of the Camp New Iraq (formerly Camp Ashraf), who remain unaccounted for since it was attacked on September 1. More than 50 residents died in the attack in central-eastern Iraq.
"According to reports reaching UNHCR, the missing persons are reportedly being held somewhere in Iraq and may be at risk of being returned involuntarily to Iran, which would be a serious breach of international law," Fleming said. "These seven are all known by UNHCR to be asylum-seekers, and UNHCR wants to have the opportunity to interview them," she added.
In light of the numerous and persistent reports over the past week that these individuals may be at risk of forced return to Iran, she said that UNHCR was calling on the Iraqi government to locate them, to ensure their physical security and to safeguard them against return to Iran against their will.
"UNHCR furthermore urges the government to ensure the protection of the residents of Hurriya temporary transit location and calls on the international community to find solutions outside Iraq as a matter of urgency," Fleming stated.
With special permission from United Nations High Commissioner for Refugees.