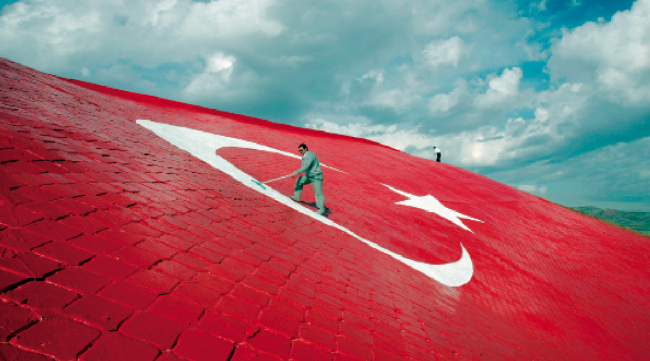 The rise of the Islamic State of Iraq and Levant is increasingly putting Turkey in the firing line of a war most of its people do not want, and that its politicians are seeking to avoid, though the conflicts in Syria and Iraq are already taking a toll on the Turkish economy.
With ISIL forces taking control of growing swathes of Syrian territory and closing up to the Turkish border along much of its length, the threat of more heated clashes has intensified. Though some villages in the region near the border have been evacuated, stray shells from the fighting in Syria have landed on Turkish soil, with a number of civilians being wounded.
At the end of September, Turkey's parliament approved a motion authorizing the country's military to operate in both Syria and Iraq and allowing for the deployment of foreign troops on Turkish soil. The vote puts the parliament somewhat out of step with public opinion, with polls showing a strong majority of Turks opposed to military intervention.
However, Prime Minister Ahmet Davutoglu made it clear in early October Turkish troops will not cross the border unless any operation is supported by coalition partners and includes a mandate to overthrow the Assad regime, as well as targeting ISIL.
Lira lower, agencies cautious
The ongoing unrest has been one of the factors driving down the Turkish lira, which slumped 6% against the dollar in September, taking losses since May last year to more than 25%. While some of the weakening of the currency stems from the belief the US Federal Reserve will further scale back its bond buying program and push up interest rates, a move that would precipitate funds flowing out of emerging markets and back to the US, regional unrest and fears over its impact on the Turkish economy have also played their part in devaluing the lira.
International ratings agencies have also cited concerns over instability in their assessments of the local economy. On October 3, ratings agency Fitch surprised many analysts by not downgrading its outlook for the Turkish economy. Though it reaffirming Ankara's BBB- credit rating with a stable outlook, Fitch warned that rising geopolitical risks remained.
Rival agency Moody's has already lowered Turkey's outlook, revising its position to negative from stable back in April, while in August, as ISIL began its push towards the Turkish border in Syria, it said the economy faced a series of challenges, including high inflation, slower growth and external vulnerability.
In early October, the International Monetary Fund issued its own assessment of the Turkish economy, predicting GDP would expand by 3% this year, a solid result when compared to the rest of Europe but only half the average 6% annual growth posted since 2010. Even this might be hard to achieve if Turkey becomes embroiled in a conflict on its southern border, a fight that could prompt an exiting of capital from the market, a threat the IMF identified in its report.
"The main risk to the outlook is a sharp decrease in capital inflows to emerging markets," it said. "Turkey's external gross financing needs of more than 25% of GDP leave the country exposed to sudden shifts in capital flows."
Turkey needed to address its low levels of savings, a rates policy that was not compatible with reducing inflation to the targeted 5%, with consumer prices rising at almost double that rate as of September, and a thin budgetary surplus, leaving it prone to external shocks, the fund said.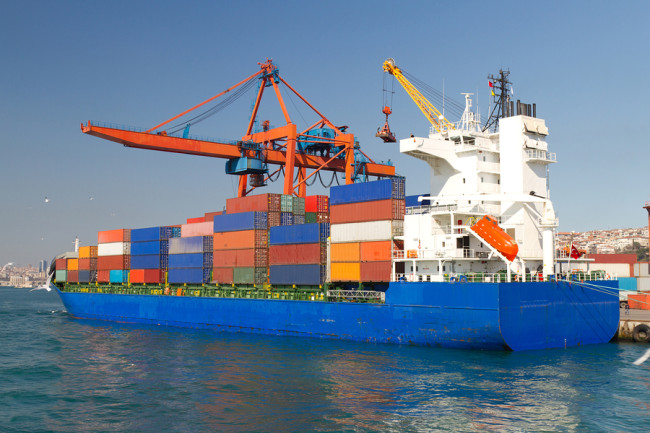 Trade and tourism face headwinds
The conflict has hit some of Turkey's export markets, with trade to Iraq being impacted in particular, with sales down 14% in September, pushing Baghdad from Ankara's number two trading partner to fifth. However, this plunge has been offset to a degree by higher sales to Russia, which is buying Turkish produce to fill the gap caused by EU bans in response to Moscow's involvement in unrest in the Ukraine.
Turkey's export trade has also been impacted by the severing of land routes linking it with markets in the Middle East. With Syria's highways long closed to Turkish trucks, logistics firms had bypassed that conflict by sending vehicles either through Iraq or – as a more expensive slower option – by ship to Egypt and then onwards to the Gulf and elsewhere. ISIL's rapid advance in Iraq has shut another door to Turkey's export trade, restricting its direct access to the Iraqi market while also adding to shipping costs for freight destined for elsewhere in the region.
Another potential victim of any conflict would be Turkey's tourism industry, the country's second largest earner of foreign currency and one of the leading sources of employment. Turkish officials have forecast arrivals to top 42 million this year, bringing in earnings of $35 billion for the industry, though this could be put at risk if Turkey moves from being an active observer of the conflict to being actively engaged in it.
However, a war on Turkey's doorstep that threatens to cross the hearth, could compound all these issues, weaken both investor and consumer confidence and put hot money to flight, putting at risk at least some of the progress made over the past decade.