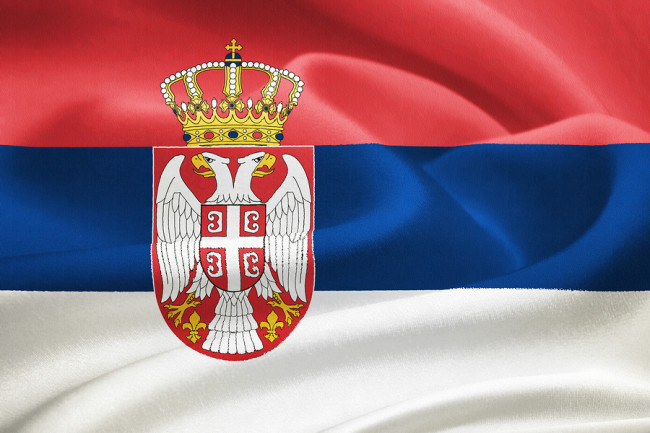 Mutual economic interests and a true friendship are driving the UAE's flourishing relationship with Serbia, explains Prime Minister Aleksandar Vucic in an exclusive interview with TRENDS.
Mr Prime Minister, you have a close relationship with Abu Dhabi Crown Prince Sheikh Mohammed bin Zayed. How and when did this friendship begin?
I met His Highness Sheikh Mohammed Bin Zayed accidently, actually. We had lunch in the Emirates Palace in Abu Dhabi. We had a long discussion. We were speaking more about history, culture, geography, then about economic and business issues. Sheikh Mohammed liked that. He was so different to other leaders you meet. He looked like a man I could trust, and I do not say that about many people. 
Looking back, I'm not too sure what he saw in me and in Serbia, as I wasn't asking for anything. Everything that came later was, of course, mutual interest, but I think he just wanted to help Serbia. You know we had these terrible floods (summer 2014), and the Serbian people will never forget the UAE's support and I insist on that.
I was just telling the Austrian Minister of Foreign Affairs (Sebastian Kurz) and other leaders of the EU that we got the biggest bilateral support from the UAE. Can you imagine that? Not from Austria, Norway, France or Russia, our historic partners, but from the UAE.
How much, specifically?
 We got 10 million Euros at first. Then they (UAE) committed to building us 40 houses, plus another 40 houses. Recently we got another two million Euros at a donor's conference. And you know, the remarkable thing is that they always insisted on hiding this fact. They didn't want us to  reveal how much they helped and that is the reason why I consider HH a friend of Serbia and a true personal friend, who has taught me a lot.
We've seen UAE investment in aviation, agriculture, real estate, arms and even banking. What else can Serbia offer?
You've missed one important detail. Earlier this year the UAE provided us with a $1 billion budgetary loan without which our economy couldn't survive. What's more, it came with a two per cent interest rate over 10 years.
Moving on, we are currently implementing some tough reforms in Serbia and we are hoping to reach an agreement with the IMF, which will leave us with a strong, sustainable economy. Of course, would like to see more of a presence of Mubadala and others. But we also don't want to pressure our friends in the UAE to do something, for the sake of it.
But as Prime Minister, is there any specific sector you would like to encourage? For example you've talked about privatizing Serbia Telecom for some time. At the same time, we have seen Etisalat which has aggressively been expanding beyond UAE borders. Has this ever been discussed?
We will have an open and very transparent procedure with the privatization of Telecom (Serbia). I have nothing at all against possible investment from the UAE. Nothing at all! I hope our partners from the UAE will participate in this process. I think we will initiate the privatisation process within a month and I hope we will complete the whole process by May/June of next year.
Until now we have seen strong, public investment in Serbia, mainly from Abu Dhabi. What opportunity does Serbia offer to the private investor, particularly in Dubai which is driven by its private sector?
We are waiting for private sector investments from the UAE. You are absolutely right. We will offer them the best possible conditions in this region.
They will find a good business environment in this country, a friendly environment towards UAE investment. Every single private investor that comes from the UAE will have full support. We will always assist them and ensure they have a safe, secure business environment. And don't forget that we have free trade ties with the EU, Turkey, Russia, Kazakhstan and Belarus. That's a unique position in Europe.
To what extent does the UAE provide Serbia with an alternative to its classic West–Russian dilemma? Does Serbia now have an economic partner with less political strings attached and, essentially, stronger investment capabilities?
I'll tell you something.  I really don't care about historical divisions. If this was the case, who would speak to the Germans today? If you would analyse (Serbia's demise) in the first and second world wars, you would come to the wrong conclusion. But I don't care about this. I care about the future. And for the future of Serbia, it is very important to have strong relations with the UAE. Yes, we are on our EU path, but bilaterally speaking I cannot see many better friends and countries that we have more in common with than the UAE. I am very honest. I say this in Washington, Brussels and Moscow. As you heard yesterday in front of President Putin I talked about our relations with the UAE. In front of EU officials I say that that the UAE is our biggest supporter and has done a lot for our country.
How secure is Serbia given geopolitical divisions around it? 
Serbia is a stable country. Of course there have been many attempts to cause political instability but I can assure you that we are stable.