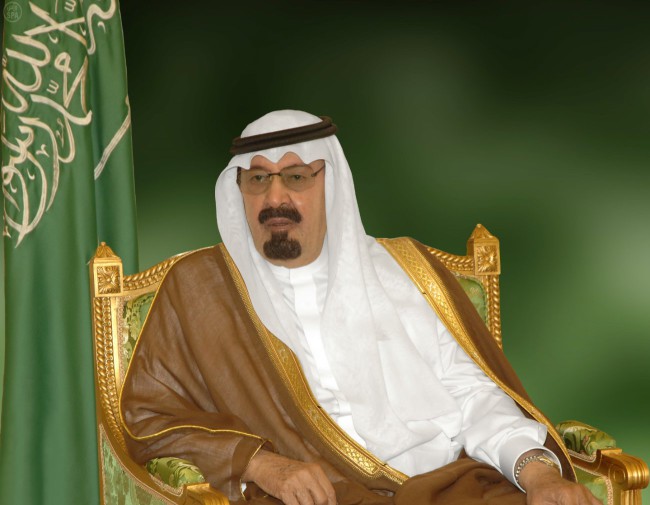 Saudi Arabia is mourning the death of King Abdullah Bin Abdulaziz, the ruler of the country and the Custodian of the Two Holy Mosques, who died Friday morning, after ruling the kingdom since 2005, the royal court said in a statement.
King Abdullah is believed to have died at the age of 90, after he had been suffering from a lung infection that admitted him to the hospital several times recently, along with other health hurdles.
He has now passed away, but during his life, he carried out key reforms which were internationally recognized as impressive achievements.
Born in 1942, King Abdullah was the tenth son of the late King Abdulaziz. In 1963 he was made commander of the Saudi National Guard, which he turned into a modern army force under his command.
In March 1975, the late Abdullah was appointed as second deputy prime minister, under the reign of King Khaled Bin Abdulaziz, who served as the king of Saudi Arabia from 1975 till 1982, which gave him more power in the country.
Following the death of the late king Khaled, Fahad Bin Abdulaziz became king, and named Abdullah Bin Abdulaziz as his crown prince. When King Fahad suffered from a major stroke in 1995, Crown Prince Abdullah acted was effectively in charge of Saudi Arabia.
Before taking on the reign, Abdullah had a number of national and Arab-solidarity stances. In May 2011, Abdullah appeared more eager to curb government spending and open Saudi Arabia economically.
In 2002, Abdullah developed an Arab Peace Initiative, commonly known as the "Abdullah Plan", at an Arab League summit in Beirut, attempting to end the Arab-Israeli conflict.
In 2003, following a series of bombings in Saudi Arabia, performed by the Al-Qaeda branch in the kingdom, King Abdullah began a national dialogue promoting more religious diversity tolerance, against extremism.
After becoming King in 2005, one of the first implementations of Abdulla Bin Abdul Aziz was the scholarship program which saw thousands of young Saudi men and women live and study abroad, the program includes tuition fees and living expenses for up to four year.
Concentrating on education, the late King Abdullah revamped and heavily invested in the educational system in the country. Among internationally praised moves was the appointment of Nourah Al-Fayez as deputy education minister under his reign in 2009, she was the first woman in the kingdom to hold a cabinet-level office in the kingdom. Another praised project was the construction of King Abdullah University of Science and Technology.
Other reforms included a review of the judicial system, offering better training for Sharia judges, creating a regulatory body for capital markets, investing in solar energy projects, and opening up the conservative country to cultural reforms and religious tourism, among other projects that would continue to prosper after his death.
Salman Bin Abdulaziz, 79, the late king's half brother, has now been named the new king of Saudi Arabia. King Salman had previously named his half-brother, Muqrin Bin Abdulaziz, as his crown prince and heir.
The late King Abdullah Bin Abdulaziz will be buried on Friday, and both king Salman and Prince Muqrin are set to receive pledges of allegiance later in the evening.