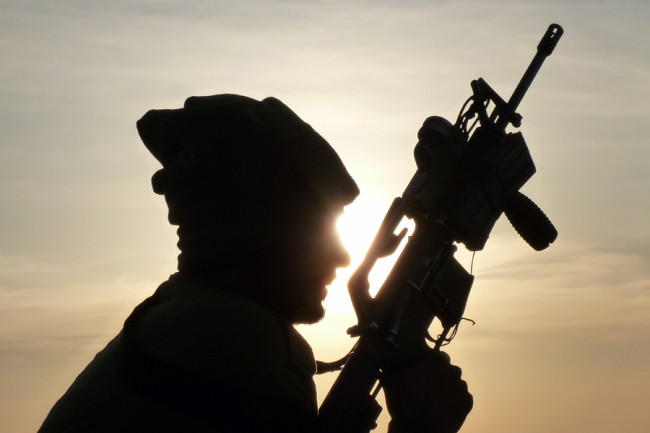 Desperate times call for desperate measures. And the fall in oil prices seems to be pushing the Islamic State of Iraq and Syria (ISIS) to resort to desperate means to deal with a cash crunch.
Hit by the decline in oil prices and the airstrikes launched by an international alliance of countries, the organization is reported to be selling the bodies of Kurdish fighters back to their own families to raise money. According to Frankfurter Allgemeine, a German newspaper, quoting "security sources", the organization is seeking to exchange bodies of fighters killed during battles for sums that amount to between $10,000 to $20,000.
The Regional Center for Strategic Studies – Cairo (RCSS-C) indicates in a report that the decline in oil prices will pose a challenge to ISIS' financial position, predicting that the organization will be looking for new resources to fund their activities.
RCSS-C reckons oil is the main source of cash for ISIS, and provided it with daily revenue that ranged from $1 to $3 million dollars at a time when prices had peaked in 2014. The report added that ISIS controlled around 60% of oil fields in Syria, and around 350 oil wells in Iraq, with total production ranging at 70 to 80 thousand barrels per day, before the air strikes.
At the time, ISIS used to sell oil in the black market for 20 to 40 dollars per barrel, while the global oil price averaged at 85 dollar per barrel. With the decline in oil prices their sale price will have to become even cheaper than before.
This has also prompted ISIS to reduce recruit salaries according to the German Newspaper. The Islamic terrorist group reduced its fighters' salaries by two-thirds since it is no longer capable of selling oil for more than $10 to $20 per barrel. While ISIS still holds control of a number of oil fields in Iraq and Syria, its revenue could have declined to 20% since the start of the airstrikes, the RCSS-C report stated.