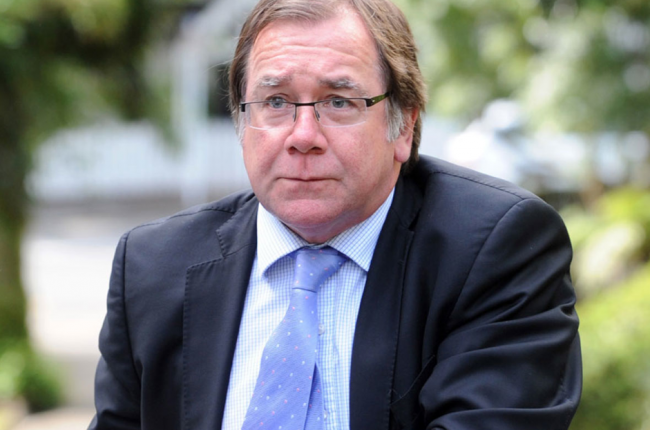 Murray McCully, New Zealand's Minister of Foreign Affairs, believes that the GCC offers powerful opportunities for commercial and intellectual exchange and the benefits are creating an alliance spanning half the globe.
To start on a personal note, as an LLB and qualified Barrister, are you particularly interested in the way that the UAE is rapidly building its infrastructure? We are just seeing the launch of a sweeping new Companies Law, for example: do you wish that New Zealand could be in a position to make such dramatic, 'broad brush' legislation?
To be honest, it's more than a wish; we have a highly developed infrastructure but what we're seeing here in the UAE is a very exciting and serious commitment to making dramatic, critical changes. The infrastructure, which is being created, draws on many models and we're delighted to be a key partner in much of that development. I won't say I'm envious of the opportunity that the UAE has but I'm full of enthusiasm for watching the progress being made and very keen for us to share our knowledge and experience wherever we can. Also, I still hold a license as a practicing solicitor, so I take more than a purely academic interest in the changes I see!
How would you define the current trading relationship between New Zealand and the UAE, given that in many ways you are highly complementary, symbiotic economies? Is this a growing relationship?
I certainly hope so. I believe we have many mutual interests and indeed, this is a symbiotic relationship. Let's take the case of renewable energy, for example. In the last five years, the UAE has expressed increasing commitment to this technology and that's a very major step considering the availability of fossil fuels. There is still a long way to go, but we're committed to helping this initiative and sharing our experience wherever possible. Remember, in New Zealand, 77 per cent of power comes from renewable energy sources and I hope I'm not exaggerating when I say that we are a world-class source of expertise on how best to evolve and apply this technology.
Also, I see our trading relationship as being underwritten by extremely strong educational links. There are currently 8,000 students from the Gulf in New Zealand: we actually say that the colleges and universities of Auckland are the second UAE embassy! New Zealand is one of the 'natural' choices for students from the region and this intellectual exchange is a key platform for developing trading relationships in the decades to come.
Companies such as Fonterra are leading wholesale suppliers here in the UAE. Do you see many other New Zealand firms following suit?
Fonterra is the biggest player, reflecting our traditional strength in the dairy and agricultural sectors, but purely within the food and beverage sectors here in the Gulf we have many other very active businesses. It's encouraging that we now have a 'two tier' approach to export dealings in the region, capitalizing not only on our traditional industry strengths but focusing now on the high technology and energy sectors too.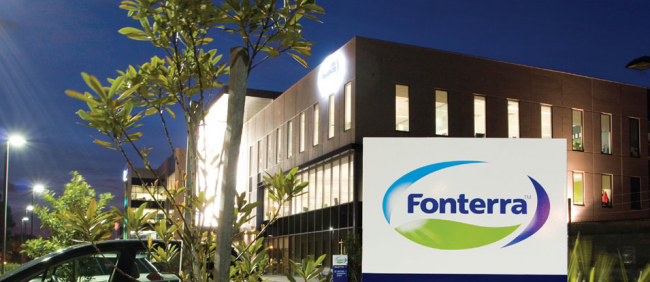 Is the UAE currently looking to acquire 'Greenfield' land sites in New Zealand, given that the high quality of agricultural climate is one of the factors absent locally?
Yes, we see increasing investment in land purchases in New Zealand. This is part of what we call the 'total package' of a thriving partnership. We welcome this investment; it's an excellent example of how complementary the two regions' resources and asset bases really are.
We hear talk of Christchurch's potential redevelopment as an 'enterprise zone'. Is this template influenced by the UAE's pioneering 'Free Zone' model? Perhaps not directly, but that's certainly an influential template whenever one looks at how to build an urban center of excellence. In the case of Christchurch, the redevelopment draws heavily on government backing, reflecting the sheer enormity of the reconstruction process. The total bill is in the region of US$30 billion a figure in the same ballpark as Hurricane Katrina and the Japanese tsunami, and an especially huge figure given the scale of our economy. In fact, it represents 30 per cent of our total GDP. The initiatives for implementing a coherent construction plan have also been handicapped by the fact that the region has seen more than 10,000 aftershocks.
Given that a key element of your visit has involved meeting the Emirates Airlines Board, will we be seeing more frequent flights between the UAE and New Zealand?
I would definitely like to see more flights and greater round-the-clock access to New Zealand. We have agreement on an 'open skies' approach and the next step is to put a strong emphasis on direct flights from the GCC. Not only have we had an extremely encouraging dialogue with Emirates, but remember as well that Etihad is a partner of Air New Zealand in the Star Alliance. These airlines are setting the pace in a sector where we have of course seen many changes; they can play a vital role in increasing New Zealand's connectivity, which can only be of strong mutual benefit.
With the UAE now the global hub for IRENA (and New Zealand asked to partner as a mentor nation) do you see the region becoming more committed to renewable energy – and will this result in solid operational agreements?
This change is already happening. The selection of the UAE as the chief hub for IRENA reflects the dramatic amount of work that it is already being done here. I can see that it's only a matter of time before the nation's growing commitment to world-class research spills across into large-scale implementation. Furthermore, both the UAE and IRENA are supporting the Pacific Energy Summit, which New Zealand is hosting; and our leadership in the relevant technologies has made us a natural investment partner.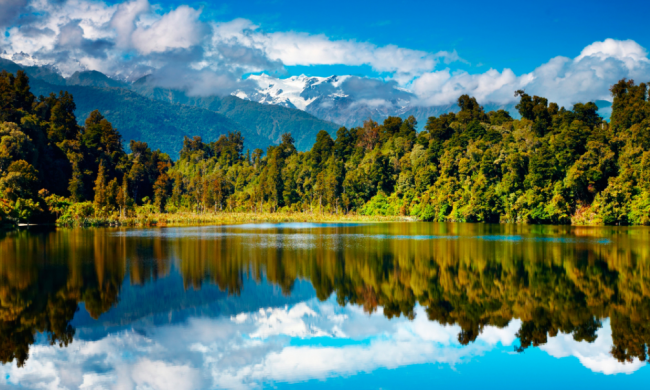 I hope that our record in the design and construction of renewable power facilities speaks for itself. We have a long history of building major plants in Indonesia and the Philippines, for example, as well as working closely with the 14 member states of the Pacific Island Forum. The members of that Forum have enormous problems affording electricity at the international market values, but renewable power plants built in New Zealand have given access to cheap power. Look especially at Tonga: it's now in a position to meet 50 per cent of its power needs with renewable energy by 2015.
On the political stage, we see growing tensions between China and Japan. With New Zealand a friend and trading partner to both, how will the nation position itself if the difficulties escalate?
We've seen this debate involving China, Japan and the Philippines touch some raw nerves and elicit a number of heartfelt, emotional reactions. New Zealand believes that the forum for resolving this issue is the Association of South East Asian Nations (ASEAN). We have promoted this as the proper and correct policy vehicle, drawing as it does on the broader opinions of the regional community. There is no doubt, though, that these issues can only be resolved through international law.
How has the Arab Spring – and currently the Syrian civil war – influenced New Zealand's investment strategies in the MENA region?
We believe that the nations of the Arab Spring should be able to work at finding their own solutions with as little external pressure as possible. The fact, however, that both the GCC and the Arab League have been willing to show leadership in these difficult times underlines our view that this region presents interests and opportunities that are extremely complementary with our own economic profile and ambitions.