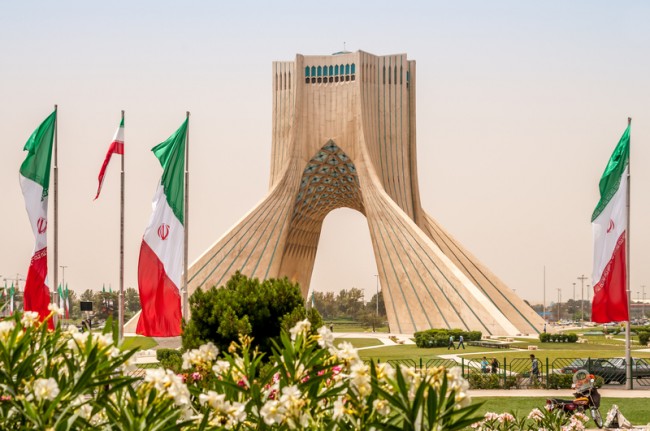 The talks between EU + 3 and Iran have been extended not for another six months but surprisingly just four. This is a clear indication that, against all odds, the negotiations have progressed and brought with them a real sense of optimism. While the details are being ironed out, there may be a good chance for a potential resolution and announcement somewhere in September or October of this year. As an exciting new market with significant potential for growth, Iran now tops the agenda for many boards. The question for many businesses isn't necessary whether but how to enter this huge yet challenging market.
Once sanctions are lifted, Multi-National Corporations (MNCs) will fall into two broad categories: the 'Comeback Kids', like P&G, Shell and Renault, and the 'New Kids On the Block', the ones who would benefit from capitalizing on Iran's undeniable opportunities, like Estée Lauder, Jumeirah Group or Cisco for example.
The Comeback Kids will be grappling with questions such as who the current key economic players and game changers are; whether mothballed relationships and distributors are still relevant; the relevance of their business model, be it direct to market, joint-venture, etc; or how to rebuild confidence and trust following a prolonged absence.
On the other hand, the New Kids on The Block will wonder about the best routes to market and entry models; how to identify the best partners or the ideal timeline to enter the market; or the short‐mid and long‐term opportunities and the challenges?
Both will struggle to get the necessary insight and facts. There are no international rating agencies like Dun & Bradstreet in Iran and almost none of the international consulting firms are currently present on the ground. Nevertheless, information does exist, as do reasons to pursue the opportunity despite the challenges.
Now for some good news
Despite 37 years of sanctions, starting in 1979 with President Carter's administration, Iran does not face the infrastructure challenges that companies have to deal with in other territories. The countrywide network of motorways and highways afford Iran the luxury of an integrated supply and distribution platform.
Furthermore, the economic and commercial capitals are one. Tehran, the country's center of gravity, is a bustling city of 15 million. Many MNCs, like Nivea, Nestle and Unilever, operate out of centralized warehouses in Tehran and have the capacity to cover every corner of this wide geography within 24‐36 hours.
Best of all, perhaps, Iran today has the same GDP as Nigeria, with oil and gas, and energy only accounting for 37 per cent of Iran's balance sheet, in spite of tough sanctions. Other sectors, such as manufacturing, trade and hospitality, transport storage and communication, make a strong contribution, each accounting for 10 per cent of GDP.
Iran is therefore far from reliant on oil and gas to rebuild its future. Yet, having US$ 100 billion of oil revenues flowing back through its accounts and the ability to attract foreign direct investment back into the country will have a rapid and huge impact. The only way is up for Iran once sanctions are finally lifted. It is hard to imagine how another developed or developing economy could have managed as well under the same set of sanctions and economic isolation.
The upside for the UAE and the GCC
Historically, trade between the UAE and Iran has been highly significant, but today Dubai's bilateral trade with its neighbor stands at only US$3bn, a very small figure due to international trade barriers.
With its expertise in many sectors, from aviation, ports, logistics management to infrastructure development, and its significant wealth, the UAE will lead the race to the most attractive opportunities when Iran opens up again. Their shared history and culture will only help. The impact should be seismic, not least for regional job creation. The trade between the two countries could easily quadruple in four to five years after current restrictions and impediments are removed.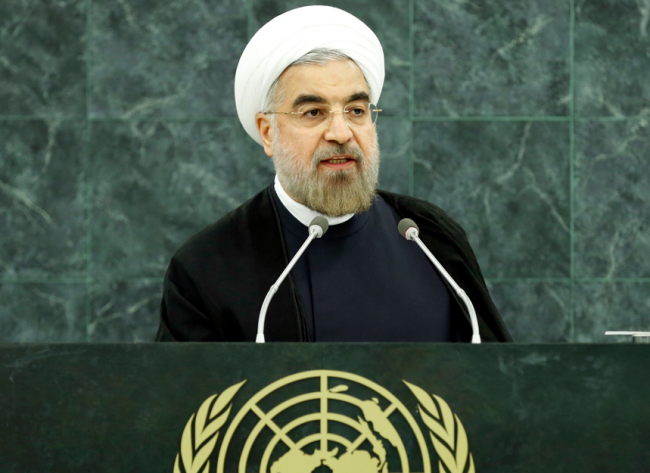 Iran's economic alignment and integration with the GCC will be based on agriculture and food security, as well as energy. As a major issue across the region, food security alone can be a game changer with Iran's agri-food sector so close geographically to most GCC states. Yet these opportunities form only the tip of the iceberg.
GCC funds and family businesses will undoubtedly look at the acquisition of industrial assets as well as the considerable investment and JV opportunities in other sectors.
The right mindset
Many MNCs might assume that their biggest challenges to doing business in Iran are the ones defined by international pressures, such as sanctions that have led into inflation, corruption, and unfair access to domestic financing, as well as bureaucracy. However, that's probably not the case.
As with any new territory, the biggest challenge for MNCs is to understand the Iranian business mindset and its operating model. The industry landscape and business modus operandi across regions are completely different and so too are the nuances and approach towards business partnerships. How to posture in Tabriz needs to be different to your strategy for Shiraz or Yazd. Persian culture is very rich and sentimental, and is best understood through face-to-face interaction. Empathy from the international business community, for everything Iran, its people and businesses have endured, will also be important.
Opportunities abound as the reopening of Iran calls for major development. Take hospitality and tourism for instance. There are virtually no five-star hotels in Tehran.  Fast-forward a year or so from now. When Iran holds its first major international conference and invite 'The Business World' to see Tehran for itself, where will the globetrotting business executives stay? It's an amazing opportunity, as is the retail sector. Tehran alone should have at least five destination malls, which would easily create 100,000 jobs.
New capital and financial centers will also need to be developed. The country is certain to be a major hub for Islamic Finance as it already ranks as the third largest center for Islamic banking, remarkable bearing in mind that it is homegrown and based on little or no injection of foreign capital.
Once it does, Foreign Direct Investment (FDI) will be flowing back into Iran's energy, real estate (hospitality and tourism), real estate (commercial space and mixed use developments), communication, manufacturing, agriculture, IT and software sectors.
The new 'old' crossroads
Iran is not a 'one way' story and economic opportunity. There will be opportunities aplenty, for both Iran and its neighbors.
Let's start looking east. The eventual export of gas to Pakistan will provide electricity and stimulate productivity for the textile sector. It will also lift living standards, thus creating a massive consumer market of 182 million people on Iran's eastern border. In addition, the opportunity with Afghanistan cannot be overlooked.
To the north, as Iran shares historical, linguistic and cultural ties with CIS countries, it can leverage and shape new energy routes with its northern neighbors and, in so doing, explore and define innovative energy corridors to Europe. At the same time, MNCs will find in Iran an ideal launch pad to cover these markets with goods and services.
Westward, Iran has anchored itself in the economic structure of Iraq and is the largest exporter to many of its economic sectors. Iraq's reconstruction and development depends heavily on Iran and should be fast‐tracked by Tehran's reintegration into the world economy.
Looking south, the largest business opportunity of all rests in the re‐alignment of Iran's historic trading partners, the GCC economies.
Simple but progressive domestic policies, along with enhanced regulatory and investment protection, could quickly catapult Iran's FDI to rank alongside some of the leading emerging markets in the world. It would not be an exaggeration to say that if Iran's structural economic reforms are robust and the foreign companies are given the green light straight after any political deal is in place, FDI in Iran could easily surpass US$50-60 billion in 2017.
There is no better time than now for MNCs to prepare and identify the potential routes to the Iranian market. Otherwise they could be left behind when the market opens up, as it inevitably will be in the coming months.
Iran will certainly not be a market for faint hearted and remain full of uncertainties. Yet, it is a massive opportunity. It will have a role in shaping regional prosperity in the future and will even have a global impact on many sectors. Hence, it is impossible to ignore and actions will speak louder than words. As Benjamin Franklin once declared, "Well done is better than well said".
 Ali Borhani is the founder of Incubeemea (incubeemea.com) a boutique strategic advisory firm specializing on MENA markets, based in Dubai, UAE