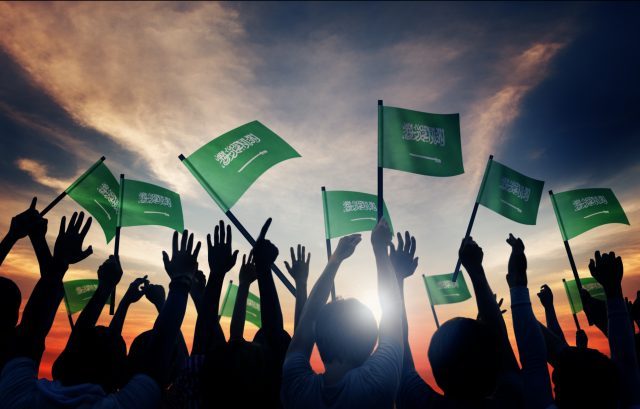 The Future Investment Initiative, dubbed Davos in the Desert, held in Riyadh on October 24 to 26 gave a chance for the Saudi government, and especially Crown Prince Mohammed bin Salman, to pitch a vision to approximately 2,500 participants from all around the globe. "There will be many opportunities, but we will work only with the dreamers, people who want to create something new in the world," the Crown Prince told those in attendance.
These were hardly the usual sentiments associated with Saudi Arabia, which despite a long-standing desire to diversify its economy away from oil, has exemplified social and economic conservatism. The conference was tied to "Vision 2030", a reform program outlining an economic direction and setting targets including generating six million jobs through investment of $3 trillion.
The futuristic tone of the conference was emphasized by the Public Investment Fund (PIF), Saudi Arabia's sovereign wealth fund, announcing it would invest £1 billion in Richard Branson's space tourism company Virgin Galactic, while Branson said a month earlier he wanted to participate in Saudi Arabia's Red Sea luxury tourism project. On more down-to-earth matters, Crown Prince Mohammed declared war on "extremist ideologies" and committed to a "more moderate Islam", where "our religion and our traditions translate into tolerance, so that we coexist with the world and become part of the development of the world".
Eyebrows were further raised on November 4 with the arrest of dozens of princes, businessmen and senior officials by a new anti-corruption commission. The decisive action exemplified the determination of Mohammed bin Salman, who became crown prince in June. Few doubt the potential dynamism of a country where two-thirds of the 31 million population are below the age of 30. Social media suggests the young prince is popular and that his liberalization measures including lifting the ban on women driving are broadly welcomed: like Mohammed bin Zayed, crown prince of Abu Dhabi, Mohammed bin Salman favors a dynamic, privatized economy mixed with greater social freedoms and a tight political order.
The Crown Prince has also set an assertive foreign policy, putting Iran on notice over its role in Yemen and keeping a tough line on Qatar since leading other Gulf and Arab nations to impose sanctions in June. David Ignatius of The Washington Post reported that when Jared Kushner, President Donald Trump's son-in-law and senior advisor, made an unannounced trip to Riyadh in October, he sat up with Crown Prince Mohammed "until nearly 4am several nights, swapping stories and planning strategy." But Saudi Arabia also has good relationships with Russia – where in October King Salman bin Abdulaziz Al Saud made the first visit by a Saudi monarch – and China, a major oil client.
With some speed, and the support of his father, Mohammed bin Salman has established himself at the center of political decision-making and being directing economic policy. As well as defense minister and deputy prime minister, he chairs both the PIF and the board of NEOM, the ambitious Red Sea development project.
"The Crown Prince not only controls the oil policy of the Kingdom, he is very much the face of Vision 2030, which is expected to pull the Saudi economy away from its dependence on oil," Mylene Tisserant, a business intelligence and political risk consultant based in the UAE and recently in Riyadh, tells TRENDS.
"Crown Prince Mohammed bin Salman has imposed a more centralized system of power, far from the traditional consensus model within the wide royal family. In this sense, the anti-corruption purge could be seen as the latest step of his ambitious project to cement his power over defense, political and economic spheres," Tisserant elaborates.
The investigations into corruption, according to Khalid al-Mehaisen, a member of the commission, had been going on for three years, while the commission has the power to "reveal the bank details of the accused, [and] freeze their assets and funds." Suggestions that up to $2 trillion might be involved have been denied by the Attorney General, who put the figure at $100 billion. However, those who argue the crackdown may yield significant assets may be missing its real economic benefit, said Tisserant: "The anti-corruption action is aimed at dismissing remaining concern among the international business community. It signals Riyadh is willing to increase transparency and accountability of the government to create a better environment for foreign investors to pour in the billions of dollars needed."
Moreover, any wider reduction in corruption prompted by the arrest could have fiscal benefits. Bernard Haykel, Director of Near Eastern Studies at Princeton University, told a November symposium of the Carnegie Center in Beirut that "the old practice of princes, in cahoots with bureaucrats and businessmen, of fleecing the government…was draining annually ten to 30 percent of the public treasury, a practice that could not be sustained if Vision 2030, the economic reform plan to diversify the economy away from its near exclusive dependence on oil revenues, is to succeed."
Critics allege that the Kingdom's finances are vulnerable and Saudi Arabia has faltered since oil prices collapsed from more than $100 a barrel in June 2014 and will struggle to cope with six percent unemployment and reduce dependence on oil. They suggest a scheduled 4.2 percent increase in public spending in 2018 is unwise given a deficit of more than nine percent of GDP and pressure on reserves.
"The drop in oil prices in 2014 caused Saudi Arabia's budget deficit to balloon to more than 17.2 percent of the GDP. Current account deficits and private capital outflows since 2014 have led to a plunge of Saudi foreign exchange reserves, which dropped below the $500 billion threshold for the first time since 2011 late May 2017," says Tisserant.
Eyeing growth
Inevitably, in such circumstances, growth has slowed. "Higher energy and water prices, new taxes, and other cuts in government spending have all hampered growth, which fell back from the dizzying heights of 10.3 percent in 2011 to 3.6 percent in 2014 and 3.5 percent in 2015," says Tisserant.
Growth is likely to fall further, with the World Bank expecting 0.6 percent in 2017. "Growth depends not just on oil prices, but on the pace of implementation of the austerity measures designed to offset the impact of lower oil output," explains Tisserant. "The latest IMF report suggests the pace of austerity should be slowed down to help growth, but expects growth to recover in the medium term as structural reforms are implemented."
Saudi Arabia has a coherent strategy for dealing with the fiscal challenge based on far more than utilizing reserves. "The Kingdom has borrowed more than $20 billion from international bond and sukuk sales and plans to sell stakes in state assets, including Saudi Aramco," says Tisserant. "The government is planning another round of subsidy cuts later in 2017, and further taxes and levies – including five percent VAT from January 1, 2018 – are expected."
Quarterly budget performance reports published by the Ministry of Finance since the beginning of 2017, reflecting government commitment to accountability and transparency, show the fiscal deficit has narrowed over the past two years.
"The latest IMF report is optimistic," notes Tisserant. "The Fund expects the deficit to drop from 17.2 percent of GDP in 2016 to 9.3 percent and to fall further to just under one percent by 2022."
These figures depend on certain assumptions, Tisserant adds. "These forecasts assume that major diversification reforms, including those in the private sector, and energy price increases are introduced on schedule and that expenditure savings identified by the [government's] Bureau of Spending Rationalizations are realized."
The plan to list Saudi Aramco reflects a desire to privatize, boost the economy and develop international links. Talk of floating abroad as well as on the Tadawul, the Saudi stock exchange, has led to interest in both London – where a spokesman for Prime Minister Theresa May spoke of the City's "very strong case" – and New York, with President Trump tweeting he would "very much appreciate" the Aramco listing in New York.
"There are many rumors flying around," says one Gulf-based analyst. "Some say Saudi Aramco might shelve plans for an international listing in favor of a private share sale, perhaps with Chinese investors. Some say the IPO might be delayed until 2019." But the most likely scenario remains a dual listing on Tadawul and abroad, while Crown Prince Mohammed and officials including Amin Nasser, the Saudi Aramco CEO, have insisted the flotation remains on track for 2018.
"The price will mostly depend on the price of oil, hence the importance for Saudi Arabia of extending OPEC production cuts," notes the analyst. "If the Aramco asking price is too high, it may not bring the anticipated success, especially among foreign investors. If the offer is too low, the government will be accused of selling the company for peanuts."
Since the oil price crash of 2014, Riyadh has pursued a mixed strategy, but since late 2016, has coordinated production cuts through OPEC and with Russia.
Price surge
The price per barrel spiked at $62 following the November arrests, up by 40 percent from a low of $45 in mid-June. Analysts expect it to plateau in 2018, with the London-based Economist Intelligence Unit forecasting an annual average of $55 in 2018. There is a balancing act not just for Saudi Arabia, which pumps around one of every nine barrels of crude globally, but for Russia and even Iran: if the price reaches $60, US shale producers would increase output, perhaps by as much as 50 percent, or one million barrels a day. In the medium- to long-term, the Saudi strategy requires reducing the role of oil in the economy.
Vision 2030 outlines an open, diverse and technologically advanced country. The mega-city planned for the Kingdom's Red Sea coast, spreading into Egypt and Jordan, is both a symbol and a substantial part of the program. NEOM – short for neo-Mustaqbal, a Latin-Arabic term meaning 'new future' – is scheduled to emerge in 2020, with the main city opening five years later.
Crown Prince Mohammed told Reuters in November that NEOM would be listed, probably after Aramco, while the PIF announced the appointment as NEOM chief executive officer of Klaus Kleinfeld, previously chairman and CEO of Alcoa and Arconic, leading aluminum company. "NEOM will be constructed from the ground up, on green-field sites," said Prince Mohammed. "Future technologies form the cornerstone of NEOM's development. All this will allow for a new way of life to emerge."