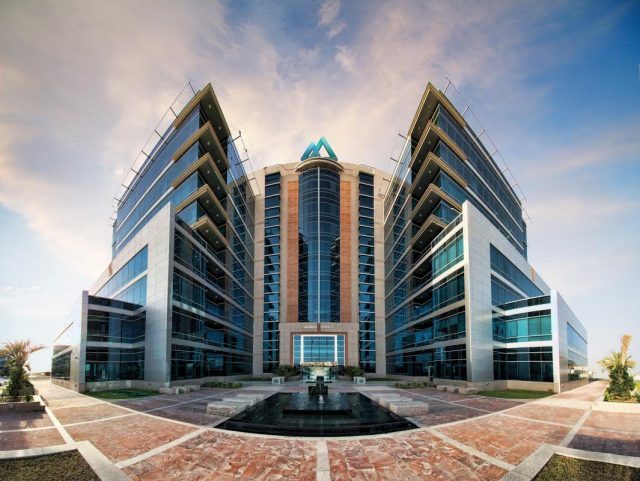 Move creates one of the largest economic zones in region
RAKEZ to be positioned as a world-class investment destination with a focus on the customer experience
The government of Ras Al Khaimah has announced the launch of Ras Al Khaimah Economic Zone (RAKEZ), a world-class authority established to oversee, regulate and consolidate the services, facilities and zones of Ras Al Khaimah Free Trade Zone (RAK FTZ) and RAK Investment Authority (RAKIA).
RAKEZ is now one of the largest economic zones in the region, covering about 33 million square metres of land and housing over 13,000 companies, currently served by RAK FTZ and RAKIA.
The launch took place during a gala-event in Ras Al Khaimah, and was attended by His Highness Sheikh Saud bin Saqr Al Qasimi, United Arab Emirates Supreme Council Member and Ruler of Ras Al Khaimah, in addition to many high profile dignitaries, policymakers, businessmen, media members, and clients of RAK FTZ and RAKIA.
Strengthening service delivery
The two leading free zones started their collaboration last year by combining their boards and management teams, led by His Highness Sheikh Ahmed bin Saqr Al Qasimi as Chairman and Ramy Jallad as Group CEO. This was followed by the unification of the back-office functions of both entities in order to streamline their activities and boost service delivery to clients.
RAKEZ combines the best of RAK FTZ and RAKIA. It offers both existing clients and prospective investors an exceptional platform in Ras Al Khaimah, from which they can access local, regional and global markets.
Offering world-class facilities
As a comprehensive investment destination, the new entity presents a wide range of premium customizable facilities, enhanced levels of service and five diversified and strategically located zones for all types of business setups, including startups, entrepreneurs, SMEs and manufacturers, all within the unique and cost-effective environment of Ras Al Khaimah.
Commenting on the announcement, His Highness Sheikh Ahmed bin Saqr Al Qasimi, Chairman of RAKEZ, RAK FTZ and RAKIA, said: "The formation of RAKEZ marks an important milestone for the free zone landscape in Ras Al Khaimah. We have worked very hard to establish a new Authority that will drive the emirate's development by diversifying its offerings to attract a broad client base and grow the number of investors."
"It is our firm belief that after nearly two decades of operating independently, the time is right to leverage the combined resources of RAK FTZ and RAKIA under one strong, unified brand. We are confident that with RAKEZ, we will start an exciting journey that will help achieve our vision for Ras Al Khaimah to become a leading global investment destination that is better able to serve our clients," added Al Qasimi.
Empowering growth
Ramy Jallad, Group CEO of RAKEZ, RAK FTZ and RAKIA, said: "Bringing together RAK FTZ and RAKIA under the umbrella of RAKEZ is the first step towards taking our customer experience to the next level. It underlines our commitment to provide exceptional service delivery, simplified processes and cost-effective solutions."
"Indeed, it is only natural for entities with the scale, scope and know-how of RAK FTZ and RAKIA to come together. We are very pleased that this collaboration has the full support of the RAK government and leadership. All government and private stakeholders are fully supportive of the launch of RAKEZ and have been cooperating with us in an effort to provide a seamless service to our clients, and to ensure that their businesses continue as usual."