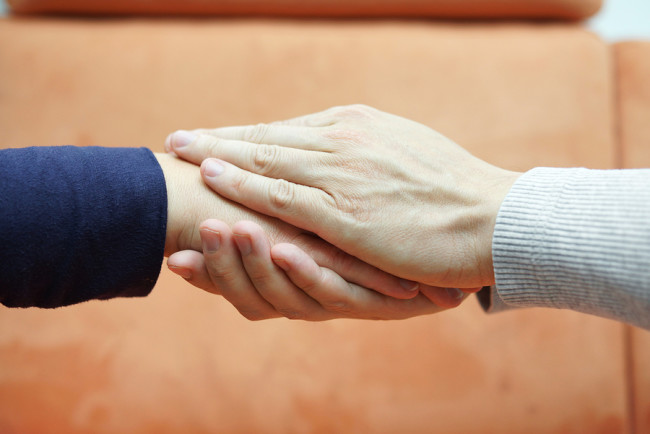 There has been a lot of talk in Washington about the hostile relations between Russia and Iran and things going further haywire. But the current geopolitical and business alliances sketch a different perspective.
The February visit to Tehran of Russia's first deputy prime minister, Igor Shuvalov, concentrated on continuing negotiations for a free trade zone between Iran and the Eurasian Economic Union (Russia, Belarus, Kazakhstan, Armenia and Kyrgystan) but it came as figures showed a 60 percent increase in Iran-Russia trade in 2016 to nearly $2 billion. While this remains below a record $3.7 billion in 2010, before the introduction of stringent United States and European Union energy sanctions, deepening economic ties between Moscow and Tehran bode ill for the strategy of prizing the two apart favored by analysts close to the Trump administration.
Among those touting this approach in Washington are Michael Ledeen, of the American Enterprise Institute, and Trump's short-lived National Security Advisor Michael Flynn, who together just months ago published a book: The Field of Flight: How We Can Win the Global War Against Radical Islam and its Allies. In an article in the Wall Street Journal in February, Ledeen spelled out a "regional condominium", by which Washington and Moscow would carve up the Middle East between them.
Is Tehran riled?
An Iranian academic told TRENDS that, while many Iranians joke about Trump, there is a growing fear in the political class that other Middle Eastern states were warming to the prospect of a hostile US-sponsored united front. "Those involved in politics are concerned about more sanctions and possible limited confrontation," he said. "They feel a conflict between the Revolutionary Guards and the US navy in the Persian Gulf could erupt more easily than under [former president Barack] Obama. They say that Turkey, Israel, Saudi Arabia, the United Arab Emirates are all trying to share in what they think may be a new US direction and that they are all getting together to argue that Iran is supporting terrorism."
Such fears may not be unfounded. At the Munich security conference in February, Saudi Arabia and Israel separately called for concerted action against Iran, while Turkey rejected a proposal from Iran's foreign minister Mohammad Javad Zarif of a united front to reduce violence.
Adel al-Jubeir, the Saudi foreign minister, called on President Trump to "assert American leadership" and to draw clear "red lines" for Iran.
Israeli Defense Minister Avigdor Lieberman said Iran's real objective was to undermine Riyadh and called for a dialogue with Sunni Arab countries to defeat "radical" elements.
Also in Munich, Turkish Foreign Minister Mevlüt Çavuşoğlu criticized what he called an Iranian "sectarian policy", in which he included the undermining of Bahrain and Saudi Arabia.
After President Recep Tayyip Erdoğan accused Iran of using Persian nationalism to divide both Syria and Iraq, the cancellation of the Turkey-Iran business forum scheduled for 25 February in Tehran has encouraged Turkish companies to at least postpone investment decisions.
Going forward
Would dividing Tehran from Moscow, therefore, be the real breakthrough in isolating Iran? And is this likely? True, suspicion and rivalry between Iran and Russia go back a long way. Under the 1828 Treaty of Turkmenchay, under the threat of force, Imperial Russia acquired Iran-held territories, including Armenia and much of Azerbaijan.
The Soviet Union intervened in Iran during and after the Second World War, backing separatist movements among the Kurds and Azeris. More recently, in 2006, Russia supported the US-led move to refer Tehran's nuclear program to the United Nations Security Council.
This was a jolt for Ayatollah Ali Khamenei, Iran's supreme leader, who had been assured by the then top security official Ali Larijani that a 'tilt to Moscow' would prevent such an eventuality. Instead, the referral led to UN sanctions that were removed only with the 2015 agreement, under which Iran limited its nuclear capacity.
However, this is a limited wedge to drive between Iran and Russia. The two are long-term nuclear partners.
Moscow completed and supplies Iran's only atomic power station, at Bushehr, and is in talks over building more. For many years, to the alarm of Israel and some in Washington, Russia has supplied arms to Iran, including the S300 surface-to-air missile system last year. Even though these missiles are primarily defensive and less advanced than the Antey 2500 missiles Moscow has supplied to Egypt, both Israel and the US objected to their supply.
There are nuances across Moscow-Tehran relations. Iran would like more advanced weapons and its frustration with Moscow was evident last August, as defense minister Hossein Dehghan said Moscow announcing its use of the Hamedan air base for bombing sorties into Syria "showing off" and "discourteous".
Still untapped potential
Economic ties between Iran and Russia have never approached their potential. Most obviously, the two sides have never developed co-operation in the global gas market, where their combined share is 35.5 percent of reserves, with Iran holding 18.2 percent and Russia 17.3 percent. But an expansion of trade seems set to continue. Since sanctions were lifted after the 2015 nuclear agreement, leading Russian companies have signed many memoranda-of-understanding with Iran – including seven involving Lukoil (the largest oil company in Russia).
With finance short in Iran and its banking sector burdened by a high level of non-performing loans, Russian projects with state backing are the most viable – such as the $1.6 billion thermal power plant in Bandar Abbas and the completion of the Rasht-Astara railway. While the balance of trade is in Russia's favor, with the main exports machinery, military supplies and grain, Iran is exporting mainly agricultural products, including seafood.
Russia, say many analysts, has a coherent regional approach, in contrast to the US, where Obama's "engagement" of Iran and disengagement over Syria has been replaced by the confusions of Trump.
"Russia's south-west Asia strategy has been increasingly successful over the past year," Peter Jenkins, former British ambassador to the International Atomic Energy Agency, told TRENDS. "Moscow has overcome the damage to relations with Turkey, caused by Turkey's shooting down of a Russian warplane in autumn 2015, and has taken advantage of the failed 2016 'coup' in Turkey to draw closer to President Erdoğan's government. With Turkish and Iranian help, Moscow has brought about a near-two-month-old cessation of hostilities between the Syrian government and 'moderate' rebels, and brokered January's Syria conference in Astana, which all the states neighboring Syria, bar Israel, attended. It has also brought together India, Pakistan, Iran and China to discuss increasing instability in Afghanistan. Iranian co-operation is essential to the viability of this south-west Asia strategy."
Hence, while Russian officials have welcomed President Trump's reported desire for improved relations, they have rejected his declaration that Iran is the "number one terrorist state", any talk of renegotiating the 2105 nuclear agreement and Washington's criticisms of Iran's missile tests in 2017.
Russia's growing Middle East influence
Turkey, Israel and Iran are not the only countries adjusting to Russia's developing role in the Middle East. November's OPEC agreement limiting production was preceded by an agreement between Saudi Arabia and Russia. In an interview with Bloomberg at the Eastern Economic Forum in Vladivostok in September 2016, Putin stressed his hope that everyone "interested in maintaining stable and fair global energy prices will, in the end, make the necessary decision". He called the Saudis "partners", praising Deputy Crown Prince Mohammed bin Salman as "very reliable".
"The Russians have a warming relationship with the Saudis, although I wouldn't say it's 'good' yet and there is some historical mistrust going back to the days of Ibn Saud [who ruled from 1932 to 1953]," Elana DeLozier, chief executive officer of the Sage Institute for Foreign Affairs, told TRENDS.
"The relationship is primarily economic. But Putin is playing a smart game and the Saudis realize that Russia is becoming more important in the Middle East."
The portents for improved Saudi-Russia relations are good. While the two countries were at odds after the Russian invasion of Afghanistan in 1979, Soviet atheism was relatively respectful of Islam and the millions of Muslims in the Soviet Union, which was the first state to recognize Ibn Saud as the ruler of Arabia. At the same time, Saudi Arabia is skeptical about the Trump administration, which, on the new president's inauguration day, posted an 'America First Energy Plan', pledging to reduce imports while vaguely promising to work "with our Gulf allies to develop a positive energy relationship as part of our anti-terrorism strategy".
The reorientation of Saudi foreign policy beyond the West was seen in February as King Salman began a month-long trip to Malaysia, Indonesia, Brunei, Japan, China and the Maldives – visits seen by analysts as accelerating the kingdom's efforts to become more self-reliant and broaden its international outreach. Saudis are the largest suppliers of crude oil to both China and Japan, while Riyadh has an interest in oil prices of approximately $60 a barrel, a level that would swell its revenue, keep Asian buyers happy and avoid giving effective incentives for US shale producers to increase production.
Looking East
Like the Saudis, Russia and Iran look East as much as West. They co-ordinate through the six-member Shanghai Co-operation Organization (SCO), where Moscow is supporting Iran's request to upgrade from observer to full member. The SCO is far from a political alliance; it's more of a forum for basic co-ordination between Russia and China and the central Asian former Soviet republics. Moscow and Tehran's shared antipathy to Sunni militancy extends from the 'Islamic State' in Iraq and Syria to Chechnya, Uzbekistan, Tajikistan and Afghanistan.
Peter Frankopan, the Oxford historian, argued in his 2015 best-seller The Silk Roads: A New History of the World that a massive geopolitical shift is underway, bemoaning the West's "lack of perspective about global history" as "the wider themes and the larger patterns [are] playing out in the region…running broadly from the eastern shores of the Mediterranean and the Black Sea to the Himalayas".
Russians and Iranians are keen chess players and it's easy to see their interactions across a wide area as a game of chess – one that may be far too complex for a US president drawn more to Twitter than the intricacies of diplomacy.
The prospect of splitting Russia and Iran is "an example of Washington think-tankery, which can be divorced from any reality," John Limbert, the former US Deputy Assistant Secretary of State for Iran, told TRENDS. "Furthermore, pursuing such a policy would require enormous amounts of intelligence, patience, and subtlety – all qualities in short supply these days."