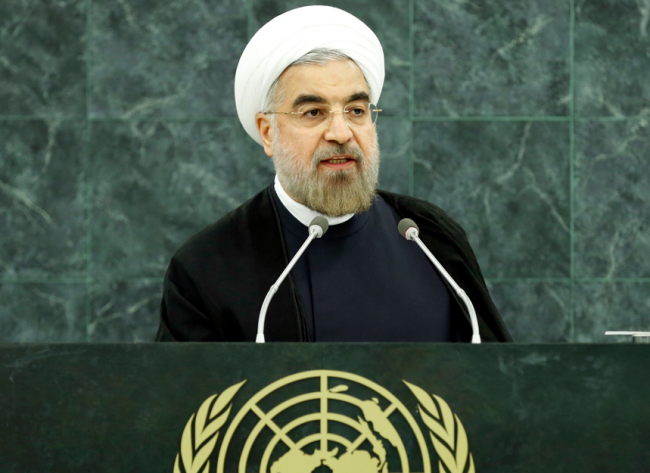 According to Paul von Maltzahn, Secretary-General of the German Council on Foreign Relations, the détente between Iran and the United States began last February, with an exchange between US Vice-President Joe Biden and Iran's Supreme Leader, Ayatollah Khamenei.
"Biden sent out feelers and the Iranians responded, and that was still in the time when [Mahmoud] Ahmadinejad was President," von Maltzahn, who was also German ambassador to Tehran from 2003 to 2006, tells TRENDS. "[Since then] the Americans have gone a great way to assure that the Iranians are not seeking regime change. This is important, especially for the Supreme Leader."
However, confusions on the path to November 2013's 'interim' nuclear agreement in Geneva were many that illustrated the challenges facing negotiators and leaders in reaching a substantial deal within the set timescale of six to twelve months.
After Biden told a security conference in Munich that Washington was ready for direct talks "when the Iranian leadership, the Supreme Leader, is serious", Ayatollah Khamenei replied in a speech to air force commanders that "negotiations with the US will not solve any problem, because it has not fulfilled any of its promises in the past 60 years".
This, of course, misled some analysts. 'Khamenei rules out direct talks between Iran and the US' was the headline in the UK's Financial Times. In fact, he was reiterating Iranian preconditions. And, von Maltzahn and others now surmise that there was more in what Biden said about discrete bilateral contracts, possibly mediated by Oman's Sultan Qaboos bin Said Al Said, even before Hassan Rowhani was elected President in June 2013.
Indeed, progress made in those contacts explains a crucial intervention during the election by Ali Akbar Velayati, long-time Advisor to Ayatollah Khamenei, which helped Rowhani win. Velayati was also a candidate, but given his lack of public profile and poor poll showing, some wondered why he was standing.
In the third televised election debate, Velayati suddenly lambasted the supposed front-runner Saaed Jalili, the apparatchik who had handled fruitless nuclear talks for six years, while tiring world powers with rhetoric.
"You have not gone forward even by one step and the pressure of sanctions still exists," said Velayati, shattering a consensus that the nuclear program was not an election issue and, therefore, catapulting to the center stage the role of sanctions in the country's economic problems.
President Rowhani advanced few clear policies during the election, but his call for a conciliatory international approach contrasted sharply with those candidates – especially Jalili – reciting a mantra of 'resistance'.  It now seems this squared not only with the voters, but even with Khamenei.
So, Rowhani won as a conservative insider. "He is very much part of the system. This influences how far he can go, but also how well he can reach his objectives," adds von Maltzahn, who remembers Rowhani from when he led Iran in talks with the EU from 2003 to 2005. "I would describe him as determined."
Von Maltzahn feels that a substantial nuclear agreement between the P5+1 (the permanent members of the UN Security Council plus Germany) and Iran is likely, not only because the US no longer seeks regime change, but because Washington and the EU have kept a common approach with Russia and China. Crucially, the US and the EU have dropped the condition that Iran must suspend all uranium enrichment, as the latter demanded between 2003 to 2005 and in accordance with the UN Security Council's resolutions passed in 2006.
"A nuclear deal might open the way to other agreements," says von Maltzahn. "Even during Ahmadinejad's time, there was talks of a US consular office in Tehran. That would be a lower-grade mission [than an embassy], but I see the possibility of some [formal] relations being restored."
All of this makes not just Israel but some Arab countries, notably Saudi Arabia, nervous. "They fear a shift on the American side," adds von Maltzahn.
"This relates to the overarching issue of Shia-Sunni tensions and [America's] problems with Sunni extremism, which may now be felt more as a danger to the Americans and Europeans than a threat coming from Iran without a nuclear weapon. The Americans may loosen their ties with a 'difficult' country, such as Saudi Arabia, and look for a different emphasis in the Gulf region, but that is way ahead, maybe in ten years or so."
Some believe that a US-Iran agreement may help settle the Middle East region, especially Syria and Lebanon, where the Sunni-Shia rivalry seems most intense. Michael Young, Opinion Editor of Beirut's The Daily Star, says that a US-Iran rapprochement could make Lebanon "less of a flashpoint in the Sunni-Shia, Saudi-Iranian rivalry".
But Young does not see a US-Iran rapprochement producing a "radical" regional change. "The chances of this happening does not seem high," Young tells TRENDS. "If Rowhani gains on the nuclear front, I expect the more conservative elements to be compensated with more sway in the region. The Iranian system has always relied on the balance between different groups, under the ultimate authority of the Supreme Leader.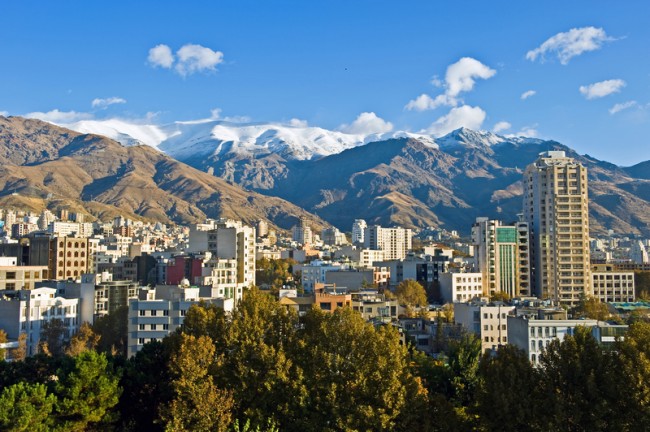 "So, I would assume that we will see more continuity in the coming months than what many expect, especially as the Syrian situation is turning to President Al-Assad's advantage, showing that the strategy of the more hard-line elements in Iran was sound. This can help the country gain in any internal debate over future relations with the West and Arab countries."
However, the uncertain effect on Syria due to the US-Iran détente was highlighted by Khaled Oweis, Senior Syria Correspondent for Reuters, who formerly ran the Damascus Bureau.
"I am not sure, as all [Syrian] opposition members are worried about the talks. It could help if Iran also does not want Syria to turn into a big Shia-Sunni battle and sees a chance for compromise and even persuades President Al-Assad to leave." Moreover, there are still vast interests in the US, as opposed to deep engagement with Iran, says Marsha Cohen, Lecturer at Florida International University. "The Obama administration includes a defense department and state department that have acquiesced Israel's possession of nuclear weapons," says Cohen.
"There is a treasury department with a bureaucracy of thousands whose job is to come up with, monitor and enforce compliance with US sanctions, particularly against Iran.  And there is a dysfunctional congress that can't agree on any legislation except more military aid for Israel and more sanctions against Iran."
Hence, the Iranian leadership will remain suspicious. Cohen adds: "Even if Obama and Kerry are not trying to change Iran's regime, there are many others – such as the CIA the Pentagon, the US Congress and neoconservative punditocracy upon which the congress relies for testimony – for whom the regime change would still be the most desirable outcome."
Both Iran and the US have 'red lines' for any agreement, which still need to be brought together over issues, such as the Arak heavy-water reactor, the fortified Fordow facility, the amount of domestic enrichment Iran needs and the extent of UN inspections. Failure in the talks is far from unthinkable, even for an optimist, such as von Maltzahn: "Then the old adagio returns that 'all options are on the table'. There would be a new wave of sanctions that the congress would be keen to apply now."
But Iran is not without its own cards.
"If there isn't a complete resolution and if the US Congress expands the sanctions, instead of easing and removing them, then we may well see other countries – such as Japan, India, China, Russia  – become increasingly disgusted with the sanctions regime and could individually or collectively decide not to abide by it.
"If the US chooses a cold war with Iran, it may find itself with little international support, reducing its economic and political leverage among its allies.  What the Inquisition did to undermine Portuguese trade relationships around the globe a few hundred years ago, the fanatical enforcement of Iran sanctions may well do to the US."