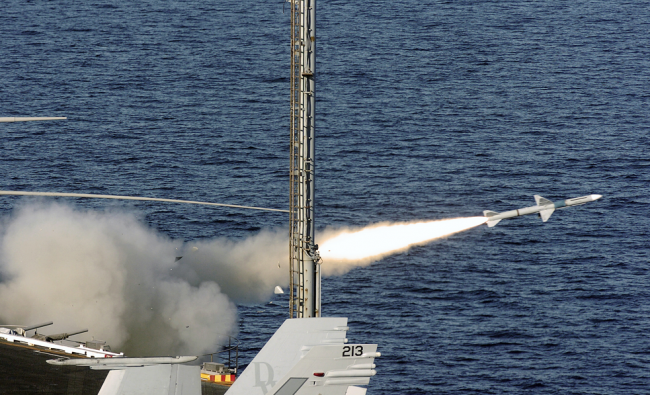 Here it comes once more, the Western-backed military action against an Arab country. If media reports around the world are any indication, Syria will be attacked 'within days'. Along with United States, United Kingdom, France and Germany – Arab League has accused the Syrian regime for chemical attacks – even before the United Nations' inspectors reached a conclusion whether the regime attacked its own people with chemical weapons or it was somebody else.
The stock markets in the Arabian Gulf declined Tuesday evening and failed to pick up on Wednesday. Dubai, the financial hub of the region, suffered the most. Dubai Financial Market index plummeted by 192.28 points or 7.01%.
The experts at the US-based IHS Inc, a consultancy firm, have come up with different scenarios of the limited attack on Syria, which analysts say would cripple the regime but won't be enough to remove President Bashar Al Assad.
Middle East & Africa Editor of IHS Jane's Defence Weekly, Jeremy Binnie, said: "A 'limited strike' option uses 'stand-off' weapons such as Tomahawk cruise missiles to minimize danger to US personnel. These would target the most significant Syrian military facilities and assets and would essentially be punishment for using chemical weapons rather than an attempt to decisively swing the balance of power in favor of the opposition.
"An operation to neutralize Syria's chemical warfare capabilities would be far more extensive. Chairman of the Joint Chiefs of Staff General Martin Dempsey said last month that such an operation would involve imposing a no-fly zone and deploying thousands of Special Forces on the ground to secure the chemical weapons storage, research and production facilities. Given this assertion, I think we can say that the US military does not see a way of safely destroying chemical weapons using air/missile strikes alone," said Binnie.
About UK military options, Nick de Larrinaga, Europe Editor, IHS Jane's Defence Weekly, said: "The likelihood of small scale, precision strikes using Tomahawk cruise missiles has significantly increased since Britain, France and the US essentially accused Assad of using chemical weapons. UK and US submarines are likely already deployed to the eastern Mediterranean waters or in the Gulf for just such a contingency.
"The UK's Cyprus airbase could also play a supporting role to any military action, although it is unlikely that manned sorties into Syrian airspace will occur at this point given the risks involved.
UN Security Council-endorsed military action is a no-go because Russia and China would likely veto it. However given past talk of 'red-lines', it appears likely that some form of military response is now inevitable. It could be from a US-led coalition, or possibly a NATO-endorsed mission."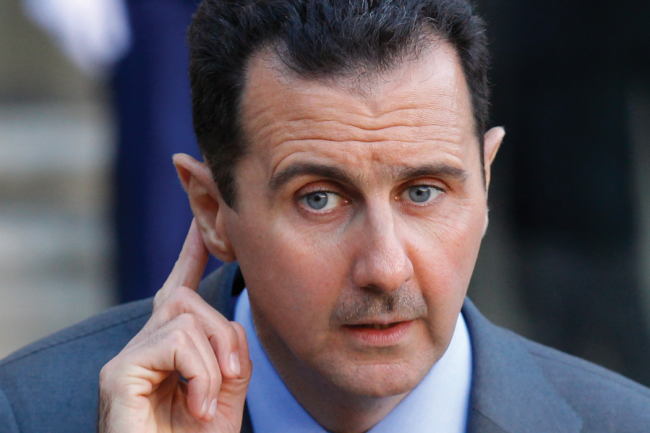 Head of North America Analysis, IHS Country Risk, Alexia Ash, talked about United States' options saying: "The US is faced with the reality that the 'red lines' it may have ignored last year have been crossed. With the shadow of the country's status as a world power hanging over President Obama and Secretary of State Kerry, the US is very likely to intervene. The US is particularly concerned about the stability of the region, as the rapid escalation of the Syrian conflict will impact Lebanon, Iraq, and Israel."
Speaking on danger from Islamic extremists groups, Charles Lister, an analyst at IHS Jane's Terrorism and Insurgency Centre (JTIC), said: "Jihadists and sympathizers are, on a large scale, distributing advice online relating to best practice in avoiding targeted strikes. There is a widespread perception within the jihadi community that strikes could also target their senior leadership in Syria. Lessons learned from Iraq, Afghanistan and Mali were being shared around this morning. They mostly related to putting all senior leaders in hiding and keeping their locations completely secret, planning all future attacks as soon as possible so operations can continue when commanders are in hiding, and stockpiling food and medicine supplies for days to weeks.
"Syria has provided jihadists with an incredibly valuable opportunity to establish a concrete foothold in the heart of the Middle East. While there's been no suggestion from the US or any other allied power that militants could also be targeted in any future strikes, it appears jihadists are essentially hedging their bets. There's too much to lose if no precautions are taken.
"If in any event they are targeted, I expect the majority of strikes would target jihadist stronghold areas in Aleppo, northern Latakia, Al-Raqqah and possibly also as far east as Deir ez Zour. Smaller jihadist run bases further south in Rif Dimashq and Deraa are feasible, but unlikely to house senior leadership figures," said Lister.