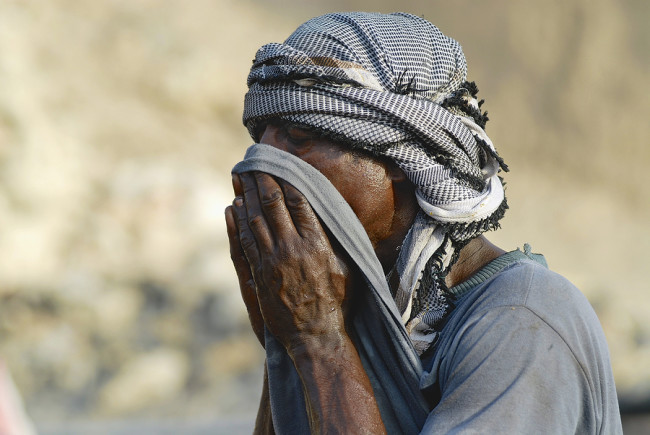 The Emirates Red Crescent (ERC) will raise funds to help ten million Yemeni citizens affected by war through a donation campaign that includes a telethon next Friday.
The "For You Yemen" campaign will air the telethon on major TV stations to raise funds, while 200 stations will be deployed across the country to collect cash and material donations. ERC is also seeking donations via direct transfers to its bank accounts through text messages, social media and its website.
According to ERC, its current relief programs in Yemen have already helped 124,000 families and more than 620,000 people, with over AED93m spent in relief efforts. ERC has also "managed to distribute 15,000 tonnes of relief materials, dispatched by ships and land convoys, in addition to rehabilitation of power stations," according to ERC Secretary General, Dr Mohammed Atiq Al Falahi.
According to a UNHCR flash appeal put out in April, nearly $273.7m is required in aid to assist 7.5m people in Yemen in the next three months.
Yemen has been in the grip of a severe humanitarian crisis, since violence between a Saudi-led coalition and the Iran-backed Houthi rebels escalated in March this year.
According to UNHCR, nearly 1,267,590 people have been internally displaced because of the conflict, while the number of food-insecure has increased to 12m. Almost 100,000 are believed to have fled the country since late March, while the already beleaguered country is also facing the pressure of housing a steady inflow of refugees and migrants who have arrived by sea.
The UN estimates that over 37,000 refugees from Ethiopia, Somalia and other nationalities have been smuggled in since the start of the year.