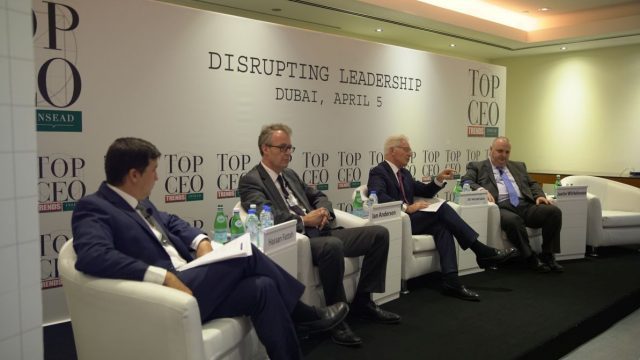 Top CEO Conference & Awards to discuss the future of investment in KSA
KSA's growth rate has dropped dramatically due to various reasons
Vision 2030 calls for growth in non-oil sectors of the economy
Foreign Direct Investment (FDI) in Saudi Arabia has been steadily declining since 2012. Limited knowledge of the country and limited opportunities may partly explain the drop.
However, after a surge of oil-fueled prosperity in the kingdom and extensive efforts toward economic diversification, Saudi Arabia needs a new roadmap for its future. Experts believe that Vision 2030 is opening up the Saudi economy and attracting larger numbers of investors.
Addressing challenges
Industry pundits say that this dip in foreign investors' interest in KSA is due to various factors.
"There were several reasons why the growth rate dropped dramatically, starting with the economic crisis in 2008-09, which had a strong impact on KSA and, later on, due to the drop in oil prices. Large FDI flows have always been in the oil sector, so the economic crisis and reduction of investment in the oil sector have made it more difficult to invest, since there are fewer opportunities to invest in other sectors in the country," says Philippe Yvergniaux, Executive Director, International Cooperation, Business France.
In focus
Investing in Saudi Arabia will be one of the main topics of discussion at the Top CEO Conference & Awards, scheduled on April 10 and 11 at King Abdullah Economic City, Saudi Arabia.
The conference will include both on- and off-record sessions that will tackle numerous topics, including New Technologies, The Broken Job Machine, Pr`ivate-Public Partnerships, Leadership 2.0, Vision 2030, New Alliances, the Arab Image in the West, Antitrust Laws, Women and Leadership, and The Image War.
Vision 2030 steering diversification drive
Vision 2030, Saudi Arabia's blueprint for the post-oil boom world, calls for growth in non-oil sectors of the economy, including resource extracting, housing, construction, retail, ecommerce, healthcare, education and, perhaps surprisingly, tourism.
"They really want to increase the number of people coming for Umrah, the lesser pilgrimage that runs throughout the year," explains Graham Griffiths, analyst for Saudi Arabia, Yemen and Kuwait at Control Risks Group in Dubai. He suggests that while diversification targets appear feasible and make eminent sense, the plan may be too ambitious for the time projected.
"The time frame they are looking at is too short for the kind of transformation that is required," he says during an interview from Dubai. "They will make progress toward those goals, but (as for) actually achieving them, when you look at the kind of growth rates they would need to achieve, it's kind of off the charts."