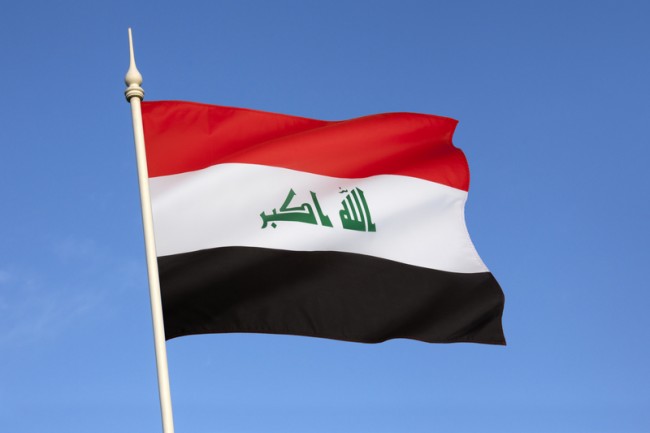 Iraqi economic recovery, until as recently as last June hailed as on-track and rapid, has come under a permanent cloud as serious sectarian violence at a rate not seen since 2008 fastens its grip. Already the violence has claimed more than 3,500 lives so far this year.
The parliamentary elections held on April 30, in which Prime Minister Nouri Al Maliki's alliance garnered the most seats – though without a clear majority – according to preliminary results, will likely return Maliki, widely perceived as a strongman, to power. In the current climate of insecurity, and despite the election itself bringing down a spate of attacks on voting booths in which 27 people died, indications that the country can pick up where it left off has lightened the mood. There is a palpable air of optimism in the larger cities, bolstered by renewed private-sector confidence in a country desperate for the relative peace that prevailed only a year ago to be restored.
Although cause for optimism is long overdue, there is no realistic prospect of a quick economic turnaround: the linchpin of the economy – oil exports – is hampered by poor infrastructure, whether aging, damaged or simply non-existent, and thus the diversification of the economy away from petroleum also lags behind.
As other countries in the region have learned, infrastructural development is near impossible in an environment in which violence and corruption reigns. Iraqi politics can be characterized as a titanic struggle for power between implacable foes: Kurdish interdependence vies with Sunni discontent under a government dominated by Shi'ites – though it should be noted that the latest violence is less about ethnic rivalry than unfinished business dating back to the US invasion.
Meanwhile, the world has learned to ignore Iraq – its troubles have become overshadowed by profound geopolitical shifts in the region, particularly in the case of the Syrian civil war. Of late, the world media have been focused on the Western powers' negotiation with Iran, and the Palestinian peace talks.
This is unfortunate, because it appeared for a moment that the April poll, the first since the US military withdrawal in 2011, could mean a decisive break from the past. But, though the turnout was, at about 60 percent, the same as the 2010 election, violence kept many away from polling booths in divided cities where the streets echoed in eerie silence. As it is, the results at 300 polling booths were annulled.
There were a total of 9,000 candidates running in the elections, with a parliamentary system that reflects the social ­divisions, Iraqi politics has become heavily dependent on horse trading, and success has come down to the ability of individuals and parties to enter into meaningful coalitions. This system leaves no room for independent candidates to succeed and in essence opens the door to extremely dysfunctional groups that bear agendas based on either sectarian values or separatist aspirations.
KURDISH EXPORTS.
The volatile political situation has an undeniable impact on big industries such as oil and gas. Sovereignty over resources plays a paramount role in Iraqi politics. Most notable is the case of the Kurdish region in northern Iraq, which, though it can date its struggle back to ethnic persecution at the hands of the Ba'ath government under Saddam Hussein, must now struggle anew – for fiscal independence from Baghdad for its oil exports via pipelines to Turkey. The reality for the Kurds is that their region still falls under the mandate of Baghdad, and any relations with Turkey are, by law, subject to central government approval. Although the recent statement by KRG president Massoud Barzani promising to start independent Kurdish oil exports by May 2 appears to be an attack on the federal government, it seems that Turkey understands the potential political fallout of accepting independent Kurdish oil exports, and business has yet to start.
Baghdad recently made clear threats to suspend the 17 percent share of public funds allocated to the Kurdish region if Erbil and Ankara were to develop any relations, but, though a recent boom in oil production puts the central government on a stronger footing, any new dispensation headed by Maliki will need to strike a deal with the Kurds to ensure he can maintain power.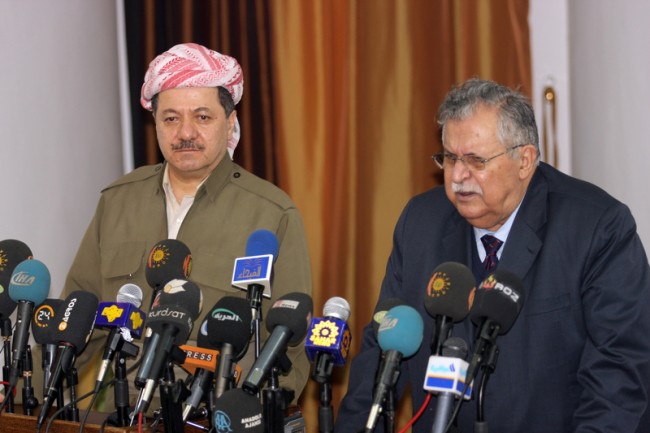 In saying this, the Kurdish authorities also understand the importance of ensuring a working relationship with the central government, as Bank of America analysts told TRENDS prior to the elections: "KRG's perceived political aspirations may [cause] a backlash from Arab factions. Potential buyers of Kurdish oil may be deterred by the repeated threat of litigation emanating from Baghdad given the treaty governing the Kirkuk-Ceyhan pipeline."
Other political analysts speaking to TRENDS under the condition of anonymity predicted that a pre-election deal was likely to be agreed between Maliki and the KRG to ensure that the Kurds have a greater say in their oil exports, while maintaining relatively good relations with the federal government on revenue sharing. Notwithstanding that Maliki has claimed victory in the election, his ability to form a government depends on closing an agreement with his Kurdish counterparts in the north.
INFRASTRUCTURAL BARRIERS.
Despite the political instability, Iraq has approached a level of oil production close to that in 1979, when Saddam Hussein was running things. Oil minister Abdul Kareem ­Luaibi recently declared that Iraq plans to pump 4 million barrels per day by year-end, and, though it is no surprise that Iraq can tap such quantities of oil, the fact is that there are several logistical matters that make such a target unrealistic.
TRENDS spoke with Khudairi group's executive vice president, Mohammed Khudairi, about the technical problems that oil production is likely to run into. Khudairi told TRENDS that, though production of 4 million bpd is feasible, "it is not sustainable with the current infrastructure." Khudairi said that, instead of ramping up production, the industry was more likely to roll it back in order for infrastructural development to catch up.
Said Khudairi: "Getting the oil out of the ground is not a problem, but to export the product or to refine it is. It is important that Iraq does not become a net importer of the refined product – but that will take time, investment and development. Is it going to happen by year-end? Probably not – but 4 million bpd will shortly thereafter become realistic, if the infrastructure projects are successful."
The infrastructural problems have made it impossible for natural gas to be a money earner. Not having tanks in which to store the gas or pipelines to transport it has meant that it is voided into the air and so wasted. Khudairi recognizes that this is a problem needing a two-fold solution: "You have two different methods of developing the infrastructure and facilities within the industry. Obviously the private sector is one which is lagging a bit, as there needs to be more confidence in the market for FDI to come in with the proper approvals and the right legal frameworks.
"In terms of the government plan, we have also seen efforts to revamp existing stations – Khudairi group itself has engaged with various ministries of oil subsidiaries to see how to solve the problems. We have seen a real willingness to try and engage firms to provide some consultations – so there is a better plan of action of what needs to be revamped and what needs to be removed."
Khudairi cited the trilateral private partnership formed between Shell, Mitsubishi and South Gas – the Basra Gas Company – to develop the petrochemical facilities in south Iraq as an example: "These types of partnerships are really good, as they share technology and allow access to local information and knowledge needed for problem solving – but it also provides the local market with modern technologies and approaches to learn from," he said.
Unfortunately, any production potential or optimism from the industry is overshadowed by a dire political situation that has translated into violence on the ground and has made public policy and development projects impossible.
INCREASED POLARIZATION.
The graph above shows the number of civilian deaths caused by sectarian violence over the past eight years, and, though Iraq is not subject to quite the level of violence that swept the country from 2006 to 2008, it is clear that civilian deaths have gradually increased since the US military withdrawal in 2011.
Speaking with TRENDS before the elections, IHS senior analyst, Zaineb Al Assam, said: "One of the key differences between the 2010 and 2014 elections is that the Sunnis have fragmented; whereas in 2010 the Iraqiyya bloc, though not an explicitly Sunni list, would have captured many Sunni voters, now there are several competing Sunni lists. The 2014 elections will be more sectarian than those in 2010 given the increased polarization between the two communities arising from Maliki's policies over his two terms as prime minister."
TRENDS also spoke with MP hopeful and poet Nabeel Yaseen, who paints a similar picture about the social problems and the attendant sporadic attacks across the country. Yaseen, who ran in the elections as an independent candidate, offered his view of what ails Iraqi society: "Citizenship is weak in Iraq, and since the US left there have been some dictatorship-like decisions made by the government which have further fueled the ethnic complexities," he said.
He went on to say that though most Iraqis want peace and security, "unfortunately the media fuels the sectarian divisions. But more importantly this is translated into political divisions. And we are left with political blocs totally isolated from the solutions for peace." Yaseen said the polarization of politics in Iraq made it impossible for independent candidates such as himself to gain the platform for change along secular, rather than schismatic, lines.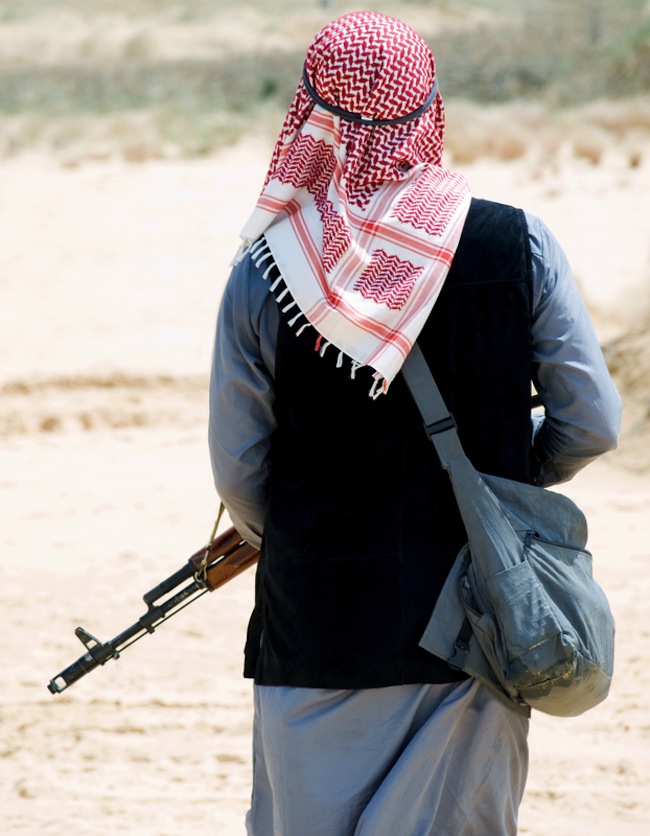 It is clear that, for any lasting social change to come about, the political sphere must be unified and strengthened, because the legacy of the past few years of dysfunctional government is the mounting toll of countrywide violence.
Most notable has been the resurgence of groups such as the Islamic State of Iraq and the Sham (ISIS). Since the beginning of 2013, ISIS has gathered renewed support and has tried to position itself as the Sunni resistance against what it perceives as a Shi'ite-friendly government. The word is that ISIS is in reality an Al Qaeda rump that has survived the US-led invasion.
Unsurprisingly, daily attacks are routinely attributed to them – they have become a convenient scapegoat used by the Maliki government to justify the dispersal of Sunni protests, and are blamed for the disappearance and deaths of a number of prominent Sunni leaders. But many analysts are of the view – corroborated by Iraqi secularists – that the most serious terrorist threat derives from a polarizing government that is playing the "us and them" game. Worse, Yaseen averred, the central government has "no real strategy to combat [the] violence" that could easily result from the government's pandering to ethnic rivalry.
MOVING FORWARD
This violence has an effect on everything; more importantly, such violence makes Iraq an unfavorable place for investment. And, though oil production is going well, fighting on the ground makes it difficult for the government or the private sector to improve the infrastructure in order to reach and maintain Iraq's production potential.
Yaseen told TRENDS that the elections signify a glimmer of hope for Iraq, an opportunity to start over. "Iraq was left to face major challenges and since the invasion it has been a struggle against terror and violence. Iraqis now are to be united for a better post-election Iraq," said Yaseen.
Unfortunately, it is expected that no political bloc will attain a majority in the 328-seat parliament, most likely repeating a similar scenario of the previous elections, when coalition talks delayed government formation. The difference this time, according to analysts, is that the Sunni bloc is a much more divided one, and the KRG is significantly more determined to gain a measure of economic independence. Coalition agreements will take time, but with Maliki likely to continue his reign, under a much more divided Iraq, it will be interesting to see the type of agreement the KRG accepts and what it will mean for oil exports.
As for the violence, there needs to be a restructuring of public policy toward security, and more importantly there needs to be some sort of secular reconciliation process that reignites citizenship and unites the Iraqi people. At the moment, until this happens, violence will continue to drag the country down.