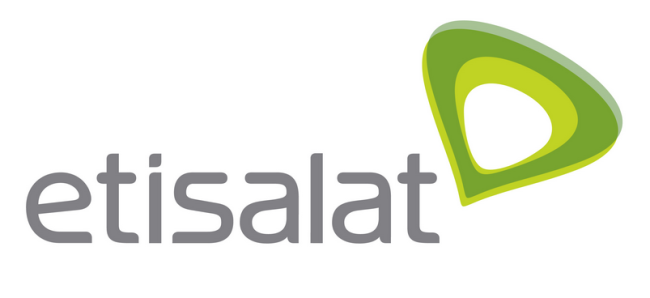 In an exclusive interview with TRENDS, Saleh Abdullah Al Abdooli, CEO of Etisalat UAE talks about the profound impact changing technology is having on the telecom sector.
What are the major trends you have seen emerging in the sector this year?
Over the past year, the sector has witnessed emerging trends such as Big Data and Mobility, both of which have profound effects on the way the companies do business and governments engage with residents. These powerful technological forces have the ability to drive disruption, innovation and create opportunities in all areas of business and society. Let's take a closer look at the technological drivers of this ICT transformation.
First is the Big Data phenomenon, which is managing vast volumes in real-time. The rise of Big Data is revolutionizing the way companies conduct business, providing ways for analysts to gain deeper insight into everything from their internal workings to costumer behaviors and preferences. Telecom operators are no exception. Telcos have a wealth of information – from calls and purchases to downloads and updates, that can be used to improve their products, become more responsive to customer demands and locate new sources of revenue. This makes Big Data as a must-have competency for operators. Not surprisingly then, one of the next big things in the industry is the growing amount of investment that vast majority of telco operators will make in Big Data.
Another big trend in telecommunications is enterprise mobility. Enterprises are turning to mobility to transform their operations. The clear focus on 'Bring Your Own Device' (BYOD) is now significantly shifting towards mobile apps as companies are changing the way their employees work with engaging mobile applications. As a result, you will see that spends on traditional telecom services are reducing. Therefore, telecom operators now have a timely opportunity to take a sustained, long-term strategic approach to introducing enterprise mobility propositions to the market.
What are Etisalat's plans for rolling out fifth generation of mobile technology, or 5G? How is it different from 4G?
While 4G is still relatively new in the region, the next big thing is the fifth generation of mobile broadband or 5G technology. 5G is all about "ubiquitous computing", meaning the ability to access the applications we want from any platform, anytime, anywhere.
 5G will deliver capacity and connectivity beyond anything we've even come close to today. 5G technology will open the door for applications and uses that we cannot imagine today, and the new network will help us cope with the massive digital content explosion we anticipate in the next few years. It will help us shape the environment that 'Internet of Thing' needs to grow and become a way of life for end users.
In short, 5G lays the groundwork for a future of possibilities that we are only just beginning to consider. To create such an environment, one needs to integrate various applications, emerging from various engineering practices.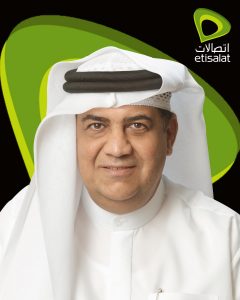 The telecom sector is at the heart of economic development, how do you see this?
Telecommunications is transformative; it transforms people's lives, it transforms business and it transforms economies. A number of industry reports have noted the positive effect that increased mobile penetration and Internet has on economic growth and GDP.  However, telecommunications does more than just power economies; it connects the unconnected, gives banking facilities to the un-banked, offers access to education and provides healthcare provision to even the most remote, rural areas.
It is a growth engine where the multiplier effect on GDP is significant. Operators are now innovators, delivering integrated solutions to help people, governments and businesses do things more efficiently, more quickly and at lower cost.
The delivery of innovative solutions through applied technology – mobile social networks, cloud computing, mobile payments, mobile health care, distance learning and education, M2M and cloud networking – are helping to shape the way we live and work while accelerating social development and economic growth.
In the UAE, Etisalat's investment in state-of-the-art Next Generation Networks are ready to catalyse the nation's ICT infrastructure.
With the rollout of one of the world's widest FTTH networks and a Long Term Evolution (LTE – 4G) network, governments, businesses and individuals are beginning to enjoy a vast number of applications that are helping boost the economic growth and adding value to their personal lives.
What efforts have been put together by Etisalat to boost smart technologies and to assist young Emiratis in innovation?
In support of the UAE's focus on smart cities, Etisalat pioneered several smart services providing a range of end-to-end managed systems that offer complete solutions to every sector of society – healthcare, education, government, energy, finance, hospitality, technology and computing.
To encourage adoption amongst young Emiratis, we are using an inside out approach, starting with our own people who hold the power to influence the community at large. Etisalat is undergoing a smart transformation as an organization. Through trainings and development programs, we are equipping young Emiratis with the necessary tools and skills for digital innovation. In the lead up to World Expo 2020, we are empowering them to contribute to Etisalat's efforts in building the smartest city in the world.
 What are the main challenges and opportunities for the sector in 2015?
The telecom sector is one that is ever evolving, bringing a set of challenges. Increased competition, changing regulatory framework, rising operational costs and customer retention are but a few that can be named easily. From a revenue generation point of view, pace of technology innovation and a potentially insatiable hunger for (mobile) data are added factors that are keeping the pressure on for operators to refine pricing, retention and customer experience approach; focus on digital diversification and transform operating models to the changed industry dynamics.
As for opportunities, the sporadic growth of mobile phones and sophistication in the use of mobile applications presents telecoms with several opportunities in the mobile broadband space. Services such as M2M and cloud are also driving the bulk of new revenues for telecom operators globally.
Etisalat's continuous investment in network development and innovations have helped us with some sure wins in many of these areas. However, in a market such as UAE that is going through increased customer churning rates, new approaches to managing people and innovations is critical to our success. At the same time, investing more energy into understanding our customers' demands, giving them what they need and earning their loyalty is important.
In 2015, we also expect to see closer collaboration between government and telecom companies in ICT-driven socioeconomic development initiatives in the region and the UAE.
What are Etisalat's plans for the next year?
We are engaged with many different partners to develop what we call the connected societies or internet cities or smart cities. These advanced societies combine M2M technology and its applications with fiber connectivity, high-speed wireless networks and LTE to provide an advanced infrastructure that will encourage innovation and efficiency throughout every aspect of our daily lives. It's an exciting prospect that utilises cutting-edge technology to foment economic growth and foster strong communities.
Development of mobile government, or mGovernment, as well as 'Smart Cities' is well underway, and will be realized soon. On our part, we are dedicated to the government's vision to bring services to mobile devices. Over the next year, we will see the UAE administration continue to become one of the most advanced nations in the world.
This interview first appeared in the February 2015 issue of TRENDS magazine