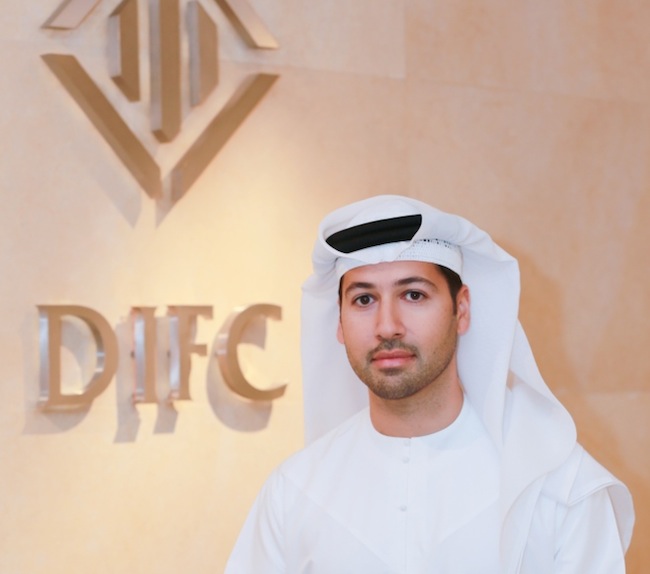 Interview: Arif Amiri, Deputy CEO of Dubai International Financial Centre, discusses its 2024 growth strategy in an interview shared with TRENDS.
What were the highlights for DIFC in H1 of 2015?
DIFC achieved record growth in 2015, with the number of active firms reaching 1,327 (an 8.3 percent rise since the end of last year). Compared to the first half of 2014, we recorded an increase of 19.2 percent. In comparison with the full year of 2014, we increased the number of active firms by 8.3 percent.
We have 140 new licensed companies and have leased 178,376 sq. ft. of net commercial space in the first six months of the year alone, which is remarkable considering that we leased a total of 282,000 sq. ft. in the whole of 2014.
Moreover, we announced our ten-year growth strategy in June, which aims to consolidate DIFC's position as one of the world's leading financial hubs by maintaining symbiotic relationships with our clients, strengthening our ecosystem to fulfill their growing needs and catering to a rapidly expanding market.
We also broke ground on the eleventh building in The Gate District, which is a crucial component of our 2024 growth strategy, in July.
What are DIFC's short-term objectives and how are they being addressed?
The new building in The Gate District will be ready in 2017 and will cater to growing demand from both businesses and retailers, offering 160,000 sq. ft. of office space and 40,000 sq. ft. dedicated to retail and F&B outlets.
On the regulatory front, along with our regulator, Dubai Financial Services Authority
(DFSA), we have started to enhance our legal regulatory framework. Fund management is one area where we have introduced procedures to ease the registration process and reduce establishment costs. Family Office is another area where we see huge potential. We currently have roughly 70 Family Offices that are licensed in the DIFC. However, the number of Family Offices in the Middle East, Africa and South Asia (MEASA) region exceeds 2,500, so that is another area where we will consider changes in our rules and regulations.
Convenience to our tenants is the priority. DIFC has also launched a website that offers registered clients convenient access to a range of administrative services. Our tenants now have the facility to register, certify and make payments with the click of a button.
In line with our leadership's 'Smart City' initiative, DIFC has taken steps to build a unique and advanced infrastructure. Enhancements to our telecom services include Wi-Fi access at the financial hub in partnership with du to both residents and visitors, enabling access to government websites and facilitating online transactions within our premises.
In addition, DIFC is now considered as one network. As a result, it is a considerable cost saving for trading desks of financial firms.
We realize that in a faced-paced work environment, time is the most valuable commodity. Businesses can no longer afford to stand in line and deal with traditional office bureaucracy. We are committed to offering ease and convenience to our tenants and they have welcomed our new digital administrative offering.
Which categories of firms has DIFC succeeded in attracting in the first half of the year?
We now host 382 financial services firms and 750 non-financial services firms, up by 9.1 percent and 25 percent, respectively, compared with the first half of 2014. Our retail tenants increased by 14.5 percent in this period, compared with the same time last year and now total 182.
Some notable new clients include Lloyd's of London, a global name in specialist insurance and reinsurance, Bae, Kim & Lee (BKL), a leading Korean law firm and BankMed, one of the fastest growing banks in Lebanon.
What is DIFC's regional focus?
Our results in H1 of 2015 reflect our overall strategy to position DIFC as a truly global financial hub and a strategic connection between the East and West.
We continue to welcome a steady flow of tenants from the Middle East. However, we are also seeing growing interest from firms in South Asian, CIS regions besides Europe and North America, which account for more than 40 percent of our new business in H1.
What is DIFC's vision for the second half of the year?
Our focus for H1 included consolidating our trade and investment relationships around the world. Senior members of our team met the Prime Minister of Kazakhstan, Karim Massimov, India's Minister of State for Finance, Jayant Sinha, and Alan Yarrow, Lord Mayor of the City of London, to discuss existing and potential investment opportunities. Senior delegations also attended industry gatherings including The Institute of International Finance Spring Meetings in Doha, City Week in London, Dubai Week in China, and the FundForum in Monaco.
In the second half of the year, we will continue to foster relationships and actively engage with stakeholders to explore mutual growth opportunities.
We remain committed to sustaining a world-class ecosystem for our growing list of clients and keeping a close eye on the latest industry trends and events in order to incorporate best practices and establish DIFC's name as a global industry benchmark.
With reference to your recently announced 2024 strategy, could you give us some visibility on what kind of traction are you getting from China and India as you are attracting more of the south-south kind of institutions?
We have met a few large financial institutions from China. We have already licensed the top four Chinese banks and we are in the process of licensing other financial institutions soon to be a part of the DIFC. There has been consistent interest shown by firms from both China and India.
From India, we have more than 20 financial institutions and as one geography and a single market, it represents the third-largest market that is a source of business, after USA and UK.
With regards to our banking assets, especially on our full-fledged Category 1 license firms, more than half of them are from India and China. In terms of percentage, Asia represents 12 percent of our financial firms, whereas the Asian banking sector represents more than 50 percent to 60 percent of the balance sheet of the business that is booked in the DIFC. We see a significant opportunity that already exists and is on an upward trend.