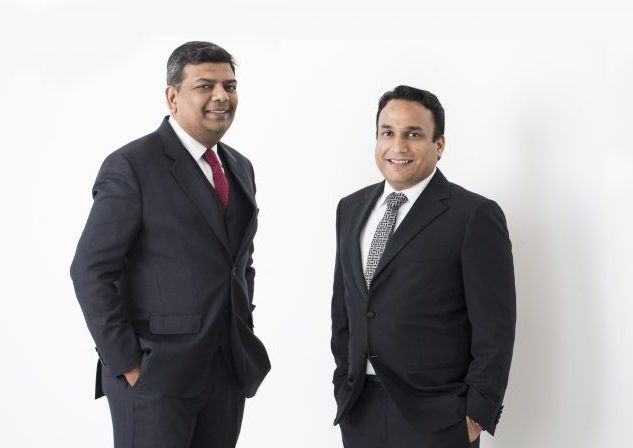 Essel Group ME's (EGME) joint managing director and group CEO, Punkaj Gupta, and chairman and managing director Gagan Goel are looking to exploit the untapped potential of the region, while adding value to the industry. TRENDS speaks to them on their company's expansion plans, latests trends impacting their industry and EGME's ongoing diversification drive to expand the portfolio.
Excerpts from the interview:
How has the year 2016 been for EGME?
It has been a very positive year for Essel Group ME and we have made strong progress across the business. We are building an exciting, diversified portfolio of natural resource assets and we have reached a number of important milestones over the past few months. Perhaps the most notable was the completion of a 2D seismic survey on our highly promising oil prospect in Kenya, Block 2A, and we remain on course to meet our target of commencing drilling in the second quarter of 2017.
We see great opportunity in the oil and gas and mining sectors. We are confident that, by targeting competitively valued assets in underdeveloped markets, we have the right strategy to successfully navigate the current conditions and become a leading, low-cost natural resources company. We are also taking steps to bolster our portfolio of assets and we signed a Memorandum of Understanding with Gensource Potash Corporation to form a joint venture company that will develop one of Gensource's potash projects in Saskatchewan, Canada.
Like many of our peers in the oil and gas industry, we are also seeking to develop a renewable energy offering that leverages increasing demand for low carbon energy. We have made our first significant investment in this space by acquiring a stake in LeadCold Reactors, a Swedish-Canadian firm that develops nuclear reactors for commercial off-grid use.
Did your business also feel the pinch of fluctuating oil prices?
We view the low oil price environment as an opportunity for growth. Our natural resources business is designed to succeed in depressed market conditions. We launched our oil and gas business at a time when the oil price was at $26 a barrel and we have focused on acquiring a pipeline of well-
located, diversified natural resource prospects across Africa and North America. We are self-funded and well-capitalized and in a position to take advantage of the bottom of the cycle.
What trends do you think will shape the regional economy in 2017?
The prospects for growth are good across the region. Globally, we see moderate growth in the oil and gas and natural resources sectors in 2017, but we anticipate stronger market conditions in 2018.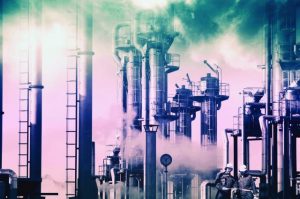 You've entered into a major partnership with Simba energy. How  will this move benefit your business?
In June 2015, we signed an agreement with Simba Energy to take a stake in the company's five production-sharing contracts on assets in Kenya, Guinea, Liberia, Ghana and Chad. Under the terms of the agreement, we will provide the financing for the exploration costs on the assets, in return for a 60 percent participating interest in Simba's portfolio of African oil and gas prospects. The agreement was a landmark moment for our natural resources business and represented our first major move into the oil and gas industry.
In a sign of our growing confidence in the assets, we strengthened our relationship with Simba. We are now the company's single largest shareholder and we joined the board as CEO and Chairman of Simba Energy. We believe that this close strategic alignment of the management teams will only benefit both companies as we work toward developing our portfolio of assets.
Have you chalked out plans for expansion or investment in coming months?
We are actively seeking opportunities to build our portfolio and expand our global footprint, and we will be looking to make further investments in our oil and gas and our mining businesses in 2017. 
We are in advanced discussions over an investment worth approximately $50 million in two oil and gas assets in Egypt and Jordan. In our potash business, we recently signed an MoU with Gensource Potash Corporation to form a joint venture company that will develop an asset with planned operational capacity of 250,000 tonnes per year. In our nuclear business, we are working closely with our partner, LeadCold Reactors, to build our first prototype lead-cooled nuclear reactor in Canada, with the help of the Canada Nuclear Safety Commission.
A reduction in the number of employees has been one of the most common consequences of low oil prices. Did EGME also see any major changes in recruitment trends?
Our natural resources business launched in 2015. Since then, our focus has been very much on establishing our position in the market and appointing a team with strong industry experience. Other, more established players in the industry have obviously been forced to make cuts to operations and personnel in response to the low oil prices, but this has not been the case at EGME. Recently, we opened a new office in London and, over the course of the past 12 months, our global headcount has increased from 40 to 600.
What are your plans to diversify companies under the Essel umbrella?
We are planning to make further investments in our oil and gas business and we are actively seeking opportunities to develop our midstream offering. We also plan to diversify the asset base in our mining business by acquiring iron ore and quicklime projects.
What are your expectations from the upcoming Expo 2020?
At EGME, we are hoping to take advantage of Expo 2020 by positioning our business as the most promising natural resource company in the region. We expect that the progress made in the industrial, services and technology sectors during this period will aid our growth plans by improving the quality of the workforce and the resources in the region.