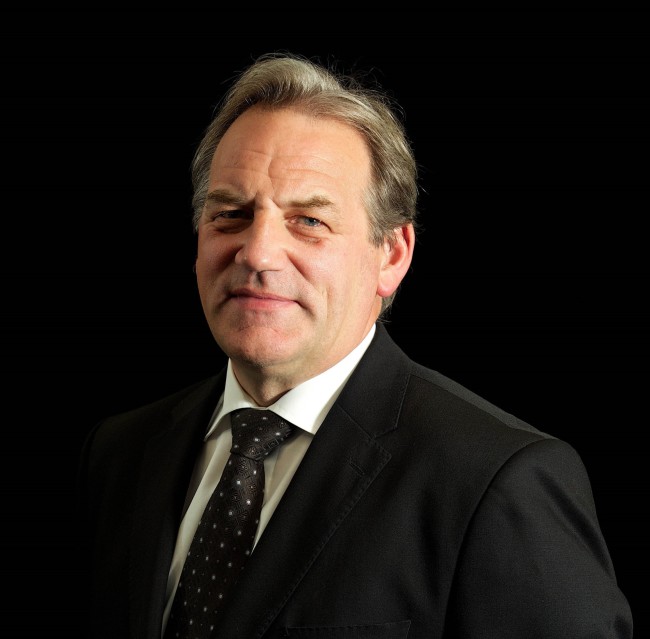 TRENDS goes on a quick spin with Mike Belk – Chief Executive Officer and President of Daimler Middle East and Levant to talk business and more.
Let's begin with the big macro trends in the industry.
 If you look at the latest products that were displayed in Geneva, you'll see that the industry is quite diverse. On the one hand, there is the autonomous driving push where manufacturers are seeking to use technology and integration of data to prove the capability of the car. Obviously, that is heavily linked to safety. Safety has always been one of the brand's strengths, and we carry that strength forward to this area where we are one of the leading players, with the new S class currently incorporating much of the technology. This puts us in an incredible position.
Fuel economy and alternative fuels is also clearly a major trend in the industry. Many governments have legislations in place that tax cars that produce a lot of CO2.  Making sure that we produce cars that are clean is a key customer requirement. In this area, there are fuel cells, hybrids, and clean diesel engines and electric vehicles; these are four areas where Daimler has a leading position.  With fuel Cells, we have covered something like 2.5 million miles now, in terms of on-the-road experience with our prototype cars.
The issue here is that no one could really tell which of all these technologies is going to be the one that changes the game. So we are investing heavily in all four areas, and in whichever direction it goes, I think we are very well placed for a leading position.
I guess the other big trend has to do with individuality. Customers have an increasingly wide choice of products in every sphere and the cars industry is just one of those.  People are migrating to more customization and different body styles, so by 2020, we will have something like 40 different body styles. Coupes, cabriolets, sports cars, cross-overs, shooting brake, you name it, and there is a niche that is being filled. And in that context again, Mercedes-Benz has probably a broader range across the spectrum than many others.
So, those, for me, are the top three trends that we are seeing.
Do you see autonomous cars taking off in a big way?
The question is not what can be achieved, the question is what is acceptable for lawmakers and what customers feel is appropriate to them. The idea of having a car, that can be a self driving taxi and on the other hand, you can drive and enjoy it as well, quite appeals to me and I am sure that many customers will also feel the same. So we see a lot of opportunities. Mercedes and Daimler are well positioned when the laws are in place.
What are the big opportunities you see in the region?
The growth opportunity comes because there is a large and growing population here. The demographics are different to some other developed markets, and our models appeal to younger markets, as well as to the older market and we are well positioned to capitalize on this demographic trend.
I think people are migrating toward brands that they aspire to own. People here in this region like to appreciate the finer things in life and therefore, while the market is growing overall, the growth of luxury brands and premium brands actually outpaces the normal growth in the marketplace.
The third thing I would say is, there are certain segments that are traditionally strong, and so we have always been very strong players in the Salon and Sedan market and sports cars and SUVs, which were the fastest-growing segments last year and grew by 19 percent. The SUV market in the region represents nearly half of the opportunities and therefore, we still see a lot of upside potential to grow in that large market segment.
What are the big challenges?
I think the market is very competitive, but this is a good thing because it drives innovation and change. The challenge is to read trends in the market and fulfil the requirements in the region, by model, by engine type and particularly new models that come to the market. The demand curve is extremely high in the early months of the year, therefore, making sure that we can wrap up
What is your best-performing market in the region?
The largest market is the UAE. In terms of performance, we have to look at several dimensions. When we grow 22 percent, it is average, even while many markets have grown by between 22 percent and 30 percent, and some even more. We have some markets that are smaller than others, but they are important. Our customers everywhere are important to us, whether we are selling cars in Lebanon, in Jordan or in Iraq. We have a strong presence in Erbil. Everywhere we go, we try and represent Mercedes-Benz as a brand of the same quality, the same standard, making sure that these customers get the very best.
Interview conducted by Bassema Demaskhia