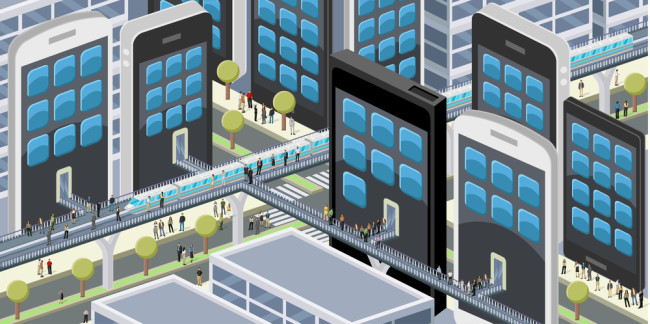 An exclusive chat with Dr. Aisha Bin Bishr, Assistant Director-General of the Executive Office and Team Leader of the Smart City Taskforce, about the latest on Dubai's Smart city vision.
Can you give us the latest update on the vision to turn Dubai into a Smart city?
We are a Smart city already, but want to make it Smarter by enabling all the sectors in Dubai to talk to each other, by developing a platform that can enable a more collaborative and integrated approach. We have a legacy of systems in the public and private sector. But we are now working towards better governance and integration. Especially when it comes to data, we don't have an open data policy or framework in the city. Hopefully soon, we will have our framework ready and drafted.
You've said that laws and regulations need to be changed to make them more palatable for the Smart initiative. Can you give an example of how you are going about that?
What we have right now is the decree to establish an entity. But it doesn't mention that, through technology, you can also share your services, knowledge and data. So we need to revise regulations to make sure we open all the silos between entities in the public sector and in the private sector too. Imagine a scenario at the immigration desk at the airport. We have separate tracks for GCC, local, first class and business class passengers. But there is also knowledge of the varied nationalities on the flight; we can more effectively distribute them at the counters to make the experience seamless. And this is only one scenario.
Is there legislation that needs to be also altered to aid this Smart government process?
We are working on the data platform with the government and strategic partners. We need to look into business, municipality and services regulations to make sure they adopt all the latest trends that Dubai wants to implement. It is a continuous process. We started in November last year with the data platform track and it will be followed by other elements. We've just started with digital infrastructure regulations to establish standards and policies around IOT (Internet of Things).
Do you have a budget outlay for all of these projects?
We just need to open the silos between all the platforms and systems. Smart Dubai is about efficiencies. It's a zero budget project. We just have to utilize all the resources already there in the city. We have the latest technologies embedded in the ground here in Dubai. We need to leverage them. For sure, there will be a budget for certain projects, but the theme for us is the efficient utilization of resources.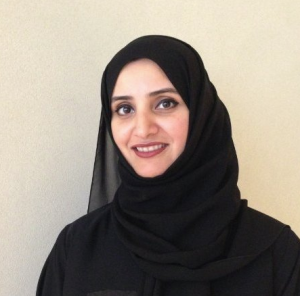 Five years down the line, what are the five new Smart things Dubai will have done?
One of them, for sure, will be a dashboard – whether it's a personal dashboard or a decision maker dashboard. But these will not be normal enterprise dashboards. They will collect your personal, scattered data in the city and present it to you in a way that you can design it yourself, as an individual. It will contain modelling, 3D and a scenario option. For instance, if my consumption of energy goes up, I'll know how it will affect my other resources. This is what we are looking for.
What we are working on today is the roadmap for the future of Dubai. We are drawing a picture of Dubai and figuring out what will take us there through specific projects. But when it comes to services, things are already happening – we have Smart meters, electrical cars, we will have 100 chargers across Dubai. Smart parking is already happening on Sheikh Zayed Road; the police today have the smartest systems and applications. The focus thus is to enable more innovative systems.
We are already a Smart city. But we want to be the Smartest city, not from a technology perspective, but from a quality-of-life perspective. His Highness's vision is happy living. So we are using the Smart city initiative as a roadmap to reach that goal.
Finally, how does Dubai compare to other Smart cities?
We've visited almost all the Smart cities in the last 16 months. Every city is unique when it comes to how it defines 'Smart'. Some of the cities have challenges around traffic, so they consider only Smart mobility. Others have challenges around energy and water so they develop some Smart component around the environment. In Dubai what we are doing is considering all the dimensions of mobility, environment, economy, ICT, infrastructure, etc. We are unique in that we take a holistic approach to the idea of Smart.