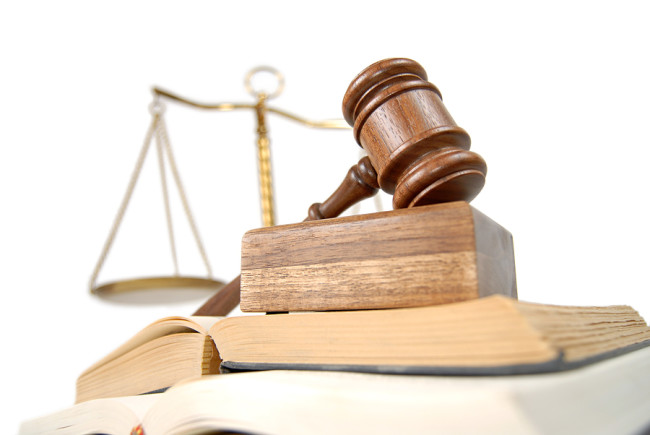 Nasser Ali Khasawneh, Managing Partner for the Middle East, and Ben Bruton, Managing Partner for UAE  in charge of litigation and dispute resolution at Eversheds, discuss the key legal market and business trends in the UAE. 
Can you sum up the substantive trends being witnessed in the legal sphere, particularly in the technology, media and telecom  (TMT) space and other emerging areas such as cybersecurity, etc.? 
Khasawneh: In the TMT space, a lot of activity is happening on the regulation front. There is a lot of investment coming into the region from the big TMT players. Also, regional companies are springing up and new talent coming in. There is also a response from the regulators to develop the legal infrastructure, because, in the digital space, technology moves faster than law. Some of the areas where legislation are in place or being foreseen is cybercrime and data protection. On cybercrime, countries such as the UAE and Jordan have passed new laws. They aim to regulate the industry and provide certainty to players in the digital space by regulating and criminalizing illegal activities like IT infringements, finance fraud, indecent activity, etc. There has also been regulation of content and a debate on whether these laws address the problem comprehensively, or whether they need some amendments to better tackle the problem. As for data protection and privacy, most countries have some protection in their criminal codes and other laws, but we need more countries in the region to adopt standalone data protection laws that provide a framework in one legal instrument, based on EU directives, or other international standards like the ISO-issued standards.
It is important to upgrade the laws and regulations, because the more we do that, the more we will notice the region becoming a greater hub for Internet and digital activity.
On the corporate side, we've seen the number of cases being reported to the DIFC go up significantly. Is this a sign that Dubai's profile is growing as a hub of international dispute resolution? 
Bruton: Dubai has succeeded in making itself a hub for international investment. Part of the attractiveness of any jurisdiction for international investors is the ease of doing business and [protection against] the risks associated with it. One such risk is how disputes are resolved and how judgments are enforced. Dubai recognized this and, through the DIFC and its courts, proactively developed a dispute-resolution framework [wherein] decisions of the DIFC will be recognized and enforced both regionally and internationally.
Khasawneh: The DIFC courts have seen case loads grow, but also the arbitration center in the DIFC has seen growth, which is indicative of a general trend that arbitration is increasingly used to resolve disputes. Arbitration is a great tool, because it provides a specialized approach.
But have you seen any evidence of biases playing out in judgments, especially when it comes to disputes that involve government-backed entities?
Bruton: We haven't. We've managed lots of cases before the Dubai onshore courts. On the whole, we have been very impressed by the processes. You get reasoned judgments and you have judges that will consider the submissions and the arguments put forward. In terms of selecting dispute-resolution forums when you are contracting, a lot depends on the bargaining power of the parties. Quite often, if you are contracting with a large state-owned company, the company will want courts of that jurisdiction. But, quite often, another  forum would be selected by the parties and, increasingly, the DIFC is used by international contracting parties even when there is no other connection with the UAE.
In terms of business, we've seen M&A (mergers and acquisitions) and IPO (initial public offering) activity come off quite sharply due to the fall in oil prices. What's your sense of when the market will pick up on Deal Street? 
Khasawneh: I think we are witnessing a very healthy stream of M&A and there is a strong reserve of cash that is looking for good investment opportunities. We are still quite optimistic and, while I understand that the macro picture and oil prices are bound to have an effect, so far, we haven't seen much of an impact in sectors like TMT, pharmaceuticals, etc.
In the past year, we've seen events such as the opening of the Saudi stock market, but have we seen things improve in terms of corporate transparency, governance structure, etc.? Because, while the rankings continue to notch up, people still complain that businesses in this region remain very opaque.
Bruton: Based on published international rankings, the UAE has made significant progress over recent years in combating bribery and corruption. However, due to the nature of the concentrated ownership structures of some of the large local companies, there will inevitably be differences in corporate governance when compared with large listed companies with a broader shareholder base. While this does not lead to a perception of any corrupt practices, it can create the impression that a business is less transparent.
Finally, from an investment perspective, how are the proposed changes in tax structures in the UAE being viewed by the market, both from a competitiveness and regulatory standpoint? 
Bruton: There is certainly discussion in the market about what this would mean for the UAE as an international destination for investment. The sense we get is that if taxes are kept at a low level, it shouldn't have a fundamental impact on the Emirates as an investment destination and the country would still compare favorably and competitively with other international jurisdictions.
In terms of implementation, more clarity will be required and guidance is likely to be issued whenever any change in the regime is announced.