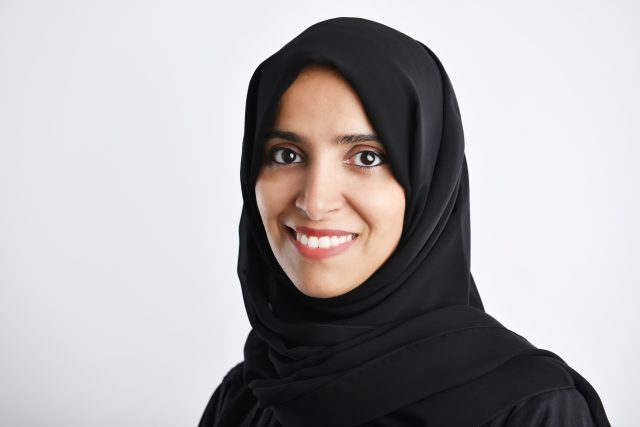 Encouraging home-grown talent and local content production is always our first objective
World is still trying to get to grips with how to regulate digital media
Quality, engaging content will have far more credibility
Maryam Al Mheiri, Acting Chief Executive Officer of Media Zone Authority – Abu Dhabi and twofour54, speaks to TRENDS about the competitive world of digital media and on building a collaborative and sustainable media industry.
Mheiri will be one of the speakers at the upcoming Top CEO Conference & Awards, scheduled on April 10 and 11, at King Abdullah Economic City, Saudi Arabia.
The conference will include both on- and off-record sessions that will tackle numerous topics, including New Technologies, Challenges of Slow Growth, Leadership 2.0, The Broken Job Machine, Private-Public Partnerships, Vision 2030, New Alliances, the Arab Image in the West, Antitrust Laws, Women and Leadership, and The Image War.
Excerpts from the interview:
Q: How can the region bring forth a more level playing field, where international players as well as local firms are able to thrive?
A: The reality is that we need both international and local media organizations for our region to thrive. Our organization, twofour54, has created this type of a level playing field – it is a tax-free zone for media that allows for 100 percent foreign ownership to encourage international players and, yet, UAE nationals own symbiotically over 30 percent of the companies registered at twofour54.
This type of collaborative cluster community is what twofour54 has been developing in Abu Dhabi over the past decade, to ensure a more level playing field.
Q: What regulations or reforms can be introduced, especially in the digital domain, to safeguard the interests of the local media, without heavily impacting international media agencies?
A: The world, including this region, is still trying to get to grips with how to regulate digital media. There is no simple answer in this new world of digital convergence.
The flow of content across multiple media platforms means audiences now decide where and how they consume content. However, the focus of support, whether regulatory or commercial, for local media, should be on encouraging and enabling quality, relevancy and authenticity in content creation.
Providing international players with the toolkit to ensure they understand the context of the regional regulatory environment will enable them to better navigate it.
Q: In your experience, can a stronger encouragement of local establishments, freelance set-ups and other homegrown answers be a good solution to raise the bar for enterprises in the region?
A: The role of the media is essential in any forward thinking nation. Encouraging homegrown talent and local content production is always our first objective, but there is also a role to play for international outlets.
Encouraging local talent, who understand our region, our challenges and our vision, is important to ensure the stories from our region are told. However, we also need to focus on the quality of the output, and this is where we can learn from our counterparts in more established markets.
Quality, engaging content will have far more credibility and reach, and is a way for local firms to stand out and take a leadership position in a saturated but fragmented space.
Q: Would taxes and rules, as in European countries, be beneficial in ensuring a fair competition between global and local players?
A: The European model of implementing rules has not yet been able to tackle the competition issue where certain enormous online media entities remain unregulated and therefore issues around competition still remain.
Any initiative needs to be focused on sustainability. At twofour54, we invest directly in content creation, and facilitate education and collaboration between the different players in the market.
If there are to be subsidies, they need to be the right type of subsidies that will take the economy forward and generate jobs. Investment should be directed to serve the needs of the region and support local companies.