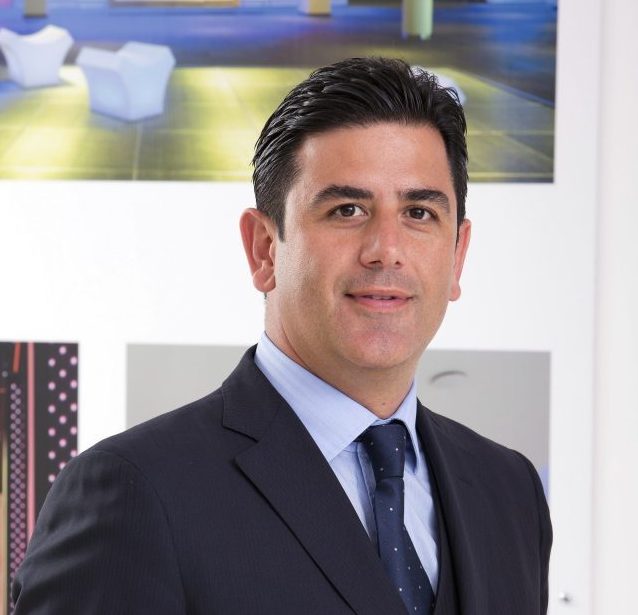 Goktug Gur, Managing Director for Turkey and Middle East (excluding KSA) at Philips Lighting, talks about the industry's robustness and future opportunities in the run-up to mega events in the region such as the Expo 2020 in Dubai (UAE) and the FIFA World Cup in Doha (Qatar).
Middle East is going through a turbulent time, especially because of dwindling oil prices. Amidst all this, how do you look at the overall lighting industry?
The current geopolitical situation and era of low oil prices has had a challenging impact on economic development. Despite this, successful economic diversification and the momentum in infrastructure projects created by mega-events like the Dubai Expo 2020, and the FIFA World Cup in Qatar 2022 will contribute to positive business development and a continued demand for Philips Lighting systems and services.
Energy demand is only going to grow in parallel, so it is time we see this new age of falling oil prices as an opportunity. The response of regional governments has been to shape energy strategies to include renewables and more efficient and sustainable solutions such as LED, in a bid to limit domestic consumption and simultaneously reduce subsidies.
With close to 70 percent of the world population expected to live in cities by 2050, energy consumption levels are a more pressing concern than ever before. Globally the use of lighting accounts for 15 percent of all energy use. With 75 percent of all current urban lighting inefficient, there are considerable gains by making the switch to LED. At Philips Lighting we predict a saving of eight percent of global energy use through widespread adoption of LED. We see this as a key opportunity for Philips Lighting from both a business and sustainability perspective, which for us go hand in hand.
According to you, which city is setting exemplary benchmarks?
Dubai is a key example of these recent trends where we are working with Dubai Municipality to implement LED lighting in government buildings as it works towards its goal of transforming Dubai into the most sustainable city in the world and we are privileged to be working closely with them in ensuring that this goal is achieved.
The Dubai Lamp is yet another example, the result of a unique research partnership between Philips Lighting and Dubai Municipality, which can help reduce energy consumption by 90 percent with a life span of 25 years (25 times that of an incandescent light bulb).
What, according to you, are the latest innovations that are ruling the lighting industry in the region?
LED offers several advantages including high energy efficiency, long life, and excellent quality of light, design flexibility, controllability and color rendering.
Our innovation, the Dubai Lamp is the first commercially available lamp to break the 200 lumen per watt barrier, making it the most energy efficient lamp in the world. The Dubai Lamp range comprises four LED bulbs, each of which are available in "cool daylight" and "warm white" colors and is applicable to roughly cover 80 percent of conventional light points used in homes and buildings. We believe it is the future.
Our objective is to achieve a substantial reduction in energy consumption for lighting by jointly creating and offering highly energy efficient replacement bulbs for many of the existing light points. By replacing conventional bulbs with Dubai Lamp, households and enterprises can reduce energy used by up to 90 percent.
Along with the Dubai Lamp there are several other Philips Lighting solutions that find applications in the region including. Philips Lighting and Cisco's joint connected lighting for offices utilizes Power over Ethernet (PoE) routes low-voltage electricity over ethernet cable of an office's IT network to power LED luminaires. Light levels can be controlled via a smartphone app, while building managers are provided data to maximize operational efficiency.
Philips Lighting and Aisle411 developed an LED-based indoor positioning system that employs ceiling mounted sensor-equipped luminaires, allowing customers to use a smartphone app to access location based services which guide them to selected items on their shopping list. The UAE based retailer aswaaq, which is one of the world's most innovative supermarkets, and community malls was the first connected lighting indoor positioning project in the Middle East for Philips Lighting. This new system empowers the retailer to provide a smooth shopping experience for their customers, which may help boost sales and customer loyalty.
With Luminous Carpets, Philips Lighting and Desso have integrated LED lighting into light transmissive carpets to provide a patented flooring solution for use in high-traffic environments. These programmable LED units can display information, show directions and even logos and newsfeed. When switched off, the solution is invisible.
Philips ActiveSite is a cloud-based connected lighting management platform that allows Philips Color Kinetics architectural LED lighting systems to be remotely monitored, maintained, and managed. Content, such as light shows, can be uploaded from anywhere in the world. Philips ActiveSite is also being used by iconic landmarks around the world including the San Francisco Bay Bridge and the Allianz Arena, home to FC Bayern. 
What is your take on mounting competition in your industry?
Without competition, the customer suffers over time, as innovation often takes a back seat. Competition also helps understand one's weaknesses and strengths, and can also interestingly open new areas of growth.
As leaders in the LED technology revolution, we create lighting systems that prioritize energy efficiency, sustainability, and operational cost reduction. We focus on improving the livability and effectiveness of indoor and outdoor environments, providing everything from functional general illumination to spectacular color-changing experiences that enhance your brand, encourage social interactions, and revitalize communities.
When it comes to Connected Lighting we see it as a system that offers endless possibilities beyond illumination. This is what we believe makes us stand out from other industry players in the region. Our goal is for every light point to be connected to an intelligent system that delivers high-quality, reliable illumination and serves as a pathway for information and services delivering extraordinary value beyond to the users and managers of spaces.
IoT and AI have transformed homes, buildings and urban spaces. How reliable are these innovations?
We are committed to taking light beyond illumination and driving the connected lighting agenda. From personal to business use, our connected lighting solutions offer our customers intelligent systems that offer personalization and increased efficiency, effectiveness and productivity across multiple landscapes and verticals, enabling them to transform both indoor and outdoor spaces.
To give an example, connected lighting enables the collection of valuable data, allowing facility managers to adjust lighting levels based on usage whether managing an office building, or an entire city. Such an approach can result in significant energy savings, reducing both operational cost and environmental impact.
In the retail space, a responsive and flexible system enabled through connected lighting can encourage consumers to spend more time in low-footfall areas. Furthermore transforming light points into sources of information can enhance and personalize customer experience, with push notifications sending special offers based on individual shopper history.
You are working in partnership with Cisco. How are the results?
Adding sensors to digital LED light, you can effectively connect it to a network – something we have worked on developing in partnership with Cisco.
A regional example of this would be Smartworld, an Etisalat and Dubai South joint venture company, where the Cisco Digital Ceiling framework was deployed to create a smart, highly secure and connected indoor space at its new headquarters. The implementation brings together an advanced LED connected lighting system from Philips Lighting with Cisco's secure IT network to enable Smartworld to deliver a more connected, comfortable and intelligent working environment for both employees and guests.
Smartworld's digital transformation creates a showcase for intelligent building innovation in Dubai, which is working to be the Smartest City by 2017. The solution brought about energy savings of 80 percent and reducing/ building maintenance costs.
Can you shed some light on your brand's new regional mandate, combining the Middle East (excluding KSA) and Turkey under one leadership to further increase synergies? How successful it has been so far?
The mandate to combine both regional operations will only further increase synergies and accelerate the execution of our strategic initiatives. As in the Middle East, Turkey is demonstrating a commitment to sustainable energy and is also seeking to become a manufacturing hub for the renewables sector. This international strategy also represents savings made in investment of time, money, and energy. Drawing significant value creation from synergies, we are able to present a broader portfolio of solutions to a wider audience, a move that will increase innovation, improve execution, reduce costs and enhance customer success.
The countries in the two regions coming together not only have geographic proximity but also close cultural and economic relations. Those similarities have intensified over time through positive trade relations. Due to the new breadth of scale available thanks to the regions' coming together, we are able to create more shared value than employing a global or purely local strategy.
What are your expectations for 2017?
With investments in clean technologies such as solar and wind energy in the region ramping up, it is clear that renewables will be in the driving seat in the energy agenda of the region. Cities such as Dubai and Doha are also implementing IoT in their physical infrastructure as the smart city development progresses.
Our innovations in LED and connected lighting already compliment this direction. Our revenues from sustainable products, systems and services in 2016 increased to 78 percent of total sales from 72 percent a year earlier. This represents an increase to EUR5.5 billion in sales from EUR5.3 billion in 2015 and underscores the progress the company is making on its sustainability program 'Brighter Lives, Better World', which was introduced during Climate Week NYC 2016.
Philips Lighting aims to deliver 80 percent of its total revenues through sustainable products, systems and services by 2020.
Considering our targets for brighter lives and a better world, in 2017, we want to reach as many light points, both existing and new, in Dubai and the broader region, in addition to embedding connected technologies in key infrastructure projects. On top of increased availability in retail channels, we are looking for ways to stimulate mass replacement in buildings and households.