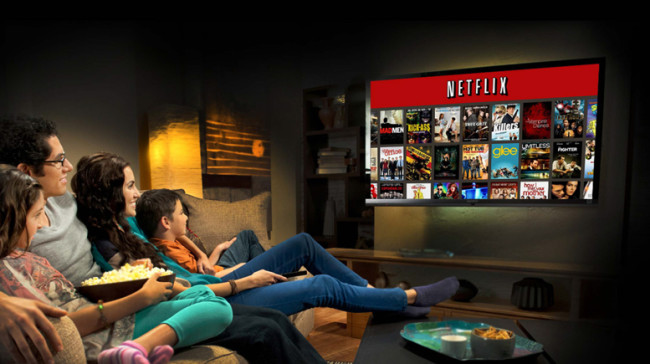 US content streaming giant, Netflix, rolled out services across 130 countries, including the GCC this week.  It pans to spend "$5 billion on programming rights", including on "exclusive titles" says Joris Evers, Vice-President, Head of Communications for Europe, Middle East and Africa for Netflix.
Why did you wait until now to enter the GCC market?
In the past, we launched in new countries and regions individually, and we've learned a lot from these launches. There was a lot of work ahead of us to ensure a seamless global launch. We needed to acquire rights for TV shows and movies in individual markets, localise the service, ensure we could move video data around the world seamlessly to meet demand, establish a plan for customer service and establish clear methods for payments.
Prior to our global launch, Netflix operated in 60 countries, but now we added 130 new countries to our portfolio, which means Netflix is now available in more than 190 countries globally.
How is operating in GCC markets different from the rest of the world?
Netflix will have the same look and feel, and offer a seamless user experience across all regions. The primary difference will be in the availability of content. For users in the GCC, it is supported by Arabic.
Our goal is to offer a fully global service with a global catalog so that no one has to wait for the hottest new show or movie. However, the world of content licensing has traditionally been very fragmented and regionalised. It will take some time – several years at least – to get to an offering that's the same everywhere. Until then, we strive to offer a compelling service everywhere by licensing the best of TV and film available.
Will you have the same content available in the GCC as in the other parts of the world?
Netflix is a curated service and isn't designed to offer every movie or TV series available. Instead, as a global internet TV network, we are increasingly offering programming around the world simultaneously, whether it's our Netflix original series or movies and titles we license from third parties.
We don't publish a number of titles because our offering is always expanding and changing.
How much will you spend on bringing new titles to the region?
In 2016 we plan to spend about $5 billion on programming rights, including many titles that will be exclusive to Netflix around the world. That includes more than 30 new Netflix original series (or seasons of existing series). Most of these will be available to our members everywhere, exclusively on Netflix. That's more than one full new season of a series every other week.
In addition, we're expanding our original film initiative, launching more than ten films exclusively on Netflix in 2016. We also are adding more kids' programming and documentaries.
Many of our originals are already licensed on a global basis and available everywhere for members to watch.
Are you looking into GCC-specific content or is the Arabic language only provided through subtitles?
There is a limited amount of local content available at launch in some countries. We will add more as the service grows in popularity and we better understand what our members want to watch in each region.
While largely available in English in most new countries and territories, Netflix added Arabic to the 17 languages it already supports. Arabic subtitles will be available at launch on all iOS devices. We are working hard towards a fully localised user experience in the coming months across these devices.
This interview first appeared on Saneou Al Hadath (www.saneoualhadath.me), TRENDS's Arabic language sister magazine.